Fresh ideas for a vibrant summer garden
| April 27th, 2021
Creating a stylish outdoor space
---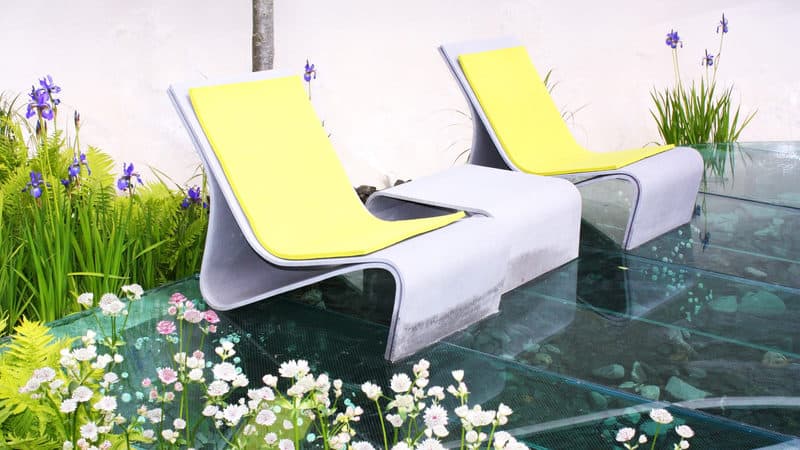 For many of us, the garden sees the most use during the summertime. It's the ideal place for relaxing, socializing with friends and perhaps enjoying a few quiet drinks in the evening as the sun goes down.
However, it can be hard to relax in a garden that's not only lacking in plants but also lacking in style and color. If you're trying to bring some new ideas into your garden – ready for summer – then here's a little inspiration.
Create a colorful planting scheme
What is a garden without plants, shrubs and flowers? But sometimes, we take our gardens for granted. We forget they need year-round maintenance. And when summer arrives, we can find the garden doesn't have the green and colorful displays we'd hoped for.
Creating a colorful planting scheme for this summer and the next isn't too difficult with a little bit of planning and creativity. So how can you make your beds and borders look colorful? Picking the right plants is key. Make sure you buy plants that suit the soil and location. A sun-loving plant won't do well in the shade. Next, look for plants that will give you the most color. Evergreens will give you greenery throughout the year and perennials will return to flower year after year. And look for plants that flower repeatedly throughout the season.
Introduce a stylish seating area
Most of us have somewhere to sit in our gardens. However, it's often just a bench which provides little in terms of style or color. We love paying attention to our interior design, so why not our exterior?
Introducing a stylish seating area can make it far more appealing to sit outside, rather than staying indoors when it's sunny. Plus, it makes a space more sociable. If you enjoy having friends and family over for meals, then perhaps an outdoor dining area would work well. Don't simply stop at a table and chairs but go for the whole outdoor room set up. Perhaps add a canopy, table decorations and outdoor rugs and cushions for extra comfort.
Make an attractive shed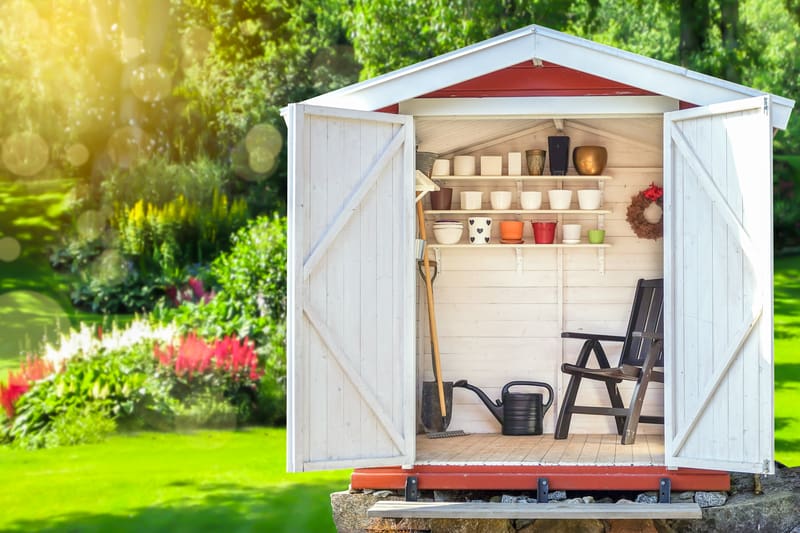 Sheds are often thought of as purely functional, but they don't have to be. They're ideal for keeping our gardening tools secure and organized. Plus, they're handy for storing bicycles and other outdoor equipment.
But sheds often look dull and boring. If you know how to build a shed, then you could design your own to look a bit more appealing. However, most of us just have a standard shed to play with. So, it will need a little bit of work to make it look more colorful. Firstly, give it a lick of paint. You could go for a coastal theme with blue and white stripes and add a sea-themed weathervane to the top. Or try a country cottage style by painting it pastel green with white trim and adding gingham curtains to the windows.
Add more decoration
Adding a few more decorative touches to your garden can make a huge difference to how it looks overall. You'd be surprised how a few hanging baskets, window boxes and garden planters with floral displays can perk up your outside space.
To make the most of additional decorative elements, try to create a distinct style or theme. You could go for natural-looking baskets and planters, using materials such as wood and stone. Or you could go for a Mediterranean feel with terracotta and ceramics in warm tones. The choice is yours.
---
Caroline King is a writer and blogger from the UK. She specializes in writing about home improvement and gardening, which she is putting into practice with her own home renovation. You can find out more about her journey on Instagram. Caroline also runs two of her own blogs, Contrary Life and Good Doggy Guide.