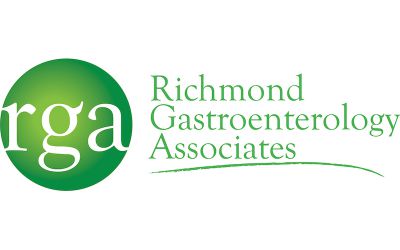 Richmond Gastroenterology Associates
Richmond Gastroenterology Associates is a medical practice specializing in Gastroenterology. They have a highly skilled team of 16 physicians who have received advanced fellowship training in Gastroenterology and are board certified by the American Board of Internal Medicine.  Their physicians are supported by an excellent team of Nurse Practitioners and Physician Assistants.
Richmond Gastroenterology Associates care for patients suffering from disorders and diseases of the digestive tract.  They treat a wide range of conditions including heartburn and GERD, Barrett's esophagus, swallowing disorders, abdominal pain, ulcer disease, inflammatory bowel disease (IBD), irritable bowel syndrome (IBS), constipation, gastrointestinal cancer, pancreatic disease, and liver & bile duct disorders.  Their physicians are skilled in performing many endoscopic procedures including colonoscopy, upper endoscopy, endoscopic ultrasound, and ERCP.
Their physicians are dedicated to preventing colon cancer through proper screening.  A colonoscopy is the best way to screen for colon cancer and may prevent colon cancer.  This is because physicians often find and remove polyps before they turn into cancer.  Most people should begin screening for colon cancer at age 50.
They have many locations across Richmond and the Tri-Cities area.  They will open a NEW OFFICE this spring at West Creek Medical Park.  This office offers easy access from Route 288 and West Broad Street.  You can find out more about their physicians, services and locations on their website.