Sponsored: Can a Reverse Mortgage or Refinance Boost My Retirement Lifestyle? 
February 12th, 2020
5 Things You Should Know about Reverse Mortgage and Refinancing:
---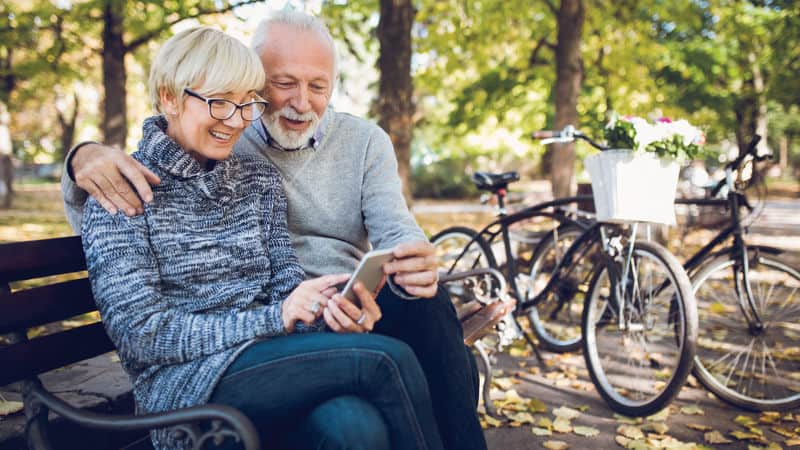 Reverse Mortgage
It's a common misconception that the bank owns your home with a reverse mortgage. The reverse mortgage, or Home Equity Conversion Mortgage (HECM), is a federally insured FHA loan.
The amount of funds you qualify for is partially based on your age. At least one borrower must be 62 years old to get a reverse mortgage.
You can use the reverse mortgage line of credit feature as a safety net for unforeseen expenses or home improvements. Many financial planners have highlighted this feature to delay dipping into your stock portfolio for cash during retirement or to pay for in-home care expenses.
A HUD counseling session is required before the reverse mortgage process gets started. The Department of Housing and Urban Development (HUD) requires this to ensure that everyone considering a reverse mortgage, gets accurate information regarding the program's features and requirements. This is to protect all seniors.
Payments are typically not required on a reverse mortgage. But be sure to pay your property taxes and homeowner's insurance on time each year.
Mortgage Refinance
If you're stuck under a mountain of credit card debt, a mortgage refinance might be a smart option. Consolidating your credit card balances into your mortgage payment might give you more breathing room in your monthly budget and may lower your mortgage payment.
A cash-out refinance may be a great way to make home improvements or renovations on your home. Taking out a second mortgage or home equity line would add a second monthly payment to your bills. Whereas, a refinance rolls everything into one payment.
A simple refinance might lower your monthly payment and make life easier. More cash flow is always a good thing, right?
Housing values in our region have risen steadily over the last few years. Refinancing may help you get rid of that dreadful mortgage Insurance.
Rates are low right now. A lower rate may benefit you in the long run.
---
Justin Golden is a Mortgage Advisor at Finance of America Mortgage in Henrico.  He has spent his career helping Seniors with Reverse Mortgages and live life to the fullest.
If you have questions about any of the topics above, feel free to contact him at:
Justin Golden
Mortgage Advisor
NMLS-1430040
Ph. 757-377-8590
Justin.Golden@financeofamerica.com
5400 A Glenside Drive, Suite C
Henrico, VA 23228
---
©2020 Finance of America Mortgage LLC is licensed nationwide | Equal Housing Opportunity | NMLS ID #1071 (www.nmlsconsumeraccess.org) | 300 Welsh Road, Building 5, Horsham, PA 19044 | (800) 355-5626. This is not a commitment to lend. Prices, guidelines and minimum requirements are subject to change without notice. Refinancing may increase the length of your loan and the total amount of interest you pay over the life of your loan. This document is provided by Finance of America Mortgage. Any materials were not provided by HUD or FHA. It has not been approved by FHA or any Government Agency. The reverse mortgage borrower must meet all loan obligations, including living in the property as the principal residence and paying property charges, including property taxes, fees, hazard insurance. The borrower must maintain the home. If the borrower does not meet these loan obligations, then the loan will need to be repaid. If you are thinking about debt consolidation, you might want to first consult a non-profit credit counselor.