10 Tips for Using Mirrors as Décor
| December 28th, 2018
One concept with multiple shapes, sizes and benefits
---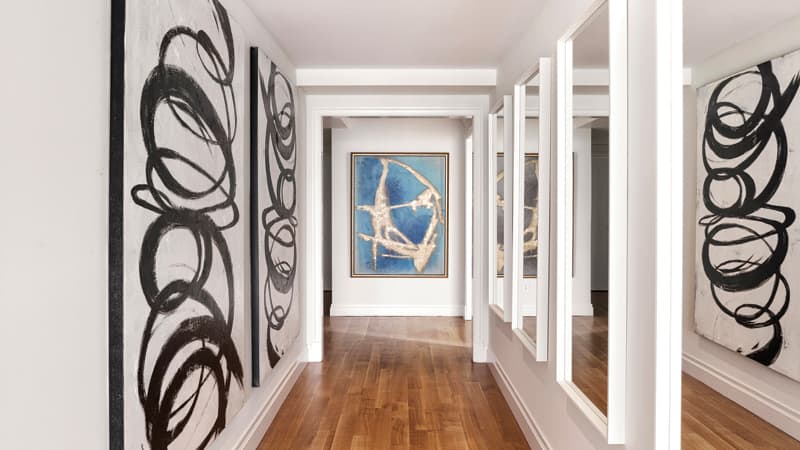 Regardless of their size or shape, mirrors can go a long way in helping to elevate nearly any space of the home.
These tips from Design Recipes will help you incorporate mirrors into your decor.
Consider mirrors as an affordable alternative to traditional artwork. Mirrors are typically lower-priced wall decor.
Consider hanging identical mirrors in a grid pattern or in a series. This technique can work especially well to give the illusion of height or width to a space.

Identical rectangular mirrors hung in a grid pattern help add height to a loft-like living space | Photograph courtesy of Design Recipes

Look for unusual shapes and sizes to add an increased sense of glam.
Go thin! For many, the look of ultrathin frames is an attractive choice. They blend beautifully into the background and work well for a modern, subtle look that doesn't overwhelm or dominate.
Experiment with floor mirrors. Floor mirrors aren't just for corners or oddly shaped niches. Why not have them be part of a major design statement, such as placed on either side of a fireplace mantel?
Use shape mapping. This is a designer trick in which a shape is repeated throughout a space. For example, pair artwork that depicts a circle, square or oval with a mirror of the same shape.
Use mirrors in small spaces. They can make rooms seem larger.
Consider interesting finishes and colors. From red, yellow or black to metallic finishes such as silver and gold, mirrors can also add color to a space.
Hang mirrors in pairs or groupings. Whether hung in even or odd numbers, hanging mirrors in organized or whimsical groupings can be a creative use.
Mix and match. It is not only interesting and fun to mix and match mirrors of different frames, shapes and sizes. You can also mix in framed black and white prints.
---
Cathy Hobbs, based in New York City, is an Emmy Award-winning television host and a nationally known interior design and home staging expert with offices in New York City, Boston and Washington, D.C. info@cathyhobbs.com
©2018 Tribune Content Agency, LLC