Make Plans for These Richmond Events
| August 8th, 2023
There's a lot to look forward to in RVA, from fun to food to eye-opening
---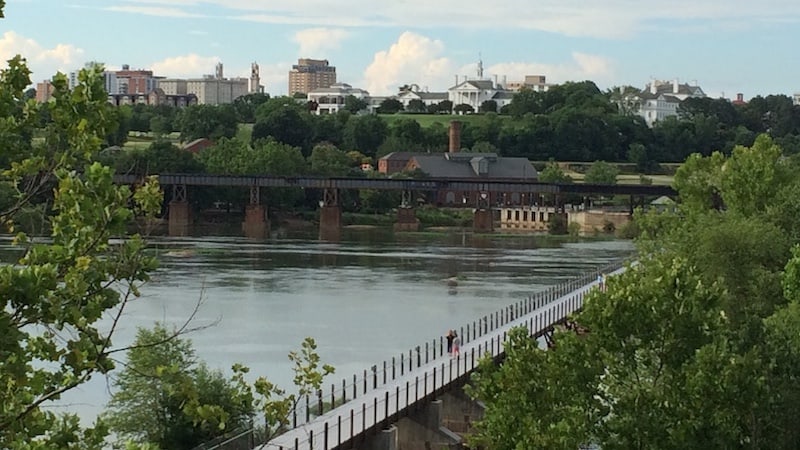 If you like having plans to look forward to, this regularly updated Richmond events list is for you, with some of the biggest – and most overlooked – events in and around Central Virginia.
Updated Sept. 21, 2023
---
Click for What's Booming Top 5 Picks
And for more Richmond events, Sept. 21 to 28
And scroll down for Ongoing Events and Holiday Previews!
---
Top Richmond events down the road … 
More Richmond events in September
Jo Koy World Tour. Uniquely relatable comedy includes inspiration from his colorful family. Sept. 29, 8 p.m., at Altria Theater, Richmond.
Run Richmond 16.19. Join the thematic runs through Richmond to commemorate the sacrifices and achievements of African Americans in our nation and celebrate Unity in Diversity through symbolic courses of 16.19 km and 6.19 mi. Sept. 30, 7:15 a.m., starting at Kanawha Plaza, Richmond.
October … and beyond
Mahler's First. A new Richmond Symphony season begins with Mahler's wild, exuberant First Symphony, the world premiere of a new violin concerto by acclaimed Italian composer Andrea Portera. Oct. 1, 3 p.m. and 8 p.m., at Dominion Energy Center.
Kathleen Madigan in the Boxed Wine & Tiny Banjos Tour. The prolific comedian can claim the highest-selling comedy album and most-played streaming album, throwing out hidden bits of wisdom with immaculate timing. Oct. 6, 8 p.m., at Dominion Energy Center, Richmond.
Trevor Noah. The comedian and social commentator brings his humor and insights to Richmond. Oct. 6 and 7, 2023, at Altria Theater, Richmond.
21st Annual James River Writers Conference. Learn from the pros about writing, finding an agent, publishing, business, and marketing of a variety of genres. In person and online. Oct. 6 to 8 at the Greater Richmond Convention Center, Richmond.
History Blooms. Lectures, workshops, demonstrations, abundant floral displays, and activities join Virginia history, gardening, and landscape preservation. History never looked so naturally beautiful! Oct. 6 to 8 at the Virginia Museum of History, Richmond.
High Bridge Half Marathon and 5k. Experience the delightful views of High Bridge Trail State Park along this rail-to-trail park on a well-packed limestone path along a scenic corridor for both races. Part of the Virginia State Parks Adventure Series. Oct. 7, 7:30 and 8 a.m., at High Bridge Trail State Park, Farmville.
Powhatan's Festival of the Grape 20th Anniversary. More than 30 Virginia makers share their beverages, among the best Virginia has to offer. Wine, spirits, cider, beer, and mead, plus handmade arts and crafts, food, and live music. Oct. 7, 11 a.m. to 6 p.m., in Powhatan Courthouse.
2nd Street Festival. Average White Band makes an appearance at the 35th anniversary of the 2nd Street Festival, plus I Would Die 4 U: A Musical Tribute to Prince. Three stages of live musical entertainment, food vendors, marketplace, and more. FREE. Oct. 7 to 8 in historic Jackson Ward, Richmond.

Nurse Blake in the Shock Advised Tour. Finding the comedic twists of being a nurse, this comedian electrifies healthcare workers with laughter. Oct. 10, 8 p.m., at Dominion Energy Center, Richmond.
Artrageous. Picasso meets the Blue Man Group in this electrifying art and music circus. Twelve artists, singers, dancers, and musicians combing fine art, live music, singing dancing, humor and interaction in a frenzy of movement and color. Audience participation encouraged, too. Oct. 13, 7:30 p.m., at Perkinson Center, Chester.
The Richmond Folk Festival. The three-day event features performing groups representing a diverse array of cultural traditions from throughout the world, performing on six stages. Plus food, beverages, and cultural vendors. FREE. Oct. 13 to 15, along Downtown Richmond's riverfront.
"Siegfried." Part of Wagner's "The Ring Cycle" continues with a fantasy of gods and heroes, family drama and an epic quest. Virginia Opera accompanied by the Virginia Symphony Orchestra. Oct. 13, 7:30 p.m., and Oct. 15, 2:30 p.m., at Dominion Energy Center at Carpenter Theatre.
Premiere of the Sitelines BLM "ACTION" Film Festival Premiere. Three films that were filmed at, respond to, or are in conversation with historic or iconic locations in Richmond and surrounding counties; a post-show Q&A with the writers; and three Welcome Table discussions inspired by James Baldwin, Josephine Baker, and art such as Lois Weaver's "Long Table." Facilitators trained by the Virginia Center for Inclusive Communities will help support the communal dialogues meant to inspire participants to continue identifying areas of mutual understanding beyond the festival that lead to action or social transformation. Oct. 14, 1 p.m., at the Virginia Museum of History and Culture, Richmond.
How Full Is Your Richmond Bucket List? Join a discussion sampling the best of Richmond, plus a literal "taste" of Richmond and Richmond prizes. with Annie Tobey, author of "100 Things to Do in Richmond Before You Die" (and editor of Boomer); Connor Doyle of The Coalition Theater; Martha Harper, Ghost Guide with Haunts of Richmond; Shelley Sackier of Reservoir Distillery, and a representative of the Virginia Capital Trail Foundation. Oct. 14, 2 to 4 p.m., at Book People, Richmond.
Virginia Literary Award Finalists and Awards Celebration. The fiction finalists are Bill Glose, All the Ruined Men: Stories; Bruce Holsinger, The Displacements; and Barbara Kingsolver, Demon Copperhead. The nonfiction finalists are Margaret Edds, What the Eyes Can't See; Jonathan M. Katz, Gangsters of Capitalism; and Beth Macy, Raising Lazarus. The poetry finalists are Laura Bylenok, Living Room; Melanie McCabe, The Night Divers; and Gregory Orr, Selected Books of the Beloved. Final winners announced at the Virginia Literary Awards Celebration on Oct. 14, 6 to 9:30 p.m., at the Library of Virginia, Richmond.
The Ringing Chord. The Great Richmond Chorus presents an original play set to barbershop-style a capella music. Oct. 15, 3 p.m., at the Perkinson Center for Arts and Education, Chester.
Ashland Theatre's 1948 Film Series. The small-town theater celebrates its 75th anniversary with 1948 films on one Monday each month throughout the year. Look for classic films with noteworthy directors and actors like Alfred Hitchcock, Orson Welles, Judy Garland, Katharine Hepburn, Laurence Olivier, and more.
Oct. 16 at 7 p.m.: "Macbeth," directed by and starring Orson Welles
Nov. 13 at 7 p.m.: "State of the Union," starring Katharine Hepburn, Angela Lansbury, and Spencer Tracy
Dec. 12 at 7 p.m.: "The Red Shoes," Academy Award Best Picture Nominee
Jan. 22, 2024 at 7 p.m.: "Key Largo," starring Lauren Bacall, Lionel Barrymore, and Humphrey Bogart
Feb. 12, 2024 at 7 p.m.: "Rope," starring Jimmy Stewart, directed by Alfred Hitchcock
March 25, 2024 at 4 p.m.: "Easter Parade," starring Judy Garland and Fred Astaire
April 15, 2024 at 7 p.m.: "Hamlet," starring Laurence Olivier, Academy Award winner for Best Picture and Best Actor
May 13, 2024 at 7 p.m.: "Unfaithfully Yours," starring Rex Harrison and Linda Darnell
June 10, 2024 at 7 p.m.: "Sorry, Wrong Number," starring Barbara Stanwyck and Burt Lancaster
July 15, 2024 at 7 p.m.: "Bicycle Thieves," starring Lamberto Maggiorani and Enzo Staiola
Aug. 12, 2024 at 7 p.m.: "The Pirate," starring Judy Garland and Gene Kelly
Garden Glow. Maymont transforms after dark with creative lighting throughout the gardens and a Glow Village with food, fire pits, interactive light installations and a Glow Bar. Oct. 19 to Nov. 12 at Maymont, Richmond.
Richmond Triangle Players' 2023-24 Season. One of the longest-operating LGBTQ+ theaters in the Mid-Atlantic marks its 31st year of provocative, challenging, or hilarious performances.
Scrooge in Rouge, Nov. 15 to Dec. 23
Torch Song, Feb. 14 to March 9, 2024
Airswimming, April 10 to May 4, 2024
Xanadu, June 5 to July 13, 2024
The Spotlight Cabaret Series:
Georgia Rogers Farmer: Re-Butter My Biscuit! Oct. 19 to 21
Darienne Lake: Altered Boy, Jan. 19 to 20, 2024
Dan and Jim: A (Sorta) Love Song, March 15 to 16, 2024
Nicholas Rodriguez: Sincerely, Sondheim, May 10 to 11, 2024
Plus a special New Year's Eve event TBA
Richmond Shakespeare 25th Anniversary Season. To go or not to go. Really, is it a question?
"Hamlet." Oct. 20 to Nov. 12 at Dominion Energy Center's Gottwald Playhouse.
"Born with Teeth." Jan. 26 to Feb. 18, 2024, at Dominion Energy Center's Gottwald Playhouse.
"Parade." March 29 to April 21, 2024, at Dominion Energy Center's Gottwald Playhouse
"Doctor Faustus." June 6 to 30, 2024, at Agecroft Hall and Gardens.
"Much Ado About Nothing." July 12 to Aug. 4, 2024, at Agecroft Hall and Gardens.
Paranormal Poe: Poe and Victorian Spiritualism. Join Chris Semtner, curator of Richmond's Poe Museum, for discussion of Edgar Allen Poe's connection with the Spiritualism movement of the 19th century and how he inadvertently influenced their beliefs. Oct. 20, 6 p.m., at Magnolia Grange House Museum, Chesterfield.
Carnival of Cocktails. The grand cocktail party makes its Richmond premiere with specialty cocktail tastings, new spirits discovery, educational classes, live music, great food. Including cocktail specialists with national acclaim, Brett Adams and Chris Elford. Oct. 21, Main Street Station, Richmond.
Pamana "Heritage." Celebrate Filipino American History Month with Sayaw and an array of music and dance. Oct. 21, 6 p.m., at the Perkinson Center for Arts and Education, Chester.
Rocky Horror: The Concert. Yes, And! presents a rock concert featuring the soundtrack to "The Rocky Horror Picture Show, plus other classic spooky horror tunes. With Frank, Rocky, Brad, Janet, and surprise cameos. Oct. 21, 7 p.m., at The National, Richmond.
Halloween Events at Ashland Theatre, Ashland.
Monster House, Oct. 21
"The Rocky Horror Picture Show," Oct. 21
"Carrie," Oct. 25
"Hocus Pocus," Oct. 28
"The Rocky Horror Picture Show," Oct. 28
"Halloween," Oct. 30
Gallery at First UU. More than 130 Virginia fine artists and craft-makers present and sell nearly 4,000 pieces of art of crafts in multiple media. Oct. 25 to 29 at First Unitarian Universalist Church, Richmond.
The Bald and The Beautiful. This live podcast recording stars Trixie and Katya, a pair of grizzled gay ghouls exploring the cultural boundaries of modern beauty through interviews with guests from the beauty industry. May contain adult themes and language. Oct. 26, 8 p.m., at Dominion Energy Center, Richmond.
Richmond's Eerie Canal Tours. Hop aboard a canal boat for a 20-minute tour featuring haunting tales of Richmond's past. Family friendly. Tickets sold online only Oct. 27 to 29, beginning at Riverfront Canal Cruises, Richmond.
"Ghostbusters" in Concert. The Richmond Symphony accompanies the comic classic with a paranormal score. Oct. 28, 8 to 10 p.m., at Altria Theater, Richmond.
Steve Martin and Martin Short. Two wild and crazy comedians are joined by plus Jeff Babko and The Steep Canyon Rangers Presents: You Won't Believe What They Look Like Today! Oct. 29, 8 p.m., at Altria Theater, Richmond.
2023 Carole Weinstein Author Series. FREE.
Suzanne Stryk, "The Middle of Somewhere: An Artist Explores the Nature of Virginia." Nov. 2, 6 to 7:30 p.m.
History Matters Symposium. Historians, practitioners, enthusiasts, and the public explore the past with presentations that highlight groundbreaking research into Virginia history around the theme of "Discovery" through 12 panels of nearly 40 experts. Topics include 18-century Williamsburg's scientific community, the use of augmented reality to study the Civil War, the future of Richmond's Confederate monuments, firsthand accounts of Virginia's school desegregation movement, and more. Nov. 4, 9:30 a.m. to 7:30 p.m., at the Virginia Museum of History & Culture, Richmond.
Tartan Terrors. The Celtic Invasion mixes music energy with traditional folklore, dance, and humor, using classic bagpipes and fiddle, driving drum tones, and signature guitar styles. Nov. 10, 7:30 p.m., at Perkinson Center, Chester.
"I made this": Black Artists & Artisans Conference. Celebrating the craftsmanship and creativity of Black craftspeople from the 18th to 20th centuries. Presentations, tours, food. Nov. 10 to 11 in Colonial Williamsburg.
"The Thanksgiving Play." A humorous, satirical story of an attempt to craft a pageant that navigates both the story of Turkey Day and Native American heritage. Presented by Cadence Theatre. Nov. 10 to 19 at Theatre Gym at Virginia Repertory Theatre, Richmond.
Dr. Neil deGrasse Tyson: Cosmic Collisions. The astrophysics guru shares his wisdom and knowledge. Nov. 15, 7:30 p.m., at Altria Theater, Richmond.
"The Barber of Seville." Rossini's prequel to "The Marriage of Figaro" serves up a witty tale of bribery, deception, disguise, and love. Virginia Opera accompanied by the Virginia Symphony Orchestra. Nov. 17, 7:30 p.m., and Nov. 19, 2:30 p.m., at Dominion Energy Center at Carpenter Theatre, Richmond.
Friendship Circle of Virginia's 3rd Annual Walk n Roll & Friendship Fair. Walk, run, or roll for friendship on a 1 mile loop around Fountain Lake at Byrd Park. Bring your feet, scooters, bikes, wheelchairs, skates, and other mobility aids and Walk n Roll for Friendship! Plus inflatables, Kona Ice, cotton candy, and other entertainment. Nov. 19, 1 to 3 p.m., at Byrd Park, Richmond.
More in Virginia Repertory Theatre's 2023 to 2024 Season
Signature Season at the November Theatre
"The Silver Belles," Nov. 24 to Dec. 31, at the November Theatre
"Satchmo at the Waldorf," March 1 to April 7, 2024, at the November Theatre
"9 to 5, The Musical," June 21 to Aug. 4, 2024, at the November Theatre
"Martha Mitchell Calling," featuring Debra Wagoner and Joe Pabst, Sept. 29 to Oct. 29, at Hanover Tavern
"Ken Ludwig's Baskerville: A Sherlock Holmes Mystery," Dec. 15, 2023 to Jan. 21, 2024, at Hanover Tavern
"On Air," March 15 to April 14, 2024, at Hanover Tavern
Let It Snow! The holiday music tradition of carols, classics, and holiday favorites, with a visit from Soul Santa. Nov. 25, 8 p.m., and Nov. 26, 3 p.m., at Carpenter Theatre, Richmond.
Scott Bradlee's Postmodern Jukebox "Life in the Past Lane." A blend of modern-day earworms and iconic pop hits with the original styles that put American popular music on the map: ragtime, swing, big band, country / western, doo wop and soul. Nov. 30 at Dominion Energy Center, Richmond.
Holiday Events
The Bizarre Bazaar 48th Christmas Collection. An upscale holiday gift market of 450 juried exhibitors across four buildings, from holiday decorations to everyday art, jewelry, clothing, foods, and more. Nov. 30 to Dec. 2 at Richmond Raceway Complex, Richmond.
Richmond Symphony: Holiday Brass. Holiday hits, plus a free pre-concert talk. Dec.. 1, talk at 6:30 p.m., concert at 7:30 p.m., at Perkinson Center, Chester.
Soulful Sounds of the Season Featuring Bak N Da Day. Richmond's harmonious, quintessential oldies vocal group celebrates the holidays with a delightful mix of '50s, '60s and '70s tunes. Dec. 2, 7:30 p.m., and Dec. 3, 3 p.m., at Perkinson Center, Chester.
Merry TubaChristmas 50th Anniversary Celebration. Tuba and euphonium players around the world come together at their local venues for a distinctive concert experience. Dec. 9, 7:30 p.m., at Perkinson Center, Chester.
Dr. Seuss' How the Grinch Stole Christmas! The Musical. The classic holiday tale comes to stage, including memorable music, spectacular sets, and beloved characters – from the Grinch to Max to Cindy Lou Who. Dec. 12 to 17 at Altria Theater, Richmond.
The Taters: Shiny & Brite Holiday Show. The long-time Richmond fave group presents an eclectic mix of roots-rock, power-pop, and Americana … in the spirit of the season. Dec. 20, 7:30 p.m., at Perkinson Center, Chester.
"The Nutcracker," presented by Stavna Ballet. Dec. 15 to 17. Details to come.
"The Legend of the Poinsettia." The Latin Ballet presents the true story based on a Mexican legend in a blend of music, dance, spiritual reverence, joy, and laughter. Tickets go on sale Sept. 5, 10 a.m. Performances Jan. 5 to 7, 2024, at Perkinson Center, Chester.
Dates announced for 2024
"Sanctuary Road." Pulitzer Prize-winning composer's Paul Moravec's opera based on the experiences of William Still, abolitionist, historian, and conductor for the Underground Railroad. Virginia Opera accompanied by the Virginia Symphony Orchestra. Feb. 9, 7:30 p.m., and Feb. 11, 2:30 p.m., at Dominion Energy Center at Carpenter Theatre, Richmond.
Virginia Wine Expo. Dates and improvements were announced for the 2024 wine and food event, including an international wine event, a revamped VIP experience at SMOKED! And the Walk-Around Grand Tasting, more classes, and more. Feb. 23 to March 3 at various venues in Richmond.
"Madama Butterfly." One of opera's most popular works features a young Japanese maiden who is abandoned by a reckless American naval officer. Virginia Opera present's Puccini's opera, accompanied by the Richmond Symphony. March 22, at 7:30 p.m., and March 24, at 2:30 p.m., at Dominion Energy Center at Carpenter Theatre, Richmond.
Fine Arts & Flowers. The Virginia Museum of Fine Arts (VMFA) announced 2024 dates for the biennial event. The museum-wide exhibition showcases floral designs inspired by works of art in VMFA's permanent collection, with floral designs by the Garden Club of Virginia, The Virginia Federation of Garden Clubs and Ikebana of Richmond. Gala kickoff and preview, with other special events like talks from guest speakers and VMFA curators, luncheons, floral design workshops, exhibition tours, a fashion show, and family activities. Oct. 23 to 27, 2024, at the Virginia Museum of Fine Arts, Richmond.
Ongoing Richmond Events
"Meteor Shower." Like "Only Murders in the Building"?! This play also arose from the genius of Steve Martin. Corky and Norm host Gerald and Laura to watch a once-in-a-lifetime meteor shower. But as the stars come out and the conversation gets rolling, it becomes clear that Gerald and Laura might not be all that they appear to be, and the wildly unexpected occurs. Through Sept. 29 at Brightpoint Community College, Midlothian.
"Beyond Valor: United States Colored Troops and the Fight for Freedom." An exhibit showcasing historical stories of bravery from the more than 185,000 soldiers as well as previously unshared artifacts. ACWM has also issued a call for descendants. American Civil War Museum, Richmond.
"tick, tick … BOOM!" The autobiographical show from Jonathan Larson, who composed the award-winning musical "Rent." The story examines his life as an aspiring composer questioning his life choices. Through Sept. 30 at Swift Creek Mill Theatre, South Chesterfield.
"POTUS: Or, Behind Every Great Dumbass Are Seven Women Trying to Keep Him Alive." When the President spins a PR nightmare into a global crisis after letting out a certain four-letter word, the seven brilliant and beleaguered women he relies upon most risk life, liberty, and the pursuit of sanity to keep the commander-in-chief out of trouble. The regional premiere of the bold, irreverent modern satire. Through Oct. 1 at Virginia Rep's November Theatre, Richmond.
Virginia State Park Adventure Series. The series consists of 25 competitions, including bike races, marathons, and triathlons. Through Oct. 7, at Virginia State Parks around the state, including Pocahontas (Chesterfield) and Powhatan (Powhatan County).
The Richmond Symphony League 19th Designer House. The Taylor Estate, a 107-year-old house, is filled with brilliant designs from a score of talented designers. Simply tour the house, or add to the entertainment on Thirsty Thursday, evenings of live music, appetizers, and beverages. Through Oct. 9 at 2325 Monument Ave., Richmond.
"one in two." Richmond Triangle Players opens its 31st year of provocative, challenging, and hilarious performances with a show by Donja R. Love. The harrowing, hilarious, and hopeful story delves into a painful reality, especially as faced by Black queer men. Through Oct. 14 at Robert B. Moss Theater, Richmond.
200 Years, 200 Stories. The Library of Virginia marks its bicentennial with a free exhibition and multimedia experience celebrating 200 Virginians whose narratives reflect the stories of Virginia: heroes and villains, famous and infamous, powerful and powerless. Through Oct. 28 at the Library of Virginia, Richmond.
Incanto: An Oasis of Lyrical Sculpture. Immerse your senses and soul in five larger-than-life, intricate sculptures, custom made for Lewis Ginter Botanical Garden. Each is paired with poetry to stir self-discovery and connections. Guests can enter some of the sculptures, and all will be lit from within for added glory during the Garden's select evening hours. Through Oct. 29, evening hours, Wednesdays through Saturdays, at Lewis Ginter Botanical Garden, Richmond.
Walking Tours from The Valentine. Richmond's history museum enlists knowledgeable guides for walking tours throughout downtown neighborhoods from spring to fall, often with thematic overlays, like:
Treason Trial of Aaron Burr, Court End
Figures of Freedom Downtown
Murals of Jackson Ward
Highlights of Hollywood Cemetery
Shockoe Hill Cemeteries
PopUp RVA at The Diamond. Support local at this weekly seasonal mix of 50 to 60 local artisans and crafters, plus live music, adult beverages, and food. Saturdays through October, 10 a.m. to 3 p.m., at The Diamond red lot, Richmond.
Riverfront Canal Cruises. Narrated historic tours run spring through fall. Tours depart on the hour from the Canal's Turning Basin at 139 Virginia St., Richmond.
Art of Freedom II. Showcasing multimedia creations of Virginia-born or -based artists, representing the changing atmosphere of our society – successes, failures, war, and disease – to view what freedom means through the lenses of the artists, and to be inspired to promote freedom for all. Through Dec. 17 at the Black History Museum & Cultural Center, Richmond.
"Apollo: When We Went to the Moon." An interactive and immersive exhibition exploring Virginia's role in the U.S. space program. The 7,000-square-foot exhibition organized by the U.S Space & Rocket Center will immerse visitors in the epic story of manned space flight through the eyes of the astronauts, and the 400,000 scientists, engineers, and contractors who made our landings on the Moon possible 50 years ago. Through Dec. 31 at the Virginia Museum of History & Culture, Richmond.
Cy Twombly, Morocco, 1952/1953. The exhibition moves to Virginia from the Musée Yves Saint Laurent in Marrakech. It charts the early pilgrimage of one of the most influential figures in 20th-century American art. "Cy Twombly, Morocco, 1952/1953" captures the artist's fascination with archaeology and the historic landscapes of Morocco through the pages of his sketchbooks, photographs, and two paintings. Through Jan. 7 at the Virginia Museum of Fine Arts, Richmond.
Athena LaTocha: The Past Never Sleeps. Works on paper featuring landscape as a geographic space, historical record, and personification. FREE. Through March 10, 2024, at the Virginia Museum of Fine Arts, Richmond.
"Sign Spotting: Richmond's Signage." Journey through Richmond's history of signage: from vintage neon signs to public facility signs from the Jim Crow era to local advocacy signs, explore how iconic Richmond signage has been used to inform, advertise, and persuade. Includes an Audio Description Tour option, created in partnership with Virginia Voice. Through May 31, 2024, at The Valentine, Richmond.
"'I made this…': The Work of Black American Artists and Artisans." The first exhibition looking solely at the work of diverse Black artists and artisans from three centuries opens at the Art Museums of Colonial Williamsburg. Through Dec. 31, 2025, at the DeWitt Wallace Decorative Arts Museum, Williamsburg.