Make Plans for These Richmond Events
| May 15th, 2023
There's a lot to look forward to in RVA, from fun to food to eye-opening
---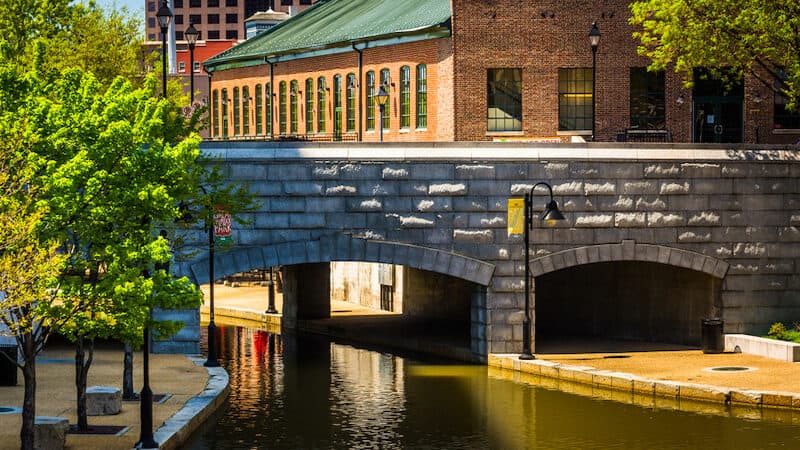 If you like having something to look forward to, this regularly updated Richmond events list is for you, with some of the biggest – and most overlooked – events in and around Central Virginia.
Updated May 31, 2023
---
Click for What's Booming Top 5 Picks: From Space to Hadestown + Memorial Day
Or click for more Richmond events, May 25 to June 1
And scroll to the bottom for Ongoing Events!
---
Top Richmond events down the road … 
More happenings after June 1
Mile of Music. A trail walk through forests and fields studded with mini-concerts from various sections of the Richmond Symphony along a one-mile route. FREE. June 3, 2 to 4:30 p.m., at Bryan Park, Richmond.
Scott Wichmann: Let Me Be Frank. The legendary RVA performer brings the legendary crooner to the stage. Wichmann brings Sinatra standards to life, backed by jazz virtuoso Ryan Corbitt and other band members. June 3, 7 p.m., at The Cultural Arts Center, Glen Allen.
1773 Baptist Preacher Trial. As part of the county's celebration of the coming 250th anniversary of the American Revolution, the Chesterfield Historical Society of Virginia presents an interactive performance of the trial that helped inspired the budding nation's goal of religious freedom. Registration required at 804-796-7121 or Admin@ChesterfieldHistory.com. June 4, 2 p.m., at the Historic 1917 Courthouse.
RVA RIMBY Festival. Right. In. My. Back. Yard. Access to climbing, rafting, hiking, fishing, camping, and even hunting is right here in Richmond. The festival celebrates the outdoor community, benefiting the Beyond Boundaries, mission of guiding participants with disabilities, veterans, at risk youth, and recovery programs on outdoor adventures. Vendors offering interactive and inclusive games, prizes, and demonstrations; food truck, live music, and more. June 4, noon to 4 p.m., at Hardywood Richmond.
Woodland Cemetery Tour. Walk and learn about one of Richmond historic African American cemeteries, highlighting the many influential people buried here as well as ongoing recovery efforts. June 10, 9 to 11 a.m., at historic Woodland Cemetery, Richmond.
"The Life and Legacy of Enslaved Virginian Emily Winfree." The book's author, Dr. Jan Meck, discusses the quiet courage of an African American woman who lived through enslavement, war, Reconstruction and Jim Crow in Central Virginia. FREE, reservations required by calling 804-748-1498. June 10, noon, at Magnolia Grange House Museum, Chesterfield.
Harry Potter and the Goblet of Fire in Concert. Accompanied by a live symphony orchestra performing Patrick Doyle's score. June 10, 2 p.m. and 8 p.m., at Altria Theater, Richmond.
Literary Virginia Book Group: "The Girls Who Stepped Out Line: Stories of the Women Who Changed the Course of World War II." Author Army Major General Mari Eder (Ret.) will be joining the Library of Virginia's online group. Relying on primary sources, Eder recounts the untold tales of the heroic roles of women from the front line to the home front, as spies, propaganists, and refugee sponsors. June 14, 6 p.m., via Zoom.
Wait Wait Stand-Up Tour. A night of comedy featuring some of the funniest panelists from "Wait, Wait … Don't Tell Me": Alonzo Bodden, Mo Rocca, and Emmy Blotnick. June 16, 8 p.m., at Dominion Energy Center, Richmond.
Maymont Summer Kickoff Concert Under the Stars. Showcasing Richmond's eclectic local musical talents, with bluegrass/rockers South Hill Banks with The Wilson Springs Hotel on Friday night, and yacht-rock icons Three Sheets to the Wind with Allman Brothers' tribute band Skydog on Saturday. Food trucks and craft beverages for pairing. June 16 to 17 at Maymont, Richmond.
Williamsburg Live. The Virginia Arts Festival has announced headliners, including The Wood Brothers, Shovels & Rope, Kenny Loggins, Yacht Rock Revue, and Keb' Mo'. June 16 to 18 on The Lawn of the Art Museums of Colonial Williamsburg.
Reggie Rice's Fool of Illusions. A family-friendly show of magic, comedy, and foolish antics. June 17, 7 p.m., at Perkinson Center, Chester.
Riders in the Sky. The Grammy Award-winning comedy cowboys offer their unique style of entertainment. June 18, 7 p.m., at The Tin Pan, Richmond.
Juneteenth Freedom Celebration. Live music, dance performances, and fun. FREE. June 19, noon to 7 p.m., at Brambly Park, Richmond.
"Native Gardens." Cadence Theatre presents hot-button comedy about a a high-powered couple who transform their yard into a lovely native garden – next door to a blooming brigade of non-native plants. June 21 to 26 on the Wilton House Museum lawn, Richmond.
"SOUND OF THE GUNS" World Premiere. Based on writer/composer/performer Jim O'Ferrell's personal experiences, the story encompasses two long days in a soldier's life, in 2006 in the Iraq War and 2016 as a veteran. The performance includes four actors backed by rock music from The J.O.B., featuring songs that O'Ferrell wrote about his years as a soldier and a veteran. Ten performances from June 22 to July 14, 7:30 p.m., except 3 p.m. matinees on July 2 and 9, at Firehouse Theatre, Richmond.
An Evening with Rabia Chaudry. Author of NYT bestseller "Adnan's Story" and "Fatty Fatty Boom Boom: A Memoir of Food, Fat, and Family," plus co-host of the Undisclosed podcast and executive producer of HBO's "The Case Against Adnan Syed." FREE. June 23, 7 p.m., at the Perkinson Center, Chester.
"Beautiful: The Carole King Musical." The story of King's rise to stardom, with Grey Garrett in the starring role. June 23 to Aug. 6 at The November Theatre, Richmond.
"Family" Art Exhibition. The gallery's Main exhibition area focuses on the theme of family. Proceeds of sales benefit ChildSavers' mission of improving the mental well-being of children through clinical treatment and education. Exhibition, June 23 to July 22; opening reception, June 23, 6 to 9 p.m.; juror's talk and awards presentation, June 23, 7 p.m. At Artspace Gallery, Richmond.
Mountainfilm on Tour. An outdoor festival showing inspiring films about people, stories, and ideas, drawing from the annual festival in Telluride, Colorado. June 30, 8:30 p.m., at Deep Run Park, Henrico.
And Richmond events beyond …
Richmond Shakespeare Festival. Shakespeare's "The Comedy of Errors." July 6 to 30, Thursday through Sunday evenings at 7:30 p.m., at Agecroft Hall, Richmond.
Virginia Folklife Celebration. A two-day festival in partnership with the Virginia Folklife Program of Virginia Humanities features films, programs and performances with some of the finest traditional musicians and craftspeople in the commonwealth. July 7 and 8 at the Library of Virginia, Richmond.
"Ain't Too Proud: The Life and Times of the Temptations." The new musical that follows The Temptations' extraordinary journey from the streets of Detroit to the Rock & Roll Hall of Fame. July 11 to 16 at Altria Theater, Richmond.
JamPacked Festival 2023. Craft beer and musical festival Aug. 12, on Brown's Island, Richmond.
The Swanky Pub. An immersive retro cocktail experience joins the world of MADMEN filled with booze, broads, and wise guys. Signature drinks and risqué cabaret acts. Aug. 12, 6 to 7:30 p.m., Historic Bolling Haxall House, Richmond.
Parliament Funkadelic Featuring George Clinton: Just for The Funk of It.  Aug. 12, 7:30 p.m., at Altria Theater, Richmond.
Little Feat's Boogie Your Summer Away Tour. Aug. 18, 8 p.m., at Altria Theater, Richmond.
Announcing Virginia Repertory Theatre's 2023 to 2024 Season.
Signature Season at the November Theatre
"POTUS: Or, Behind Every Great Dumbass Are Seven Women Trying to Keep Him Alive," regional premiere, Sept. 1 to Oct. 1, 2023
"The Silver Belles," Nov. 24 to Dec. 31, 2023
"Satchmo at the Waldorf," March 1 to April 7, 2024
"9 to 5, The Musical," June 21 to Aug. 4, 2024
Barksdale Season at Hanover Tavern
"Martha Mitchell Calling," featuring Debra Wagoner and Joe Pabst, Sept. 29 to Oct. 29, 2023
"Ken Ludwig's Baskerville: A Sherlock Holmes Mystery," Dec. 15, 2023 to Jan. 21, 2024
"On Air," March 15 to April 14, 2024
Tommy Emmanuel, CGP. With special guests Larry Campbell & Teresa Williams. Sept. 7, 8 p.m., at Dominion Energy Center, Richmond.
RSOL Designer House, 2023. The Richmond Symphony Orchestra League has announced its 19th designer house: the Taylor Estate, located on Monument Avenue. Save the date for Sept. 11, 2023.
Run Richmond 16.19. Join the thematic runs through Richmond to commemorate the sacrifices and achievements of African Americans in our nation and celebrate Unity in Diversity through symbolic courses of 16.19 km and 6.19 mi. Sept. 30, 7:15 a.m., starting at Kanawha Plaza, Richmond.
Mahler's First. A new Richmond Symphony season begins with Mahler's wild, exuberant First Symphony, the world premiere of a new violin concerto by acclaimed Italian composer Andrea Portera. Oct. 1, 3 p.m. and 8 p.m., at Dominion Energy Center.
Trevor Noah. The comedian and social commentator brings his humor and insights to Richmond. Oct. 6 and 7, 2023, at Altria Theater, Richmond.
Two Long-time Favorite RVA Events. Venture Richmond has announced dates for:
The 2nd Street Festival, Oct. 7 to 8, in historic Jackson Ward neighborhood – for its 35th anniversary.
The Richmond Folk Festival, Oct. 13 to 15, along Downtown Richmond's riverfront.
Carnival of Cocktails. The grand cocktail party makes its Richmond premiere with specialty cocktail tastings, new spirits discovery, educational classes, live music, great food. Including cocktail specialists with national acclaim, Brett Adams and Chris Elford. Oct. 21, Main Street Station, Richmond.
Steve Martin and Martin Short. Two wild and crazy comedians are joined by plus Jeff Babko and The Steep Canyon Rangers Presents: You Won't Believe What They Look Like Today! Oct. 29, 8 p.m., at Altria Theater, Richmond.
Dr. Neil deGrasse Tyson: Cosmic Collisions. The astrophysics guru shares his wisdom and knowledge. Nov. 15, 7:30 p.m., at Altria Theater, Richmond.
Scott Bradlee's Postmodern Jukebox "Life in the Past Lane." A blend of modern-day earworms and iconic pop hits with the original styles that put American popular music on the map: ragtime, swing, big band, country / western, doo wop and soul. Nov. 30 at Dominion Energy Center, Richmond.
Virginia Wine Expo. Dates and improvements were announced for the 2024 wine and food event, including an international wine event, a revamped VIP experience at SMOKED! And the Walk-Around Grand Tasting, more classes, and more. Feb. 23 to March 3 at various venues in Richmond.
Ongoing Richmond Events
2023 Carole Weinstein Author Series. ALL FREE.
Sadeqa Johnson, "The House of Eve." June 8, 6 to 7:30 p.m.
Erica Abrams Locklear, "Appalachia on the Table: Representing Mountain Food and People." July 27, 6 to 7:30 p.m.
Kidada Williams, "I Saw Death Coming: A History of Terror and Survival in the War Against Reconstruction." Aug. 2, 6 to 7:30 p.m.
Russ Ford with Todd C. Peppers, "Crossing the River Styx: The Memoir of a Death Row Chaplain." Sept. 14, 6 to 7:30 p.m.
Suzanne Stryk, "The Middle of Somewhere: An Artist Explores the Nature of Virginia." Nov. 2, 6 to 7:30 p.m.
Pocahontas Premieres. A diverse series of music concerts. Heritage Amphitheater at Pocahontas State Park, Chesterfield.
June 10: The Richmond Symphony
Aug. 5: The English Channel
Aug. 19: Mini Bluegrass Festival
Sept. 9: The Richmond Symphony
Sept. 30: The Sugar Hollows
Oct. 21: Zoxo – "The ultimate Led Zeppelin experience"
Friday Cheers 2023. Richmond's longest-running concert series announces its lineup for this year's concerts.
June 2 – Sampa The Great (8:00pm) with Kenneka Cook (6:30pm)
June 9 – Watchhouse (8:00pm) with Palmyra (6:30pm)
June 16 – Tank and the Bangas (8:00pm) with Piranha Rama (6:30pm)
June 23 – The Vegabonds (8:00pm) with Kind Hearted Strangers (6:30pm)
June 30 – Flipturn (8:00pm) with Holy Roller (6:30pm)
Summer Nights at the Perk! Mid-week break for music, drinks, food, art activities, and fun. All concerts rain or shine, 6 to 8 p.m., at Perkinson Center, Chester.
Ashland Fourth Fridays. Stroll the historic district, discover treasures from local creatives, and shop local businesses, alongside music and food. Fridays, 5 to 8 p.m., in downtown Ashland.
Music at Virginia State Parks. Five parks offer summer music series this year, along with concerts, festivals, and music camps. Stay, play, and soak in the music, or just drop by for the tunes.
Belle Isle State Park features Music by the River
Hungry Mother State Park features Music in the Park
Smith Mountain Lake State Park features Ray Judd's Music in the Park
Westmoreland State Park features Music on the Cliffs
Curves Lines Color. The work of artist Dave Henderson, in wood, glass, and acrylic paint. Exhibition runs through June 16 at Perkinson Center, Chester.
"Sweet Delilah Swim Club." Five Southern women, long-time friends, meet up every August to recharge those relationships. Free from husbands, kids, and jobs, they meet at the same beach cottage, the "Sweet Delilah" on the OBX. Through July 1 at Swift Creek Mill Theatre, South Chesterfield.
"Isaac Julien: Lessons of the Hour – Frederick Douglass." The poignant 10-screen film installation collapses time and space to bridge persistent historical and contemporary challenges, honoring the great 19th-century abolitionist. FREE. Through July 9 at the Virginia Museum of Fine Arts, Richmond.
Experience a Summer of Space in Richmond:
Playing with Light. Using basic physics principles, interactive experiences, and fun, the exhibition explores light using 22 exhibits, encouraging engagement with light, laser, and lens-based experiences. Through Aug. 20 at the Science Museum of Virginia, Richmond.
Barbara Earl Thomas: The Illuminated Body Exhibition. New works by the artist, writer, and thinker meditate on the visual experience of the body within a physical and metaphorical world of light and shadow. In addition to two-dimensional artworks that give an illusion of illumination, the exhibition includes three-dimensional works in other media with the same aesthetic results. Through Aug. 20 at Chrysler Museum of Art, Norfolk.
"Space: An Out-of-Gravity Experience." Get a glimpse into the threats, challenges, and quirks of space travel and space life, like radiation, meteoroids, weightlessness, extreme temperatures, and lack of air pressure. For visitors of all ages. Through Labor Day at the Science Museum of Virginia, Richmond
Flowers After 5 & Fidos After 5. Music, food and drink vendors, and freedom to wander the gardens – and the latest exhibition, "Incanto" (runs through Oct. 29). Second and fourth Thursdays are also Fidos After 5, welcoming leashed dogs. Every Thursday through Sept. 7, 5 to 9 p.m., at Lewis Ginter Botanical Garden, Richmond.
Westchester Commons Summer Concert Series. A diversity of musicians present at these FREE concerts, with food available for sale from Sedona Taphouse and adult beverages benefiting a nonprofit. FREE. Every other Thursday, through Oct. 5, 5:30 to 8:30 p.m., in the Westchester Concert Field at Westchester Commons, Midlothian.
Virginia State Park Adventure Series. The series consists of 25 competitions, including bike races, marathons, and triathlons. Through Oct. 7, at Virginia State Parks around the state, including Pocahontas (Chesterfield) and Powhatan (Powhatan County).
200 Years, 200 Stories. The Library of Virginia marks its bicentennial with a free exhibition and multimedia experience celebrating 200 Virginians whose narratives reflect the stories of Virginia: heroes and villains, famous and infamous, powerful and powerless. Through Oct. 28 at the Library of Virginia, Richmond.
Incanto: An Oasis of Lyrical Sculpture. Immerse your senses and soul in five larger-than-life, intricate sculptures, custom made for Lewis Ginter Botanical Garden. Each is paired with poetry to stir self-discovery and connections. Guests can enter some of the sculptures, and all will be lit from within for added glory during the Garden's select evening hours. Through Oct. 29, evening hours, Wednesdays through Saturdays, at Lewis Ginter Botanical Garden, Richmond.
Walking Tours from The Valentine. Richmond's history museum enlists knowledgeable guides for walking tours throughout downtown neighborhoods from spring to fall, often with thematic overlays, like:
Treason Trial of Aaron Burr, Court End
Figures of Freedom Downtown
Murals of Jackson Ward
Highlights of Hollywood Cemetery
Shockoe Hill Cemeteries
PopUp RVA at The Diamond. Support local at this weekly seasonal mix of 50 to 60 local artisans and crafters, plus live music, adult beverages, and food. Saturdays through October, 10 a.m. to 3 p.m., at The Diamond red lot, Richmond.
Riverfront Canal Cruises. Narrated historic tours run spring through fall. Tours depart on the hour from the Canal's Turning Basin at 139 Virginia St., Richmond.
Art of Freedom II. Showcasing multimedia creations of Virginia-born or -based artists, representing the changing atmosphere of our society – successes, failures, war, and disease – to view what freedom means through the lenses of the artists, and to be inspired to promote freedom for all. Through Dec. 17 at the Black History Museum & Cultural Center, Richmond.
"Apollo: When We Went to the Moon." An interactive and immersive exhibition exploring Virginia's role in the U.S. space program. The 7,000-square-foot exhibition organized by the U.S Space & Rocket Center will immerse visitors in the epic story of manned space flight through the eyes of the astronauts, and the 400,000 scientists, engineers, and contractors who made our landings on the Moon possible 50 years ago. Through Dec. 31 at the Virginia Museum of History & Culture, Richmond.
Athena LaTocha: The Past Never Sleeps. Works on paper featuring landscape as a geographic space, historical record, and personification. FREE. Through March 10, 2024, at the Virginia Museum of Fine Arts, Richmond.
"'I made this…': The Work of Black American Artists and Artisans." The first exhibition looking solely at the work of diverse Black artists and artisans from three centuries opens at the Art Museums of Colonial Williamsburg. Through Dec. 31, 2025, at the DeWitt Wallace Decorative Arts Museum, Williamsburg.