Richmond Events from Boomer
November 17th, 2022
Pull out your calendar for these events down the road!
---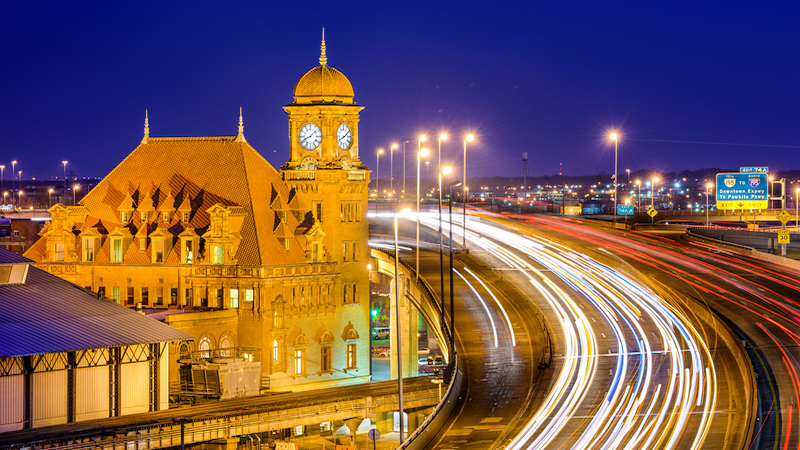 If you like having something to look forward to, this regularly updated Richmond events list is for you. Some of the biggest events in and around Central Virginia, for homeowners and visitors.
---
First up:
Check out our top 5 events for the week and more of What's Booming from Nov. 24 to 30, 2022
More Richmond events, December
"Miracle on South Division Street." You know those family legends that turn out to not exactly what everyone thought? The Nowak family does, with resulting heartbreak and hilarity. Through Dec. 31 at Swift Creek Mill Theatre, Chesterfield.
Handel's "Messiah." The Richmond Symphony and Richmond Symphony Chorus bring the greatest story ever told in one of its most stirring renderings. Dec. 2 at 7:30 p.m. at River Road Church, Baptist, Richmond.
Legends on Grace: Making Merry with Grey Garrett. Kick off the season with the Richmond musical theatre star with favorite holiday songs. Dec. 3 at 8 p.m. at Dominion Energy Center, Richmond.
Channel 5 Live with Andrew Callaghan. Deadpan humor and unfiltered reporting on social and political issues. Dec. 9 at 7 p.m. at the Libby S. Gottwald Playhouse at Dominion Energy Center, Richmond.
CarMax Tacky Light Run: "10 Years of Tacky." Registration is open for the colorful nighttime 6k walk-jog-run event. Dec. 10, 6 p.m., beginning at Mid-lothian Mines Park, Chesterfield.
"Annie JR." Cadence Theatre brings the classic 1930s story to the stage, Dec. 16 to 23 at Libby S. Gottwald Playhouse, Richmond.
Coming to RVA in 2023
"50 Years Beyond." Documenting the experiences of Virginia's Vietnam Veterans over the past 50 years. Photographs and film footage will be shared alongside candid photos of 50 of Virginia's veterans during their time in Vietnam. Exhibit opens Jan. 27, 2023, at the Virginia War Memorial.
Poe Museum Centennial Celebration. Honor the 100th anniversary of the Poe Museum as writers R.L. Stine (Goosebumps) and Nnedi Okorafor (Who Fears Death, Black Panther) honor the legacy of Edgar Allan Poe, the "master of the macabre," and hear how Poe's strange and groundbreaking works still influence our world today. Jan. 23, 2023 at 7 p.m. at Dominion Energy Center, Richmond.
Kevin James. The comedian shares his jokes on Feb. 1, 2023, at Dominion Energy Center, Richmond.
"The Book of Mormon"The popular musical returns to Richmond for a limited engagement, Feb. 10-11 at the Altria Theatre, Richmond.
Virginia Wine Expo. The 9-day educational wine, spirits, and food experience highlights Virginia wine, plus wine from our guest regions – Napa Valley and Argentina – and local cuisine. Feb. 25 to March 5, 2023. Tickets on sale in October.
Columbia City Ballet's critically acclaimed "Off the Wall and Onto the Stage: Dancing the Art of Jonathan Green" comes to Dominion Energy Center on March 10, 2023.
"Les Misérables." The classic tale of broken dreams, unrequited love, and redemption stirs the soul in this award-winning musical. March 22 to 26, 2023, at Altria Theatre, Richmond.
Hamilton. Featuring a musical score that blends hip-hop, jazz, R&B, and Broadway, has created somewhat of a revolution, itself. Catch it when it returns to Richmond on April 11 through 23, 2023, at the Altria Theater, Richmond.
Burning Man Artist Kate Raudenbush Exhibit Coming to Richmond. The Burning Man artist will premiere her enchanting and evocative new exhibit, "Incanto: An Oasis of Lyrical Sculpture," in collaboration with poet Sha Michele, the show will feature five monumental sculptures and run from April 28 through Oct. 29, 2023, at Lewis Ginter Botanical Garden, Richmond.
RSOL Designer House, 2023. The Richmond Symphony Orchestra League has announced its 19th designer house: the Taylor Estate, located on Monument Avenue. Save the date for Sept. 11, 2023.
Trevor Noah. The comedian and social commentator brings his humor and insights to Richmond. Oct. 6 and 7, 2023, at Altria Theater, Richmond.
Ongoing Events
American Democracy: A Great Leap of Faith. Examine our government's founding and the continuing story of America's bold experiment in a government "of, by, and for the people." Through Dec. 31 at the Virginia Museum of History and Culture, Richmond.
"Cheers, Virginia!" Learn about how everyday people and crafters have used their skills and ingenuity to make and improve beer, cider, spirits, and wine for their home tables and to consumers – from early settlers to today's craft beverages. Through Feb. 9, 2023, at the Virginia Museum of History & Culture, Richmond.
Forging Freedom, Justice and Equality. An exhibition covering important themes of Black history across Virginia, from commerce to military, education, sports, entertainment, and more. Through April 29 at the Black History Museum and Cultural Center of Virginia.
"Storied Strings." A new exhibition premiering at the VMFA explores the guitar's symbolism in American art and its story, through a variety of artistic and musical media. Through March 19, 2023, at the Virginia Museum of Fine Arts, Richmond.
"'I made this…': The Work of Black American Artists and Artisans." The first exhibition looking solely at the work of diverse Black artists and artisans from three centuries opens at the Art Museums of Colonial Williamsburg. Through Dec. 31, 2025, at the DeWitt Wallace Decorative Arts Museum, Williamsburg.