White Is the New White
| September 4th, 2018
10 ways to incorporate this clean color
---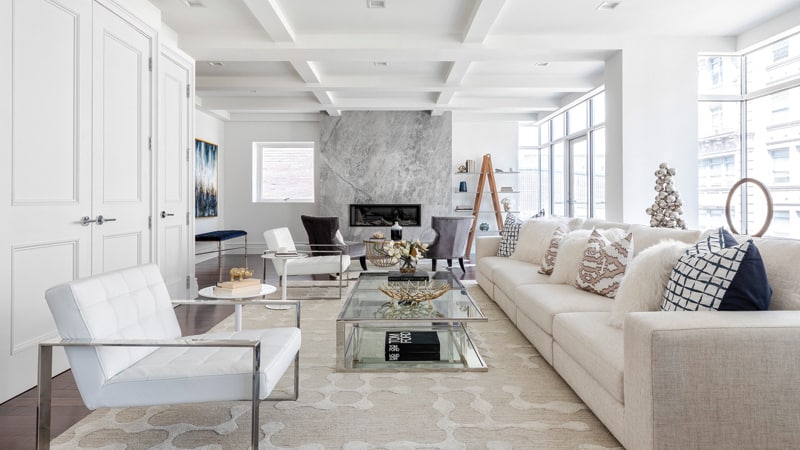 Typically ignored in décor, white is often not considered a color. But used purposefully, white can be one of the most powerful and useful colors in your décor toolbox. The key to a successful space is often using the right shade of white, as well as the appropriate selection of furniture and accessories.
Looking for ways to incorporate white into your space? Here are Design Recipes' top 10 tips:
Use white to create negative space. It is important for the eye to have a place to rest.
Paint trims, baseboards and sills white. Trims, baseboards and sills add a sense of contrast when placed against accent color walls.
Consider using different tints, tones and shades of white in the same space. This can often inspire a soothing, calm feel.
Mix materials. Consider bringing in texture by using area rugs, throws, toss pillows and accessories.
Use books. Books are an affordable way to add pops of white, especially on bookshelves.
Use white as a foundation color. A foundation color is a color such as gray, black, white or even brown that serves as an anchor to create a color palette. There are few colors more versatile than white. When using this technique, keep walls and ceilings white and add color to your space through accents and accessories.
Bring in flowers. White flowers can infuse a light and fresh feeling.
Keep ceilings white in small spaces. White ceilings help elongate a room, while ceilings painted a different color can close a space in.
Pair white with high contrast colors. White is a powerful color when paired with contrast colors such as black, red, orange, yellow, blue and green. Often, white can make bright colors feel brighter.
Use white in rooms that don't get much light. White can help reflect light.
---
Cathy Hobbs, based in New York City, is an Emmy Award-winning television host and a nationally known interior design and home staging expert with offices in New York City, Boston and Washington, D.C. Contact her at info@cathyhobbs.com
©2018 Tribune Content Agency, LLC