5 Tips for Buying a House Abroad
June 13th, 2023
---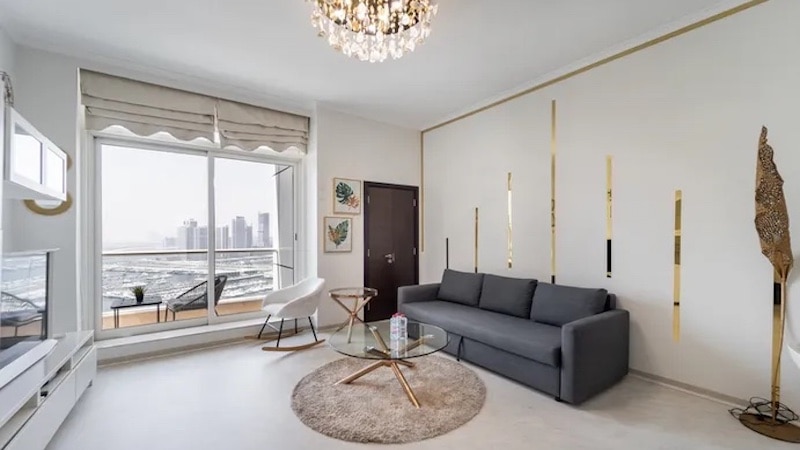 Many travelers feel the urge to purchase a home while abroad. While some countries that attract many homebuyers by offering a unique lifestyle and affordability are Spain, Portugal, Greece, Croatia and Thailand, there are many other options for those looking for high return on investment (ROI), technological advancements, and luxury living such as Emaar Beachfront in Dubai, UAE.
Foreign real estate can be especially attractive due to fluctuating exchange rates that may favor the buyer's currency. Plus, for those who have fallen in love with a travel destination, purchasing a second home in that region seems like the perfect way to extend their stay. Alternatively, some may see value in investing in undervalued housing markets with a potential for significant long-term growth.
Moving to a new country can be overwhelming, especially when it comes to finding a place to live. With so many things to consider, it's important to have a solid plan in place.
5 Tips for Buying a House Abroad
Here are five helpful tips to make buying a home abroad a little easier and more enjoyable.
1. Research Real Estate Market Thoroughly
Global property prices may fluctuate, but each local market can go through its own unique cycles. It's crucial to investigate these trends before investing in real estate. Don't assume that just because values are rising in one area, they are doing so everywhere.
This is especially important for investors who aim to buy low and sell high. Additionally, foreign ownership regulations vary by country. Make sure you have the legal right to purchase real estate in your desired location and understand any conditions and restrictions.
2. Get Expert Help When Buying Property Abroad
Buying a house directly from the owner can be a good way to get a great deal, but it can also be risky if you don't know the local real estate market. To avoid pitfalls, consider enlisting the help of a professional real estate agent or reputable property developer. They can offer valuable guidance and ensure that you have all the information you need to make an informed purchase. By working with an expert, you can also ensure a smoother transaction and greater satisfaction with your new property.
3. Know Your Tax Liability
If you're planning to move to a foreign country, it's important to familiarize yourself with the relevant tax rules. Be prepared for the possibility of paying taxes when purchasing and selling a home, as well as ongoing tax payments throughout the year similar to those in the U.S. To avoid any surprises, make sure you understand how your new home will impact your tax situation before making any commitments.
4. Know the Ownership Laws in Your New Country
Different countries have different rules for non-citizens who want to buy properties. Some require special permits or registration with government agencies. Make sure you're prepared and contact a real estate attorney who can guide you through foreign transactions. Don't risk owning a home illegally after you've already relocated.
5. Get important documents translated
Don't sign any papers related to a real estate deal without professional translation if they are in a language you're not familiar with. Understanding exactly what you and the seller are agreeing to is crucial, so make sure the terms are clear and easy to understand for both parties.
Which Countries Should You Consider?
Depending on your budget, lifestyle, and investment goals, there is a variety of countries that offer great opportunities for purchasing a home abroad:
UAE: Emaar Beachfront offers luxury housing and a vibrant lifestyle in one of the most sought-after locations in Dubai. The reputation of the emirate in the international arena and the political neutrality of the country makes property purchase a smart investment with low risks. The investors may be sure about the absence of political and economic fluctuations and the security of their funds. Overall, Emaar Beachfront is a solid investment choice for those looking to invest in Dubai's thriving property market. It is essential to address the experienced agents from https://www.axcapital.ae/ to select profitable housing units with long-term prospects.
Spain: Spain has always been a haven for foreign property buyers, and that trend continues. According to Knight Frank's Global House Price Index, the country is among the top 10 in terms of growth. Low taxes, favorable exchange rates, plenty of sunshine, and an ever-growing economy make it an ideal choice for overseas real estate purchases. Spain has some of the most beautiful beaches in Europe, making it an ideal place for a holiday home. The country also offers plenty of options for long-term living with its temperate climate and numerous cultural attractions.
Thailand: Thailand is a popular destination for those looking to purchase houses abroad due to its high rental yields and affordability. The country offers a wealth of attractions, from its beautiful beaches and lush jungles to its vibrant urban areas. Property is relatively affordable compared to much of the world, and rental income can be quite lucrative in cities like Bangkok. In addition, Thailand has excellent infrastructure and modern amenities that make it an attractive destination for foreign investors. With its low cost of living, it's an ideal place for retirees or those looking to relocate completely.
Conclusion
Before purchasing a foreign property, it is crucial to understand your legal rights and responsibilities. Assembling a team of experts consisting of a real estate lawyer, agent, and mortgage lender is paramount. These specialists possess knowledge of the intricacies involved in foreign real estate transactions, which is essential while navigating a new country and culture. Get informed and assemble your home buying team before venturing into purchasing a home overseas.