7 Steps for Boomer Retirement Preparation
| October 12th, 2020
Take these steps now for a more secure future
---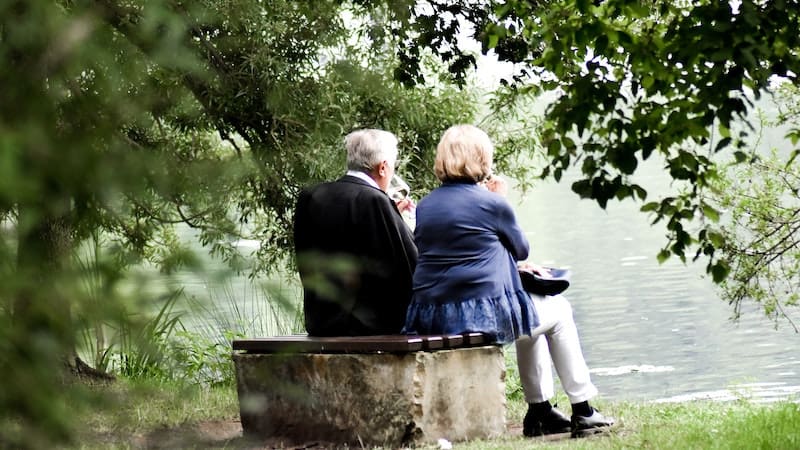 Born between 1946 and 1964, baby boomers represent 29 percent (about 75 million) of the U.S population. It is estimated that baby boomers may live to 90 or beyond. One way to make sure that they live comfortably and don't outlive their assets is through a well-thought-through retirement plan.
Unfortunately, if they are not prepared for retirement, they do not have as much time as the younger generation to close the retirement preparedness gap. So, if you are in your peak earning years, feeling less confident about your preparedness for retirement, it's not too late to take these 7 steps for boomer retirement preparation  before you retire:
1. Pay Off Your Debts
It is important that you pay off your debt before retirement to enjoy a stress-free life in retirement. The best approach to pay off debt is to knock off high-interest debt first, such as your credit card debt. But the decision to pay off the mortgage can be a bit tricky.
You may want to be mortgage-free in your retirement, but if paying off your mortgage means neglecting your retirement savings and missing out on tax-deferred benefits, then you need to rethink you strategy. If your mortgage is at a low interest rate, it may not make financial sense to pay if off early. Keeping your home loan can actually free up some cash which you can use for other needs.
2. Figure Out How Much Money You'll Need During Retirement
If you are five years or less until retirement, you can create a budget plan for retirement to ensure that you maintain the existing standard of living. You can initially target a 70 to 90 percent income replacement rate. Adjust this rate, up or down, depending on your desired lifestyle at retirement.
The most important thing here is to figure out whether or not you will be able to earn enough income from all your resources to live your retirement life comfortably.
3. Create a Spending Plan
If you are a baby boomer nearing retirement, your focus should be on creating a spending plan. The plan will help you allocate funds accordingly and make sure that your expenses are in sync with your retirement goals. The biggest benefits of creating a spending plan include:
You don't spend more than the income you generate.
A spending plan helps free up some money, which you can use to pay down debt or max out your tax-advantaged accounts such as 401(k)s, HSAs, and IRAs.
You are aware of how much income you need to do the thing you want to do in retirement.
4. Prioritize Your Financial Goals
When you have multiple goals and limited resources (time and money), it's easy to get distracted. Therefore, you need to set priority to your short-term and long-term financial goals. Figure out your priority. Is it paying off all your debt? Is it saving additional funds or retirement? Or is it paying for long-term care insurance? Set up your priorities accordingly.
---
Sign up for more baby-boomer focused content, including Nostalgia, Travel, Fun & Games, Books, & more!
---
5. Assess Your Health Insurance Options
Health-related costs are going to take up a significant portion of your retirement funds. So, if you haven't reviewed your health insurance options, do it now.
If you have retiree medical insurance, review the options and their associated costs.
If you are retiring before age 65, visit the government healthcare site to know Medicare's eligibility.
And if you are invested in a high-deductible plan with an HSA option, take full advantage of making contributions with pre-tax dollars to help cover future costs.
6. Prepare for Potential Long-Term Care Expenses
It is estimated that about 70 percent of 65-year-olds will need some form of long-term care. You may have worked hard to accumulate enough assets to retire comfortably. But, long-term care expenses can potentially drain your retirement nest.
Think about ways you can pay for long-term care expenses that Medicare doesn't cover. Consider purchasing long-term care insurance to protect against the potential risk.
7. Diversify Your Investment Portfolio
As you approach your retirement, your investments become increasingly important because you don't have much time to recover from a big loss.
If you have invested more than 10 to 15 percent in one particular stock, you are at risk of losing it all and never recover. Diversify your portfolio immediately. Pick up different types of investments like stocks, bonds, real estate, and cash.
The retirement planning steps you take now can help you become a role model of financial independence in your retirement. And that's one of the best gifts you can give yourself and your loved ones.
---
Rick Pendykoski is the owner of Self Directed Retirement Plans LLC, a retirement planning firm based in Goodyear, Arizona. He has more than three decades of experience working with investments and retirement planning, and over the last 10 years has turned his focus to self-directed accounts and alternative investments. Rick regularly posts helpful tips and articles on his blog at SD Retirement as well as Business.com, SAP, MoneyForLunch, Biggerpocket, SocialMediaToday and NuWireInvestor. If you need help and guidance with traditional or alternative investments, email him at rick@sdretirementplans.com.
---
Find more baby boomer-focused retirement wisdom in our diversity of other Boomer articles.