A Checklist for Your Ideal Waterfront Home
January 22nd, 2019
7 questions to ask as you dream
---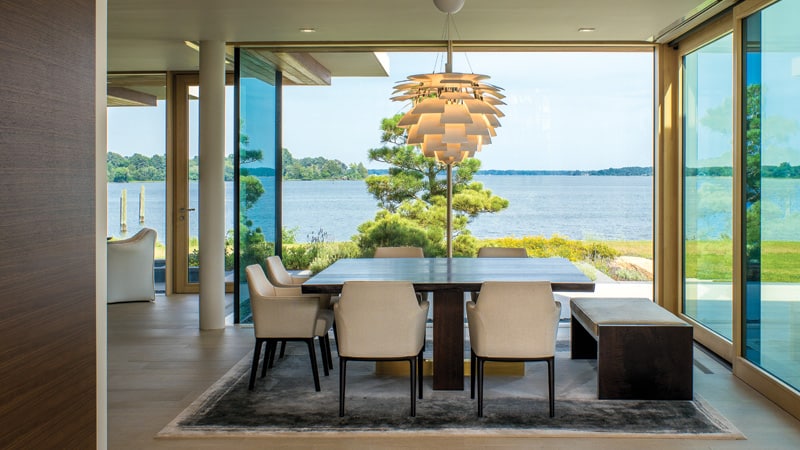 Living by the water provides a ready fount of relaxation. Forget the need for a sound machine playing water sounds – just open your window or step outside your door. The package also comes complete with fresh air, an abundance of flora and fauna (great for exploring with a curious child) and a boatload of recreational activities.
Whether you're looking toward retirement or looking for a second home, you may be hearing the call of the waves. For Richmonders, the siren songs waft in from the ocean, the bay, rivers and lakes – a diversity of choices lapping onto the beach at our feet. This checklist, from major decisions to minor, can jumpstart your decision-making process.
POUNDING OR LAPPING?
Do you thrill to the rhythm of the pounding surf, to bodysurfing in the crashing waves, to deep-sea fishing and to the sight of water stretching to the horizon? Then the Outer Banks or Virginia Beach might be your new home. Or are you satisfied with the gentle lapping of waves and with complementary sports like flatwater kayaking and personal water crafts? In our region, you can also choose fresh water, such as Smith Mountain Lake and Lake Anna; on the other hand, you can live beside sedentary tidal and salt water, as in Virginia's River Country, on the Northern Neck and Middle Peninsula beside the Chesapeake Bay and its tributaries and inlets. 
USED OR NEW?

Photograph by Maxwell MacKenzie, courtesy of Randall Kipp Architecture
You'll find plenty of waterfront homes awaiting your bid, but working with an architect and contractor to design and build can ensure that your dreams come truer.
PROFESSIONAL OR DIY?
If you're looking for waterfront property, whether land or homes, consider consulting a Realtor who is knowledgeable about this kind of property. Besides the advantages of having a professional to help you navigate the rocky shoals of home sales, a specialized Realtor can help you find the property that best fits your wants and your budget.
SUPERMAN OR CLARK KENT?
Choosing or building a home constructed of the sturdiest materials matters most if you've chosen oceanfront living. Consider using concrete frames; steel roofing; windows with impact-resistant coating; working, storm-rated shutters; and exterior doors that swing out rather than in.
UBIQUITOUS OR SPORADIC?

Photograph by Chris Cunningham, courtesy of Randall Kipp Architecture
The perfect waterfront home blurs the boundaries between indoors and outdoors, pulling in the beach's "blue space." If you want to gaze endlessly at the water, you'll want floor-to-ceiling windows, creating the dreamy feeling of merged spaces. Screened porches and Florida rooms further bring the outdoors in, while high ceilings create an open feeling – like the sky!
CONVENIENT OR AWKWARD?
Since you'd probably choose convenience over inconvenience, you'll want to consider the extra perks tailored for waterfront living: an outdoor shower, mudroom and outdoor storage for sandy playthings.
Consider a generator, too. Although insulation and sun orientation can help regulate your home's temperatures, a generator better equips you for slow power restoration in rural areas.
ROOTED OR FLOATING?
Don't forget the out-of-the-box option: living on a houseboat! If you get the itch, you can pull up the anchor and find a new slip. And you can wear a captain's hat, even inside.