A Final Coffee with ... Just Me, by Ray McAllister
| February 13th, 2019
I love working with Boomer, but it's time to move on
---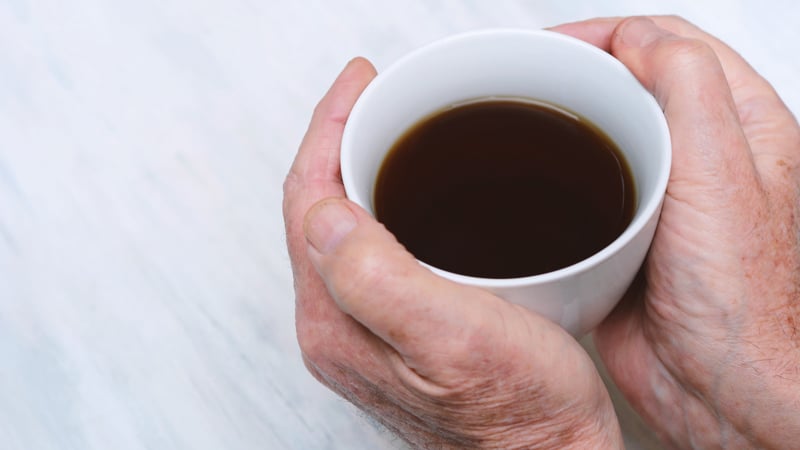 As we enter 2019, this coffee-drinking "Second Act" interview is with … just myself (oh, wow. Fascinating topic, Ray). I'm completing my work here at Boomer, and moving full time – really full time – into writing and publishing books.
This time I mean it.
No, really.
HOW I GOT HERE
Eleven years ago, after decades with the Richmond Times-Dispatch, mostly as a columnist, I left to write books full time.
Sort of.
I soon saw a new magazine on the stands and thought, wow, it would be fun to write a column for that, on the side. I got in touch with publisher Lori Ross … who proposed that I also become editor. Huh? But it seemed to be a part-time job, so, sure, why not. I was able to enlist former newspaper colleagues to write. That first cover featured Betty Booker, Steve Clark, Randy Fitzgerald, Bill Millsaps and me, along with radio man Bill Bevins.
Over the years, we had far more famous faces on the cover, too, thanks to an intrepid group of writers, who interviewed celebs like John Grisham, David Baldacci, Frank Beamer, Cal Ripken, Dr. Oz, Quincy Jones, the rock group KISS and countless others, plus many "Where Are They Now?" stars inside. But the joy of the job was working closely with talented people like Lori, Matt, Briana, Erika, Daniel, Scott, Joyce, Marggie and Hew – and also having a crackerjack sales staff (meaning they were good, not that they sold Cracker Jack).
After eight years, though, it was time to move on from the editor's job. This time I would not only write books but step into publishing other people's books. I was asked to continue writing a Boomer column, though, which I gladly have over the past three years, working with new editor Annie.
HOW DID THINGS GROW THIS MUCH?
But now I find that my own three-year "second act" – or maybe it's a third or fourth act – has become a full-time job.
In the past year-plus, I've been able to publish Boomer columnist Randy Fitzgerald's Flights of Fancy (written with wife Barb), the reissues of Outer Banks classic books on Portsmouth and Ocracoke islands by Ellen Fulcher Cloud and a very successful new 1905 history mystery, The Senator's Son, by Charlotte attorney Charles Oldham. I'm the editor of the twice-yearly journal of the Friends of Portsmouth Island. I've reprinted one of our daughter Lindsay's children's books, Pirates on Friday, and am about to reprint another, The Magic of Topsail Island. And I've hooked up with local newsman-turned actor John Witt, who's recorded the audio version of three of my books and is at work now on The Senator's Son.
I have done at least some writing. When my North Carolina publishing house was merged into another, I was able to get back the rights to three of my island books. That meant I could write – and publish – an updated and enlarged edition of Wrightsville Beach. I'm working on a similar edition of Topsail Island.
THE INEVITABLE SETBACKS
Along the way, I've read numerous manuscripts that just didn't work. (They say everyone has a book inside them. … They don't.) Moreover, the publication of one really fine novel fell through at the last moment – though that may yet come to fruition.
I spent more than six months researching my own book about a legendary Outer Banks artist. Then my source for using the artwork said – wait for it – she did not believe she had the rights (you can see where publishing stolen works would be a problem, right?).
Throw in difficulties moving my mother to Richmond – a common issue among us boomers, right? – along with the wrath of Hurricane Florence, which damaged three of our family's still-unrepaired houses, and … well, all that is life, I guess.
But it all takes up time.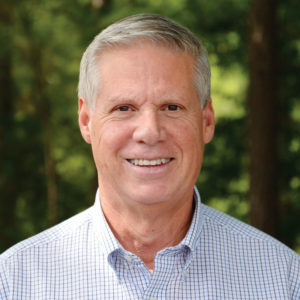 Without Boomer, I'll still be out and about – at bookstore signings (and the Bizarre Bazaar Christmas show in Richmond), posting on Facebook and writing online blogs from time to time. But I need to focus on books.
Actually, I need to focus on doing fewer things … but doing them better (and seriously, how hard can that be?).
And I'll be missing Boomer. And you folks.
A lot.
---
Ray McAllister, former Richmond Times-Dispatch columnist and former Boomer editor, is the writer of six books, including four award winners on the North Carolina coast, and the publisher of several others, including the new nonfiction mystery, The Senator's Son by Charles Oldham. RayMcAllister.com and BeachGlassBooks.com