When a Caregiver Is No Longer Needed
| February 15th, 2021
Grieving and growing into a second career
---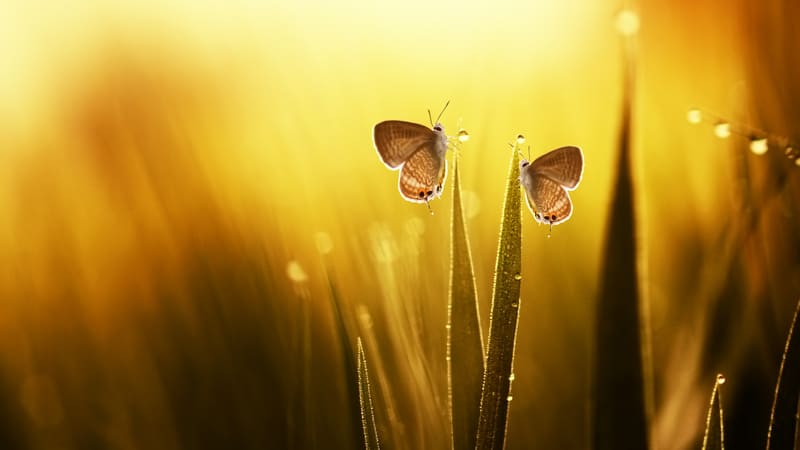 Dad had a rare, incurable disease, Inclusion Body Myositis, that took decades to diagnose and slowly robbed his strength until he could not walk or stand, and at the end, had to be hoisted onto his huge electric wheelchair with a hoyer lift. Mom had Alzheimer's.
Mom died on Memorial Day, 2017, and my brothers and I moved Dad to a nursing facility that could accommodate his increasing need for care. After thirty-seven years serving Presbyterian Church (U.S.A.) congregations, I decided to retire in order to help care for him. Pastoring a congregation while caring for my parents had taken its toll, and I wanted time and flexibility that a full-time job would not afford. I told my parishioners and we scheduled my final Sunday.
Dad loved to come to church; he'd roll in, his open jacket revealing red suspenders underneath, which he had taken to wearing because he could no longer manipulate a belt with his weakening fingers. The last time he attended worship, it was the coldest Sunday in years. Many members of the flock stayed home, not wanting to venture out, but there was Dad, determined to hear me preach, wheel forward to receive communion, and enjoy conversation after church.
Within days of that cold Sunday, Dad passed away from the flu as I sat beside him in the hospital. As we had done for my mother, my brothers and I held his service in my church's sanctuary. There, three weeks later, I preached my last sermon.
Dad was gone and I was retired. Now what?
I was overwhelmed with grief over the loss of both of my parents in less than eight months. My husband went to work each day. I took long walks. Forsythia and daffodils gave the promise of warmer days; the redbud announced the arrival of spring with an explosion of pink blossoms.
I scheduled several trips, visiting Sedona with a friend, skiing with my family. I walked and biked the Camino de Santiago along the coast of Portugal with a religious group from Richmond. But while I love to travel, I knew there was something more for me to do.
A friend gave me The Artist's Way by Julia Cameron, which revealed forgotten memories and longings, sparking my dreams and creativity. I picked up a journal for my reflections as I worked through Cameron's classic text. I retrieved the red suitcase that held the crumpled pages of the stories I had written as a child and the yellowed diary I began at age twelve in which I had scrawled, "When I grow up, I want to be a writer."
A new path
As the leaves turned amber, rust and crimson, I signed up to attend the James River Writers Conference. Unsure of myself and nervous in a crowd of strangers, I wandered to the safety of the book sale table; I discovered Valley Haggard's The Halfway House for Writers and her classes at Life in 10 Minutes. I held my blue pen as the story of my family unfurled upon the page. Then I searched for answers to questions that lingered about our past. What I uncovered led me to begin composing my forthcoming book, Martine: A Memoir of The Disappearance, Mysterious Death and Discovery of My Transgender Sister.
I also discovered a new purpose: a second career as a writer and, after three years, I have returned to serving congregations, assisting them in becoming informed advocates and safe spaces for transgender people and their loved ones.
Now, I am flourishing. Looking back, it was key for me to take time for reflection, linger in nature, and find a community in which to pursue my childhood dream. "We make plans and God laughs," is a paraphrase of Proverbs 19:21. As I opened my heart to the guidance of the Spirit, I was able to accept life's limitations and explore new paths.
---
 Rev. Dr. Brenda Walker
is the author of the forthcoming Martine: A Memoir, which tells of her transformation into a trans ally as she discovers that her oldest sibling, who died in 1982 under mysterious circumstances, was transgender. You can email her at pastorbrendawalker@gmail.com.
---
Be inspired by more second act stories from former Boomer editor Ray McAllister.
Read more contributions from Boomer readers in our From the Reader department.
Have your own childhood memories or other story you would like to share with our baby boomer audience? View our writers' guidelines and e-mail our editor at Annie@BoomerMagazine.com with the subject line "'From Our Readers' inquiry."