Retirement: Taking Charge of an Aging Parent's Finances
| January 19th, 2018
---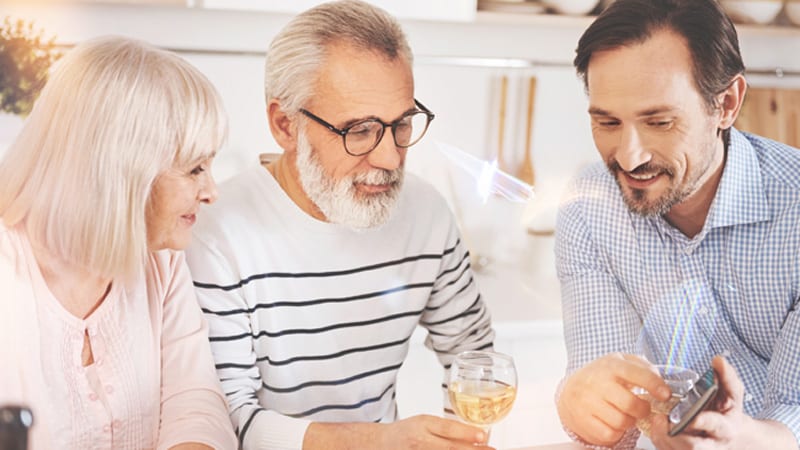 If unpaid bills are piling up at your parents' house, a parent was the victim of fraud, or he or she just no longer wants to deal with bills and taxes, you may be compelled to get directly involved.
"Stepping in is one of the hardest things in the world. It's more than just having a conversation about finances," says Catherine Collinson, president of the Transamerica Center for Retirement Studies. It's a conversation with a loved one about his or her ability to continue to manage finances.
If you haven't been heavily involved in your parents' finances, start by finding out about assets and how they have been spending money. "In some ways, you have to be a detective," says Hyman Darling, president of the National Academy of Elder Law Attorneys.
Review bank and credit card statements for the past six months to learn what bills regularly come in and must be paid, says Matthew Boersen, a certified financial planner with Straight Path Wealth Management in Jenison, Mich., who managed his grandmother's finances for three years. Look for charges for services that may no longer be used and can be canceled.
Investment and bank statements will give you an idea of your parents' assets and income. But check your parents' latest tax return and 1099 forms for any overlooked income sources.
Review insurance policies as well as valuable veterans' or employer benefits that even your parents may not be aware of, says Paul Tramontozzi, a certified financial planner with KBK Wealth Management, in New York City. Tramontozzi stepped in to manage his parents' finances about three years ago after his father, a retired language teacher, was diagnosed with Lewy body dementia and his mother was preoccupied with caregiving. He discovered that his father had paid for years for a workplace insurance policy that provided 1,200 hours a year of home aid – a $30,000 annual benefit.
If your parents are like many others, they've acquired a variety of bank and investment accounts over the decades. Consolidate them to make oversight easier. As Tramontozzi soon found, once you put it together, the investment mix may not make sense. "Ultimately, once you consolidate, there is some type of rebalancing," he says.
Rather than writing multiple checks every month, set up automatic bill payments for your parents. Make sure you maintain good records of income and expenses, such as medical bills that may be tax-deductible. Careful bookkeeping can also help alleviate any sibling concerns about how you're managing your parents' affairs.
---
Eileen Ambrose and Sandra Block are senior editors at Kiplinger's Personal Finance magazine. Send your questions and comments to moneypower@kiplinger.com. And for more on this and similar money topics, visit Kiplinger.com.
(c) 2017 Kiplinger's Personal Finance; Distributed by Tribune Content Agency, LLC.