Spending: What You Should Know About Shopping at Aldi
| September 29th, 2017
---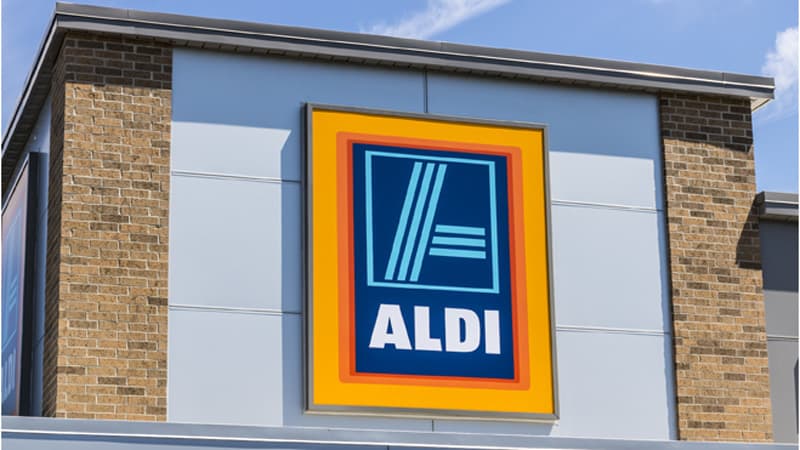 For many shoppers who are serious about spending less on groceries, a trip to discount supermarket Aldi is a weekly ritual. The chain, founded in Germany, credits its rock-bottom prices to low labor and operating costs, a limited selection of mostly inexpensive private brands, and a no-frills store design. Merchandise is often stacked in the aisles and sold straight from the cardboard box it was shipped in.
If there isn't an Aldi near you, don't be surprised if one pops up soon. With nearly 1,500 stores already in 32 states (mostly along the eastern half of the U.S.), the discount grocer recently announced an aggressive growth strategy, which it's projecting will usher in 100 million customers per month to its various locations. The strategy includes dedicating $1.6 billion to remodeling 1,300 of its existing storefronts by 2020, as well as investing $3.4 billion to expand to 2,500 stores nationwide by 2022.
More than 90 percent of the products found at Aldi stores are private brands, including organic and gluten-free brands. The company gets many of its store-brand products from the same food manufacturers that make name-brand products, says Lauren Greutman, founder of frugal living Web site IAmThatLady.com, meaning quality and taste are often comparable.
Aldi carries far fewer products than a typical supermarket – 1,300 items versus 30,000 – so stores are smaller and cheaper to operate, allowing the savings to be passed along to customers. "[Aldi] typically focuses on the most popular product items and package sizes," says Jon Springer, retail editor for Supermarket News magazine. Shoppers can find a small inventory of name-brand products, such as Coca-Cola, Oscar Mayer, Gatorade and Tide, says Liz Ruggles, the company's director of public relations.
Heading to the supermarket for some basics, say a gallon of milk, a dozen Grade A eggs, a loaf of white bread and a jar of peanut butter? Strictly judging by the bottom line, you may want to give Aldi a shot. We priced these four kitchen staples at an Aldi in Northern Virginia, and then compared the everyday, non-sale prices to similarly packaged store brands at three other nearby grocery retailers: Giant, Harris Teeter and Target. Here are the results (from cheapest to most expensive):
— Eggs: Aldi, 39 cents; Harris Teeter, $1.39; Target, $1.49; Giant, $1.99
— Bread: Aldi, 85 cents; Harris Teeter, 97 cents; Giant, 99 cents; Target, $1.64
— Peanut butter: Aldi, $1.49; Target, $1.79; Giant, $2.19; Harris Teeter, $2.29
— Milk: Aldi, $1.49; Target, $2.98; Giant, $3.49; Harris Teeter, $3.59
---
Andrea Browne Taylor is an online editor at Kiplinger's Personal Finance magazine. Send your questions and comments to moneypower@kiplinger.com. And for more on this and similar money topics, visit Kiplinger.com.
(c) 2017 Kiplinger's Personal Finance; Distributed by Tribune Content Agency, LLC.