An Insider's Look at Home Exchange
| September 22nd, 2023
From San Francisco to Sicily and beyond
---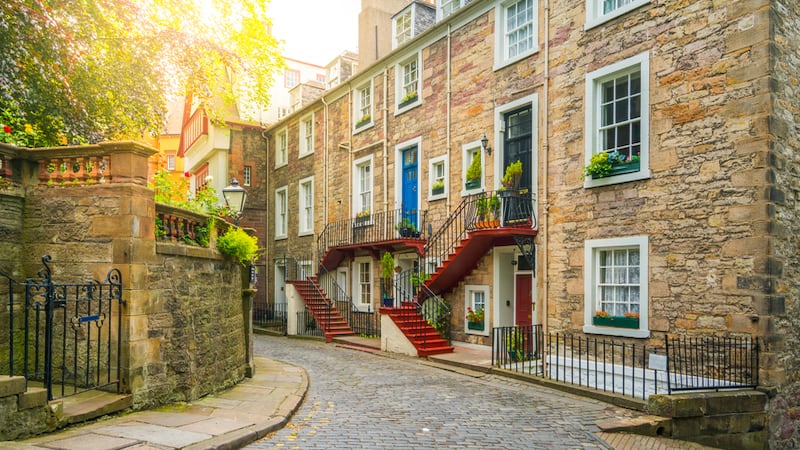 "For us the best way to travel, old, is home exchange," says baby boomer Naomi Marcus. "Fits our rhythm." Marcus shares her experience and insights into the lesser-known travel option.
---
The note was curt, the tone clearly annoyed. It was left on the kitchen counter, for us to find when we came home.
"Though the hob was spotless, the oven was not clean enough for us to use." ("Hob" is British talk for stovetop.)
The note from Margaret Mackenzie, a retired Scottish school teacher, continued in her perfect penmanship, "The bathroom rug was a bit grubby," and, the dagger, "your backyard patio felt more like a workshop/ tool shed than a place to enjoy our coffee."
OUCH! I thought I had removed most of my husband's tools.
It was our first home exchange. We had spent four marvelous weeks in Edinburgh in Margaret's simple comfortable flat in a beautiful flowering neighborhood. We'd hardly used her kitchen; we were always out enjoying the Fringe Festival, the castles, the pubs, and other delights.
A month earlier I'd picked her and her husband up at SF International airport. We took them to dinner and a walk around our hilly charming neighborhood before exchanging keys, WhatsApp addresses, and tips on locks and washing machines and heating. We were clearly different, uh, types, but we weren't to be pals, just house exchange partners.
My husband and I flew off to Scotland the next morning.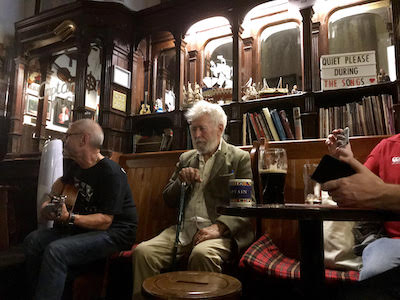 We had a simply "brilliant" time, as they say: the trams, the plays, the scones, the libraries (we were researching my husband's ancestry: his four Scottish grandparents), the poetry of the language. Such a pleasure to come home to a house, good tired from exploring, then have a takeout curry or scrambling eggs with smoked salmon for dinner. Doing laundry, watching the local news. Then on a whim: a train trip to Inverness, or the bus to Glasgow.
For us the best way to travel, old, is home exchange. Fits our rhythm. One base of operations: Our shirts in the closet; our groceries in the refrigerator; our shampoo in the shower. We use Intervac Home Exchange. Membership costs us $115 a year, and, pre-Covid, we were fielding inquiries from all over Europe.
According to the Intervac website, the business
was started in Europe in the early 1950s by a group of teachers with plenty of vacation time looking for economic means to travel internationally. After a few exchanges, they realized that living in each other's homes was great for cultivating international friendships.
An Intervac membership offers you the freedom to explore neighborhoods and lifestyles not available through travel guides. … You may find yourself vacationing in a Danish fishing port on the Baltic Sea, or a ranch in western Canada, a village in rural France or a barge moored in central Amsterdam. If you are flexible you can let serendipity take you to places you never dreamt of!
Simply put: two families agree to live in each other's homes over a specified period, usually simultaneously.
A non-simultaneous home exchange takes place at staggered dates between members: member A comes to member B in summer, member B comes to member A in winter.
No money ever changes hands. Though Margaret Mackenzie was NOT among them, we've made great friendships with other exchange partners; they have greatly enriched our lives and our understanding of their countries. Nothing beats talking Brexit with an Irishman, a Scotsman, and an Italian.
We exchanged our San Francisco home (simultaneously) six times over the last five years: a pre-Covid February in Catania, Sicily; June 2023 in Dublin; August 2019 in Edinburgh; March 2020 in Amsterdam (alas, until Trump closed all U.S. airports and we had to come scurrying home from a light-filled apartment we loved at the intersection of four canals); and December 2022 in Barcelona and in Brooklyn. Twice we have hosted guests in non-simultaneous exchanges: a doctor with her teenage sons (from Vienna) and a retired importer and her husband (from Venice). They stayed with us in our extra rooms, they were mostly out all day, and mostly delightful, and we became friends. We shared our kitchen and even prepared some meals together. Now they await us in their Vienna and Venice homes, whenever our schedules allow us.
It's like we have money in the bank!
Home exchange Q&A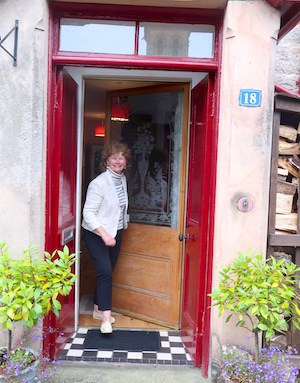 These are the questions I am asked most often by friends and acquaintances:
What do you do about all your stuff?
One Word: Closets. Shove it away, leave your guests some empty drawers and some hangers in your closet.
Where do you put your valuables?
Do you have a lock box? But if you are going to worry about this, then Home Exchange is not for you.
How clean do you have to leave your house?
Well, according to Margaret Mackenzie, I was woefully inadequate in that department, but Fabian McGrath (our Dublin partner) and Peter and Lisa Korteweg (our Amsterdam exchange couple) and Paolo and Adriana Sciccio ( Sicily ) all agreed that life is too short to clean like crazy, and they were fine with my cleanliness standards, with my oven and backyard (though I did buy a new bathroom rug).
With the money saved from hotels or Airbnb's, we took side trips to all sorts of interesting towns and attended stunning concerts, and exhibits, and theatre.
We laughed a lot. Our iPhones told us we averaged eight to nine miles daily meandering, and can I just say: our eyes and hair shone!
We had no deadlines and no agenda.
We met the neighbors in all the cities, and in Dublin we sang in the local pub.
We could easily, daily, communicate with our exchange partners via Whatspp, and if anything came up (nothing did) we could have solved it.
I recommend a trusted neighbor to be on call (thank you, Danny and Liz), in case your guests get locked out, or the lights go out, or a mentally ill homeless person camps in the driveway (it IS San Francisco).
None of those things have ever happened.
We are home now, gratefully. And we are off to Portugal in December because, why the hell not.
---
Naomi Marcus was raised on the Big Sur Coast and attended UC Santa Cruz, majoring in Russian. She got her graduate degree in Journalism at Columbia University and will soon attend her 40th reunion. She worked in the USSR as a tour guide and interpreter in the hopeful 1980s. She came back to California, married, and worked as a social worker with immigrants and refugees, and her last job was as a vocational counselor with the severely mentally ill, at UC San Francisco's dept of psychiatry. She has written for the SF Chronicle, Mother Jones, American Photographer, and many other publications.
Also from Naomi Marcus: Post-Covid Travel While Old – Totally Worth It?