Ask Kim: How Much Are Those Old Baseball Cards Worth?
| March 29th, 2018
---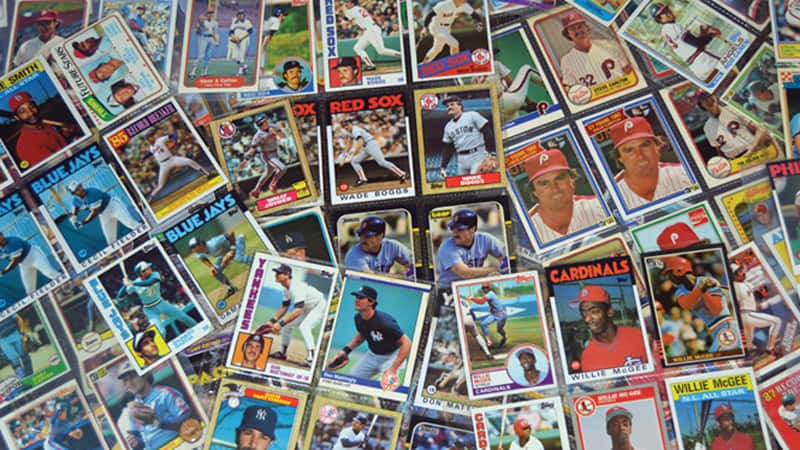 Q: I was going through my old baseball card collection and wanted to give some of the more valuable cards to my nephew as a gift. What's been happening to the value of baseball cards, and which types tend to be worth the most now?
A: The value of many baseball cards, especially from the 1980s and 1990s, plummeted over the past decade as the market was flooded with too many cards. But some cards have been increasing in value, such as Hall of Famers' rookie cards prior to 1970, says Michael Osacky, president of Baseball in the Attic. A 1952 Topps Mickey Mantle rookie card in near-mint condition sold for $89,626 in August 2016, and a similar card commanded a price of $114,000 about a year later. A 1955 Topps Roberto Clemente rookie card in near-perfect condition fetched $5,959 in September 2017, while a comparable card sold a couple months later for $7,200.
Prices have jumped recently because wealthy Asian investors have been buying up collectible cards and pushing up the prices, says Osacky, who has been in the card business for more than 20 years. He recently traveled to Hong Kong and Singapore to help collectors find rare cards.
Most cards are worth a lot less, though. A Hank Aaron card from the 1970s may be worth only $20 to $25. And the price of any card can vary a lot based on its condition. To get top dollar, you'll need a high score from a grading company, which assigns a value from 1 to 10 (with 10 being perfect condition). Several companies grade baseball cards; Osacky recommends SGC Card.
Other potentially valuable items are autographed baseball and basketball cards that were inserted in packs of cards during the 1990s and 2000s. Famous baseball and basketball players, such as Kobe Bryant, signed just a handful of cards that were randomly placed into packs. "Some of those autographed cards can sell for a few thousand dollars," says Osacky.
It's important to have a signature authenticated, whether it's on a card or, say, a baseball because fakes are plentiful. And beware phony authentication documents. Osacky recommends Beckett Authentication.
Before you buy any autographed items, learn the basic characteristics of the athlete's signature and the legitimate authentication documents. Some sellers will give you a 30-day money-back guarantee so you can get the autograph authenticated yourself.
What isn't valuable? Most cards from the 1980s and 1990s. "They were so mass-produced, and there were so many card manufacturers," Osacky says. Also, the introduction of eBay has made it so much easier to track down missing cards to make full sets that these, too, have become less rare and less valuable.
Full cases of football, basketball or baseball cards from the 1980s and 1990s may have some value, however. Some may even be worth tens of thousands of dollars for an entire unopened case with multiple boxes of cards that are sealed and in their wrapping cases. A 1986 Fleer Basketball Wax Box with 36 unopened packs sold for $50,190 in November 2016, and a similar case sold for $77,000 in July 2017 (this collection is particularly valuable because it includes Michael Jordan's rookie card).
Osacky says cards that have little value are not necessarily worthless. He donates such cards to his local children's hospital so young patients can play with them. "At least it will bring joy to people," he says.
---
Kimberly Lankford is a contributing editor to Kiplinger's Personal Finance magazine.
Send your questions and comments to moneypower@kiplinger.com.