Glimmering Snapshots of History and Revival
| September 25th, 2017
A Dawn of New Beginnings in Belgrade, Serbia
---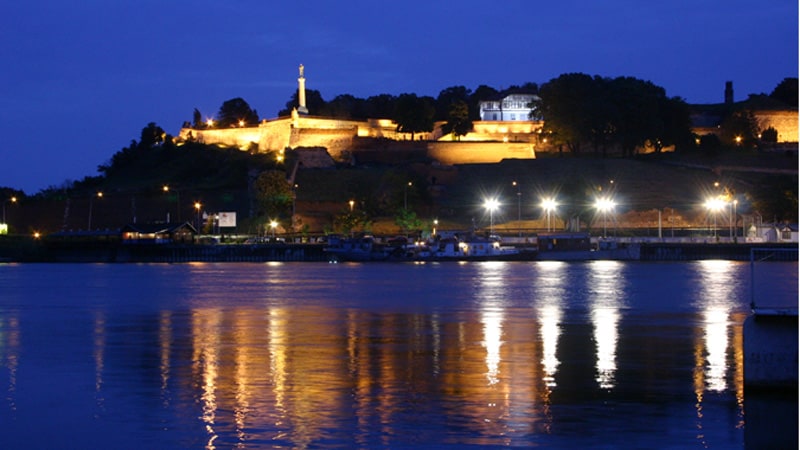 I'm meandering along the Belgrade waterfront in Serbia, by the confluence of the Danube and Sava rivers. It's hard to imagine that little more than 20 years ago, the broader region was besieged by civil war. Now, as I view the sun over city spires, I'm witnessing a new dawn rising over the capital city of Serbia.
The country, which was part of the former Yugoslavia until its breakup in the '90s, experienced dark years in that decade. But Serbia has a 1,300-year history during which it was long allied with the West. It would be a shame, a local historian tells me, for Serbia to be remembered for just 10 years. "You must look forward," I am told, "if you are to move forward." And so I take my steps toward exploring the history and culture of the storied city of Belgrade.
Nowhere in Belgrade is the future moving forward more than along the Sava River, where a new city within a city is rising, marked by luxury condominium developments; five-star hotels such as the St. Regis, slated to open in 2019; glistening office towers; and restaurants. Many visitors beat me to the punch in discovering the energy of this burgeoning area. As I dine in a waterfront restaurant, the cast of Game of Thrones is at the adjoining table celebrating a film wrap. Around the corner in the streets, unrelated to them, I stumble upon a '30s-era Moulin Rouge movie set – a remake of Papillon, which starred Steve McQueen in its previous version.
CROSSROADS BETWEEN EAST AND WEST
Perhaps among the draws for filmmakers is the city's juxtaposition of styles: part grittiness, part charm with cobblestone streets and Baroque buildings, part austere Socialist influence. The architecture of Belgrade, in fact, evaded destruction during the years of conflict, and there are few signs of those turbulent times. I admire the exquisite facades of Hotel Moskva (Moscow), the National Museum and the Yugoslav Film Archive, among others.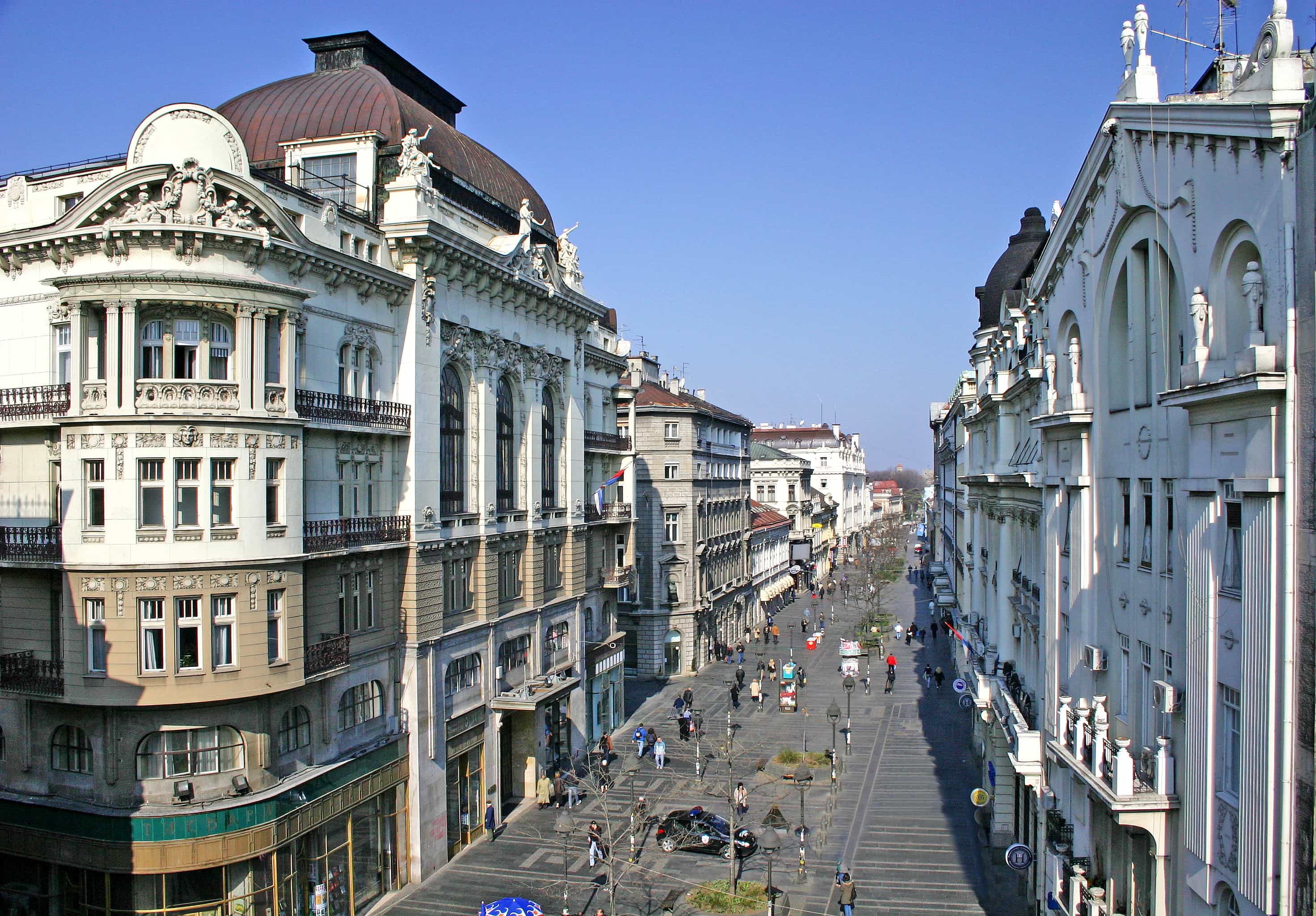 Many of these prime sights revolve around Belgrade's nexus, Republic Square, where upscale boutiques and outdoor cafés abound. The main pedestrian-friendly promenade, Knez-Mihailova Street, leads from Republic Square to Belgrade Fortress. Serbia never lacked for enemies, given its position at a crossroads between East and West, especially Ottoman threats. Now, fortress grounds are popular for strolls and stunning views over the city and Sava River. On-site also is the fascinating Military Museum, opened in 1904 by King Peter I, with exhibits dating from 1000 B.C. up to more contemporary times and including one of the best-preserved Enigma coding machines, captured from the Nazis.
LARGER-THAN-LIFE TITO
Belgrade's contemporary history heavily features Marshal Tito, who presided over Yugoslavia for 35 years and managed to keep the six regions of the former Yugoslavia together – Bosnia, Croatia, Macedonia, Montenegro, Serbia and Slovenia. He left no successor, however, and after his death in 1980, Yugoslavia was left with six leaders each vying "to be more equal than the next," a local guide tells me.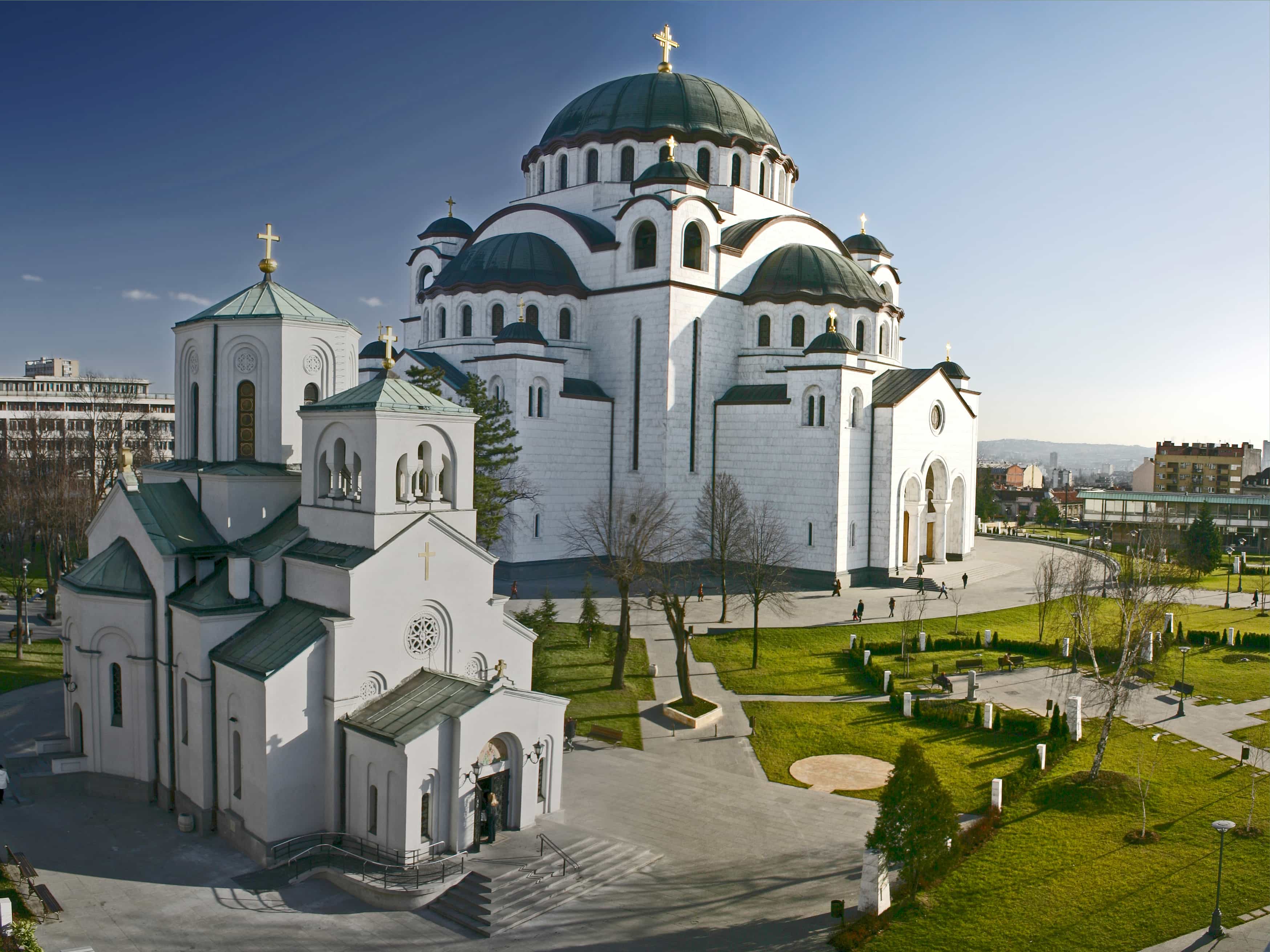 Or at least, that is the rudimentary description I'm given of the regional imbalance that contributed to the ensuing civil war. Tito today remains widely admired among Serbians for standing up to Stalin, rejecting Soviet oppression and keeping his country on a track of its own choosing. He was also a close American ally with U.S. leaders befriending Tito to keep him from "going to the other side" in the Cold War. (U.S. military aid of $780 million didn't hurt that case.)
A visit to Belgrade's beautiful royal palace, once home to kings, bears the imprint of Tito. He was a film lover, and there is a cinema room where he watched a movie daily. I sit for a fleeting moment in his chair and imagine the world during his times. Nearby also is Tito's memorial, a must-see for its enormous gallery of gifts he received from world leaders, including a miniature Yugoslavian flag flown on the moon by the Apollo 11 crew, presented to Tito by President Nixon.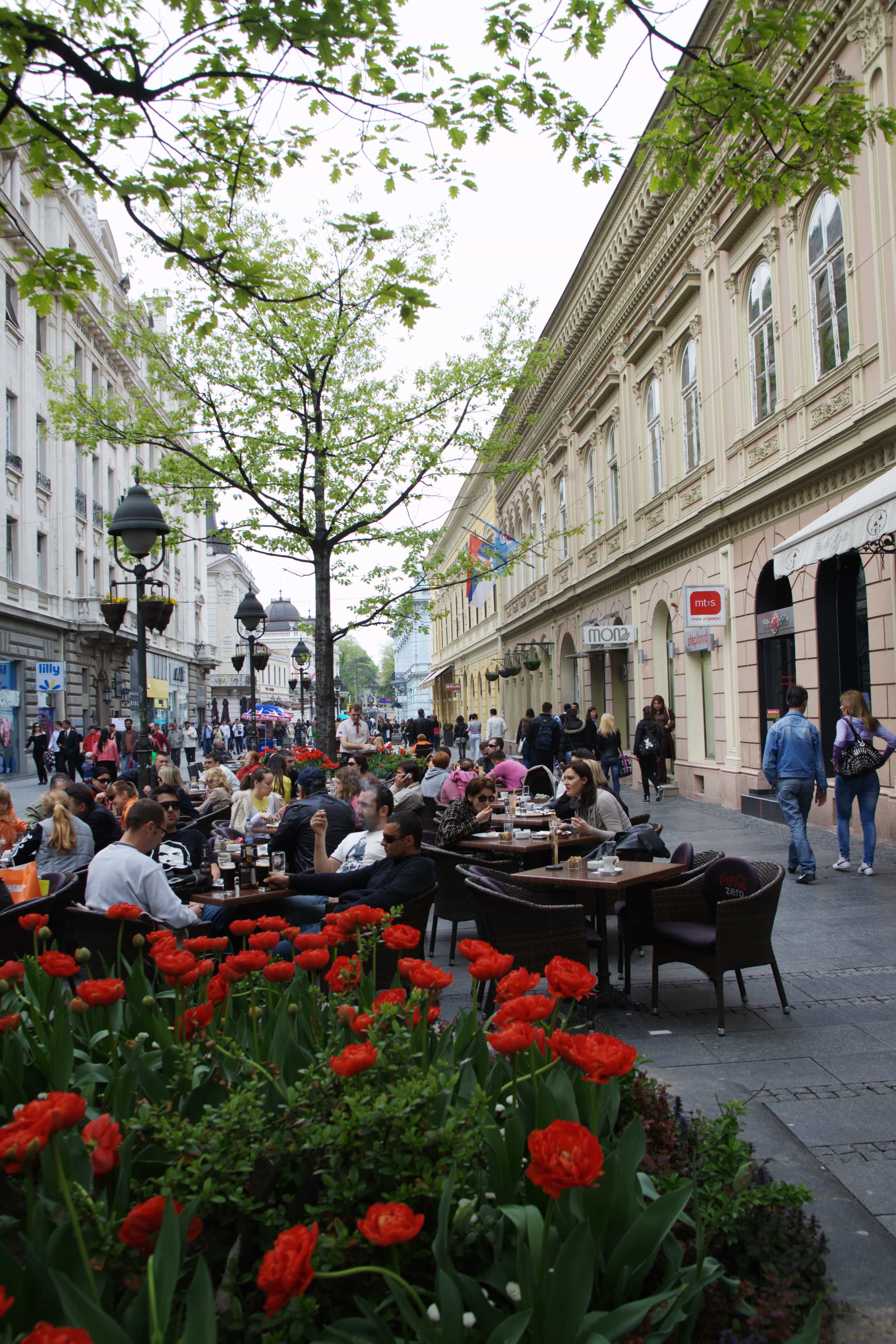 BOHEMIAN BELGRADE
When I've had my fill of historic sites, I head to the Bohemian street Skadarlija where the sound of folk music streams from café windows. Traditional Serbian meals within are fit for kings with bountiful plates such as skewered veal, chicken and bacon-wrapped filet mignon. I relish charcuterie spreads that include smoked meats, sheep's milk cheese, and spicy butter spreads. Serbian wines are also quite good, compliments of the Danube, which reflects on to surrounding vineyards.
I make a diversion to Serbia's second largest city, Novi Sad, two hours from Belgrade. There, pretty boulevards are flanked by outdoor cafés with a beautiful central plaza. Overlooking the city along the Danube towers a 17th-century citadel, one of the largest in Europe, complete with miles of underground tunnels once used to hide the crown jewels. An ancient monastery and church sit nearby, important testaments to Serbia's predominantly Christian Orthodox population.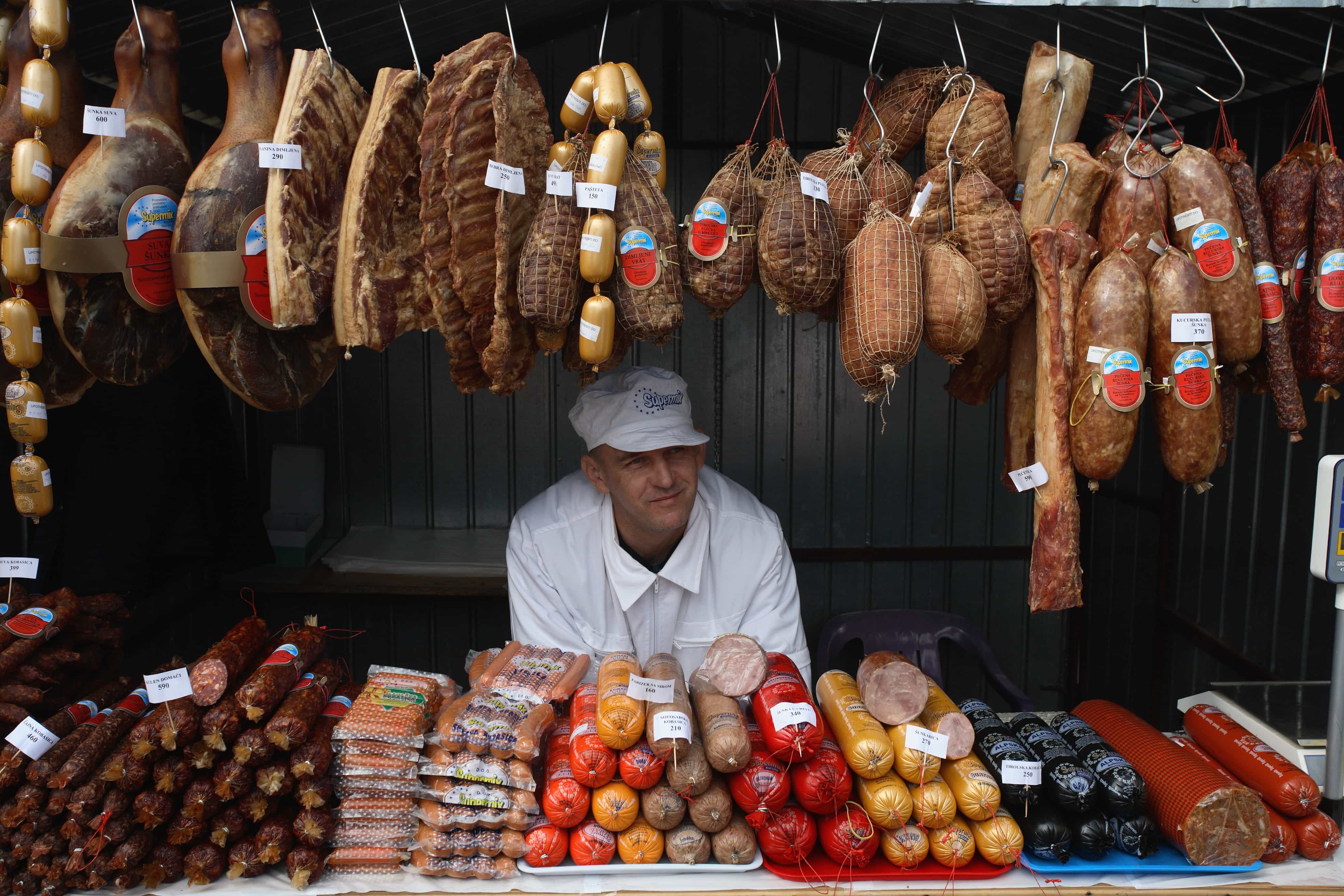 I wrap up my Serbia visit back in Belgrade at the Nikola Tesla Museum, featuring some of the inventor's advances that turned electronics on its head. Though Tesla spent most of his life in the U.S., he never forgot his Serbian origins and left his belongings to the city of Belgrade. His actions remind me of a phrase, "Look back but don't stare." In some ways those words capture the soul of Belgrade today – a city that gives due deference to its past but seeks to move forward, ready for new dawns.
TRAVEL FACTS
How to Get There
Air Serbia is the national airline, affiliated with luxury Etihad Airlines, and offers nonstop flights from JFK to Belgrade. AirSerbia.com
Where to Stay
Metropol Palace Hotel – A luxury hotel in central Belgrade overlooking a beautiful park and featuring a pool and spa. Rooms start at US$125. MetropolPalace.com
Envoy Hotel – A contemporary luxury boutique hotel centrally located near Republic Square. Rooms start at $125 including breakfast. Envoy-Hotel.com
For more on Serbia, visit Serbia.travel
---
Anne Kazel-Wilcox is a travel writer and nonfiction author who co-authored the book West Point '41: The Class That Went to War and Shaped America, in conjunction with seven U.S. generals.