Building on Tradition: Kelleher, Siewers, and R.C. Goodwyn & Sons
| June 24th, 2019
Families serving Richmonders through the years
---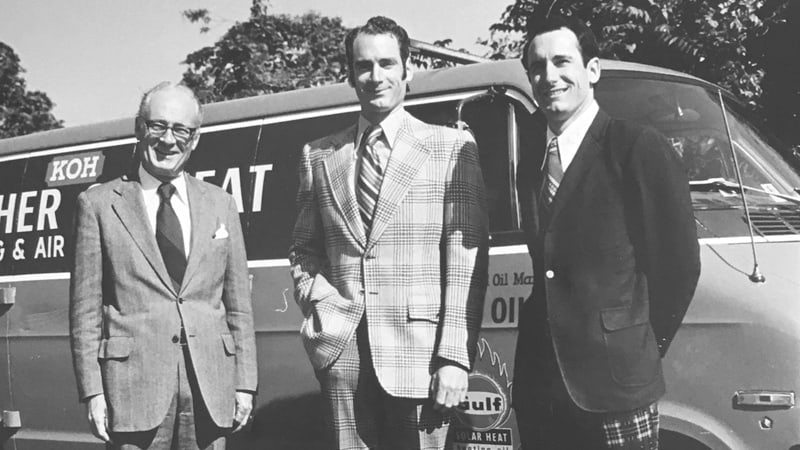 Kelleher HVAC wasn't quite a year old when the calendar flipped to 1969.
At the time, the company distributed Gulf residential heating oil. "That is where our orange, blue and white stripes came from. Gulf gave us the paint so we painted our trucks their colors and have continued to do so," says Joe Kelleher, who co-founded the company in 1968 with his parents. "Orange and blue have become our logo and our brand."
Kelleher's parents bought one Ford tank wagon at the start of the business. "The three of us started in one room on the side of a building on the Boulevard with two desks, two chairs and two telephones," Kelleher says. "We put a full-page ad in the Richmond Times-Dispatch, and the phones started ringing and haven't stopped."
By 1969 the company had an influx of new customers and wanted to make sure that winter deliveries of oil would be made on time. "We had to make sure customers had heat," Kelleher says.
Many of the company's customers are long-term clients. "I think the character of Richmond customers is defined by loyalty," Kelleher says. "If you serve them right and serve their best interest, they would do anything for you. That is the reason we are here."
The company has built its reputation on top-level service, he adds. "We take care of our customer's problems and they are so thankful. They appreciate the service and being treated fairly. That all speaks to the loyalty of our customers."
Today the company operates as a heating and air conditioning contractor with 35 trucks in its fleet and 38 employees. "We are a Trane dealer and we have to keep up with what they manufacture," Kelleher says.
Running a family business can be challenging at times, and to ward off conflict the company has been participating in the VCU Family Business Forum. "We are charter members," Kelleher says. "All of our family and senior officers attend their meetings. We have come to realize the issues families have and recognize them through family meetings and shareholders and board of directors meetings."
He and his family have been able to manage problems that occur in family businesses such as bringing the next generation into the company. "Their expectations might take on a different paradigm," Kelleher says. "It's about figuring out what the expectations are so you can accommodate or discourage them."
OTHER BUSINESSES SHARING DNA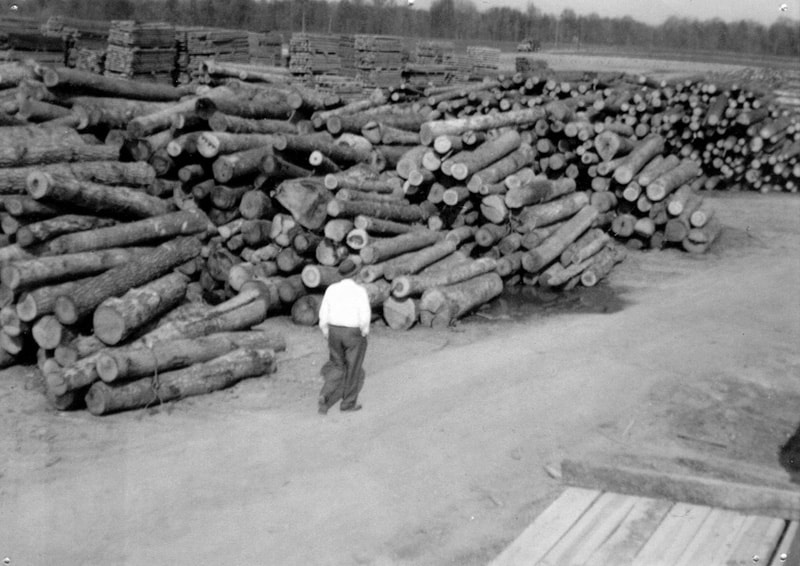 Richmond has a number of companies that have been in operation since 1969 or before. Luck Stone, the nation's largest family-owned and -operated producer of crushed stone, sand and gravel, got its start more than 94 years ago. Pleasants Hardware has been serving the area for over 100 years, and Caravati's has been helping families with all aspects of old-house restoration, remodeling and repair since 1939.
R.C. Goodwyn & Sons in Powhatan, the full-service building supply company, was founded in 1918, incorporated in 1932. "We are really builder focused. We help them with every aspect they need for building a house," says fourth generation co-owner Matthew Goodwyn.
In 1969 the company served as a sawmill. "Back in those days our shop built stairways and made wooden columns," Michael Goodwyn says. "We used to sell shavings, too."
Goodwyn's father, Michael, current president of the firm, was a sophomore in high school in 1969. His father, N.B. (Tootie) Goodwyn, was president. "I would come over to work after school, and I worked summers," Michael Goodwyn says. "We had a sawmill where we cut logs, and we also had a plane mill where we planed lumber."
Over time competition grew and larger mills were producing "a lot more material," he says. "We quit being a sawmill in the 1980s. People could buy lumber planed and dressed cheaper than we could manufacture it."
The company changed drastically afterward. "We streamlined our business and got more diversified," Michael Goodwyn says. "We started doing other things. We started buying lumber and millwork."
Realizing the need to diversify, Tootie Goodwyn asked Michael to begin working as a salesman on the road. "I didn't know anything about selling," he says. "I went riding with another salesman and got to know some of the contractors."
He's learned over the years that you have to keep communication lines open when running a family business. "If you don't have good communication, it won't work," he says. "We get together for a meeting every Tuesday so we can get our ideas out."
SUCCESSION AND RESPONSIVENESS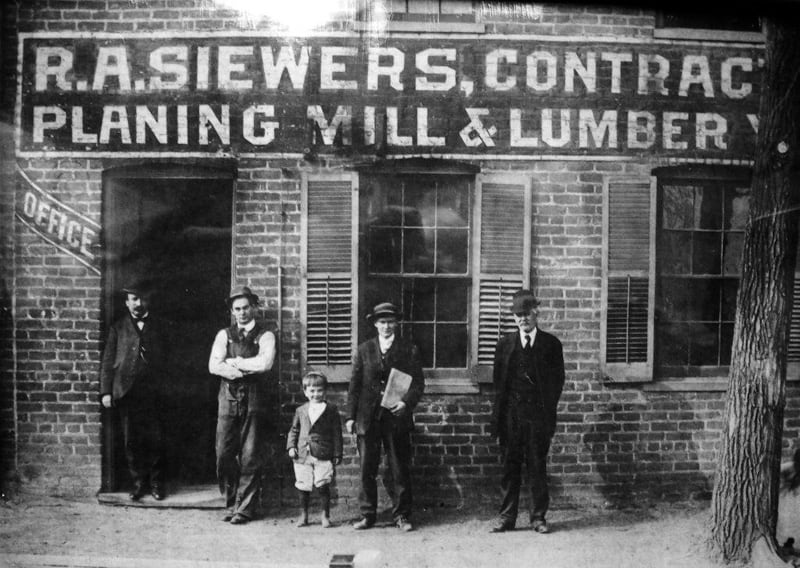 John C. Siewers II, chairman emeritus of Siewers Lumber & Millwork, feels blessed to have his son and his brother's three sons and son-in-law come into the business. "I look at the competition we had and companies in the business in the late 1960s, and most of them are not here anymore," he says. "They didn't have the succession plan we had. That has been the thing that has helped us. We've had the third generation go to the fourth generation and now fifth generation as well. What you need is younger people coming up and really working for you."
The company, founded in 1884, is a full-service lumber firm, specializing in molding, trim and custom millwork. The company carries specialty hardwoods such as mahogany and teak. It also sells doors, windows and kitchen cabinets.
In 1969 it was located at Belvidere and Canal streets, where it had two lumberyards and a mill. "Back then we milled all of our moldings and finish boards," says Siewers. "Today we buy about half of our moldings but all of our boards come in dressed versus in the rough."
The company faced one of its biggest challenges in 1969: condemnation by the Richmond Metropolitan Transportation Authority. "When they brought in the Downtown Expressway, they condemned our lumberyards and we were eventually forced to move," Siewers says. "Talk about having pressure on you."
The company moved to its current location near The Diamond in 1973. "At the time they thought this move was the end of the company," says vice president Michael Siewers. "But this location has turned out well."
---
Award-winning writer Joan Tupponce writes about a variety of subjects, from celebrity profiles to business.