Bunches of Beaches
| March 2nd, 2018
7 favorite destinations – near and far – for a sea of pursuits
---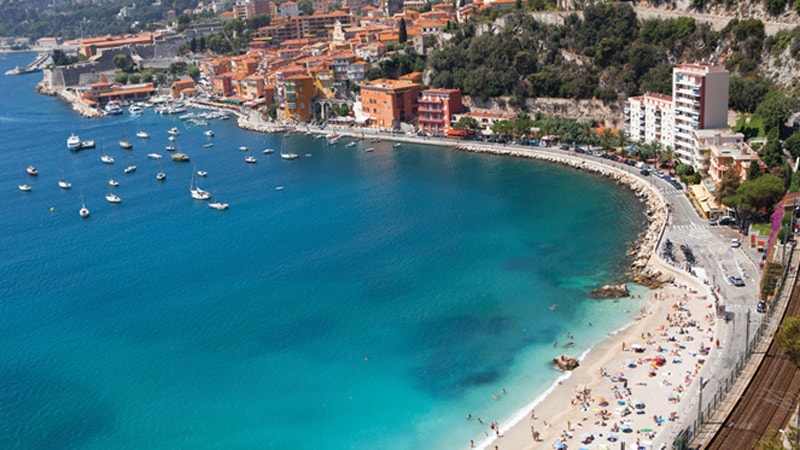 The ocean is in me. It runs through my veins. Even when I am far from the shore, I hear the rhythm of the waves, see the gulls gliding overhead and taste the salty breeze – embedded memories that are part of who I am.
My love of the sea began when my dad took me sailing. He was always happiest on the water, and I think of him now when my husband and I go out in our little sailboat. Sailing connects me to my father – and to the sea.
I grew to love the ocean even more when my family lived on a wisp of a beach called Sandbridge, south of Virginia Beach, where sea oats waved in the wind among tall dunes. I remember walking on the beach during my turbulent adolescence, seeking answers to life's questions but finding only shells, small colorful bits whose ancient secrets lay buried in the sand.
Fast forward a few decades and my love affair with the ocean – with all bodies of water – continues. Lakes, streams, bays, waterfalls, rivers: each has its own pulsing current, inviting us to dip in our toes. But the ocean's edge is where I feel most at home. Maybe because the sea is such a mystery, and unknown dreams lurk on the distant horizon.
Whenever I travel, I seek out beaches and relive my youth as I walk along the shore, still pondering life's questions.
Here are a few I know and love, along with recommended places to stay. (Rates are per night unless otherwise noted and are subject to change.)
Best Gulf Beach: Rosemary Beach, Florida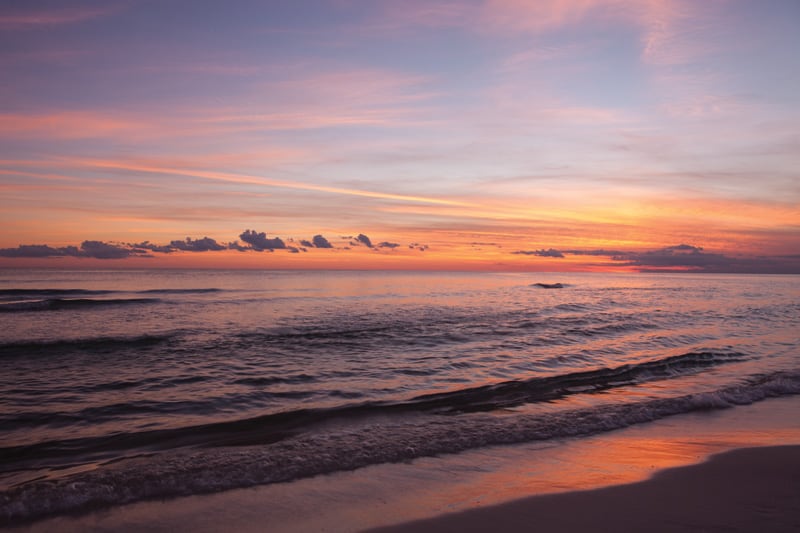 Known for fine, powdery sand – like sugar – Florida's Gulf beaches regularly receive "Best Beach" accolades and awards. The Panhandle's beaches are especially fine, and I like Rosemary Beach best. This planned community has a small-town feel but a luxury vibe. Rental properties range from carriage homes to multifamily properties, many with beach views and all luxuriously appointed.
Recommended: The Pearl, a Boutique Hotel, from $250; ThePearlRB.com
Favorite Tropical Beach: St. George, Grenada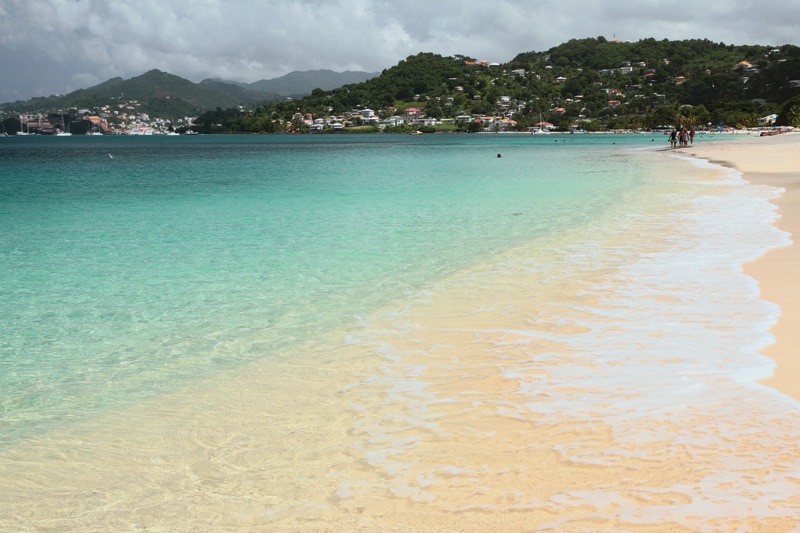 Grand Anse Beach, a brilliant white crescent on Grenada's southwest coast, stretches for three miles, bordered by the sapphire-blue Caribbean Sea. This remote tropical island offers a laid-back vibe and spectacular nature – think waterfalls and jungles – but the beach is my favorite, especially at sunset when the sun dips down in a tangerine sky. Don't miss their famous rum punch, perfect for sipping as you stroll along the shore.
Recommended: Splurge at one of the island's most luxurious lodgings, Spice Island Beach Resort, from $1,145 all-inclusive; SpiceIslandBeachResort.com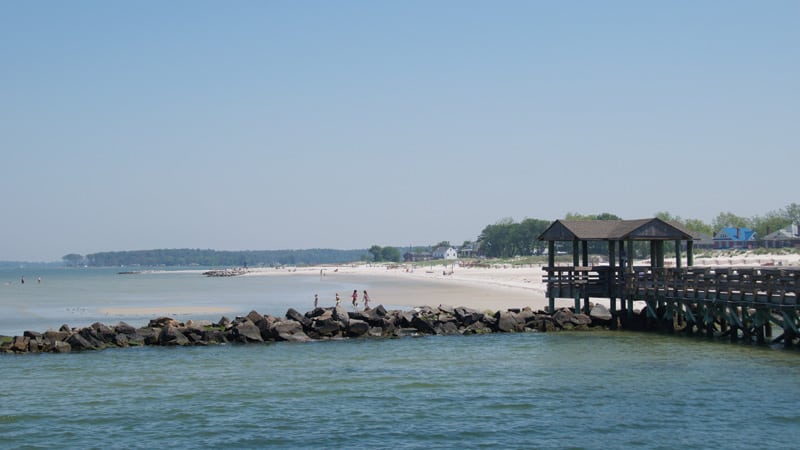 Favorite Family Beach: Cape Charles, Virginia
Peaceful Cape Charles on the Eastern Shore feels like it's stuck in the 20th century, and that's what makes the town so charming. Its west-facing beach borders the Chesapeake Bay and offers perfect tiny waves and shallow water for children to play in. Plan to bring a picnic supper and watch the sun set languidly in the western sky. Best part? Parking is free!
Recommended: Hotel Cape Charles, from $165; HotelCapeCharles.com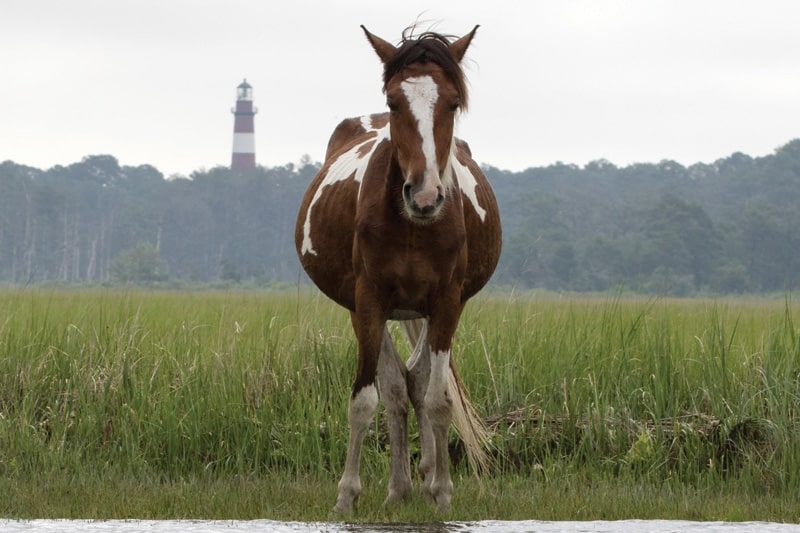 Favorite Beach for Nature Lovers: Chincoteague, Virginia
Cute little Chincoteague, also on the Eastern Shore, is the ideal base to explore one of Virginia's most pristine beaches: Assateague Island National Seashore. This barrier island straddles the Maryland line and offers visitors a glimpse of nature in its purest form. Besides wide, sandy beaches, hiking trails penetrate deep into maritime forests, through salt marshes and along coastal bays. If you're lucky, you'll see wild ponies grazing in the marshlands.
Recommended: Marina Bay Hotel & Suites, from $93; staymarinabay.com
Favorite Mediterranean Beach: Nice, France
Exotic, international, stunning – these adjectives don't begin to do justice to this palm-tree-fringed city in the south of France. Its pebble beach faces south and curves around the Bay of Angels. A wide boardwalk parallels the shore, where elegant French families amble alongside bikini-clad babes. The Old Town is close by, and the Cours Saleya Market is a must-visit. Try the pissaladière, a pizza of sorts with olives, onions and anchovies.
Recommended: Le Negresco Hotel, from $159; Hotel-Negresco-Nice.com/en/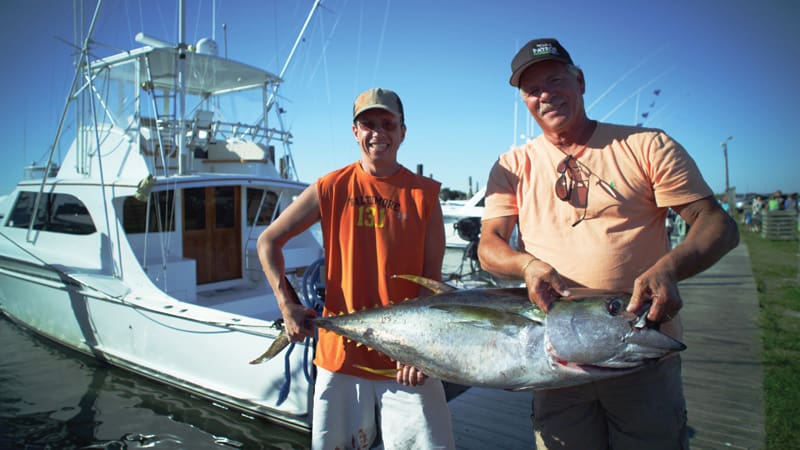 Favorite Fishing Beach: Cape Hatteras, North Carolina
Every chance she gets, my friend Jeri, an avid fisherwoman, heads to her favorite spot to cast for fish – The Point in Buxton on Hatteras Island. She says the Outer Banks' proximity to the Gulf Stream means it's a treasure trove of tasty fish – puppy drum, croaker, bluefish and striper. "I love the small village feeling in Buxton," says Jeri. "Sun, surf and fishing – what more could you want?"
Recommended: Rent a beach or sound-front house in the off-season for as little as $525 a week; hatterasrealty.com
Favorite All-Around Beach: Virginia Beach, Virginia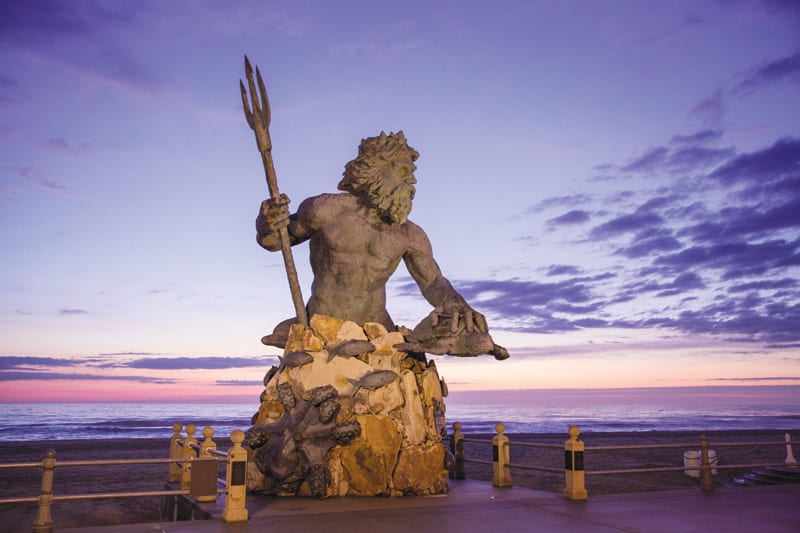 Even though there are fewer sand dunes and sea oats to be found, I still love Sandbridge. Its peaceful vibe and mellow beaches are perfectly suited for families and couples. If you're seeking excitement, stay in the bustling resort area where restaurants and activities abound. My favorite stretch of sand is the resort area's North End from 45th-88th streets. The beaches are wide and less crowded, and it just feels cozy. Street parking at the North End is free, but get there early.
Recommended: Historic Cavalier Hotel, scheduled to open in February 2018 after a complete renovation, from $269; CavalierHotel.com
---
Peggy Sijswerda, MFA, writes about travel, wellness and gastronomy. She's currently planning a trip to Chile for the spring.
---
STAY LOCAL
Beaches along the James River
By Boomer staff
Once spring returns to Virginia, you won't have to go far to enjoy the water. Numerous spots in the James River Park system offer water access for splashing in shallow pools and sunning on the boulders, like Huguenot Flatwater, Pony Pasture and Belle Isle. Learn the ins and outs at JamesRiverPark.org.