OBX Lighthouses: Cape Lookout
| June 4th, 2014
A lighthouse located in one of the OBX's most pristine locations
---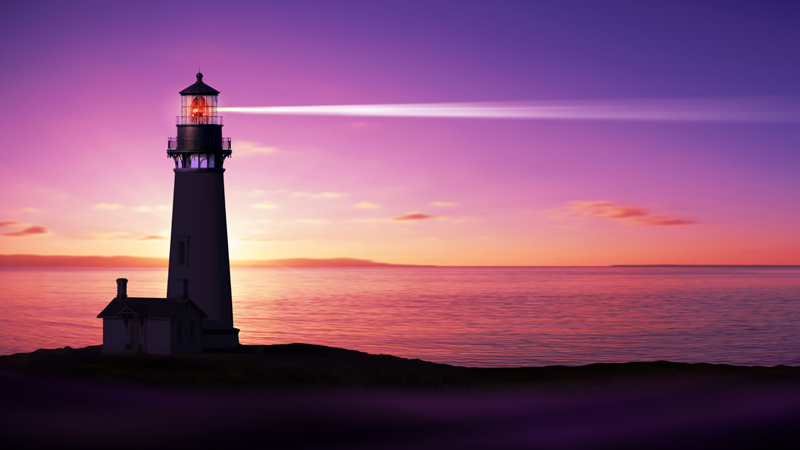 The Cape Lookout lighthouse, with its distinctive black-and-white diamond pattern, sometimes suffers from an identity crisis.
Many locals, in fact, consider it "not an Outer Banks lighthouse." But Cape Lookout, the second "point" on North Carolina's coastline, below Cape Hatteras, is indeed at the southern end of the OBX. Moreover, Karen Duggan of the National Park Service assures us that Cape Lookout is indeed an Outer Banks lighthouse.
Tucked away on Core Banks, this 1859 lighthouse sits in one the most pristine locations of any lighthouse. When you're standing atop the 169-foot tower, staring out at the pure unspoiled beaches and the never-ending horizon, you really do feel like you can see forever.
This is also one of the few lighthouses you have to take a ferry to reach. There are two options: a passenger ferry or a vehicle ferry.
The vehicle ferry drops you off about 10 miles from the lighthouse. You then have to use your own four-wheel drive, beach driving experience and permit to reach the lighthouse.
If you don't feel that beach driving is right for you, the passenger-only ferry is your best option. It drops you off at the base of the lighthouse and returns you the same way.
One reviewer on TripAdvisor said it best: "Spent a fantastic day at Cape Lookout Lighthouse. Very relaxing walking the uncrowded pristine beach looking for seashells. Make sure you watch for the wild horses on the nearby island."
However you get there, it will be a trip to remember. Don't forget to bring what you need, however. This site has bathrooms but no restaurants or concession stands. Fortunately, it's great for a picnic. It's also one of the best places to see wild horses, take pictures, go shelling – and make memories.
For information on climbing Cape Lookout Lighthouse, visit here.