From "Sun City" to "One Perfect Package"
| September 17th, 2018
Changes in 55+ communities over the years
---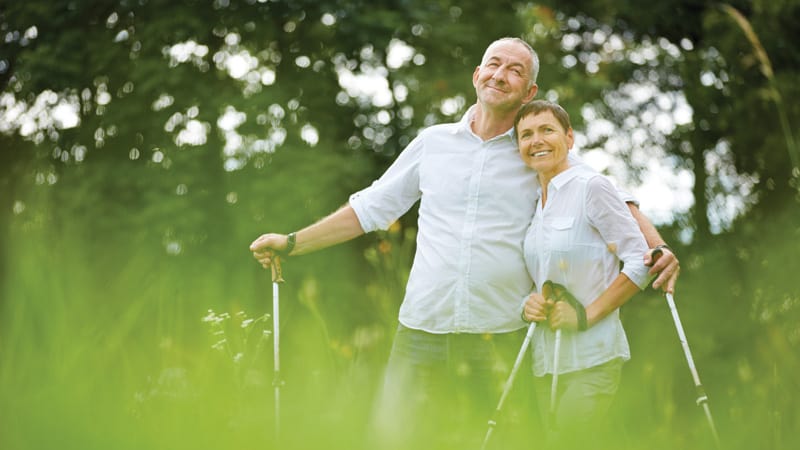 "Please, Nana, can I stay here with you instead of going to Disney World?"
What could possibly have elicited that response from a 10-year-old visitor to The Villages, a 55+ active lifestyle community in central Florida?
It could be because the days of the stereotypical grandma sitting on the front porch rocking the hours away are long gone. Or perhaps it is because today's active adult communities have something for everyone, including the youngsters.
When the first 55+ community opened in Sun City, Arizona, in January 1960, it was considered a very radical project. The suggestion that you would leave behind your current life, move to a vacation environment, buy a trendy new house and surround yourself with activity and like-minded people was unheard of a few decades ago. However, that was what the developers of the new planned community were suggesting an aging adult should do.
Naysayers said it would fail, but that first community proved to be a rousing success. Soon, other active adult communities popped up around the country. It quickly became evident that the majority of retirees and empty-nesters weren't content with waiting patiently for the grim reaper to appear. They wanted more. This new concept of retirement was an enticing alternative, offering seniors, whose lifespans were getting longer, a way to remain active as they aged. It allowed them to make new friends and socialize their way out of isolation.
The original retirement village of Sun City boasted five home models, a recreation center, a golf course and a shopping center, with a few more amenities added over the years. Then along came baby boomers, and the concept took on a new dynamic.
Once again, the wave of change this generation brought to America and the world is redefining traditional expectations. Boomers began reaching retirement age this decade, and they have even higher expectations for their golden years than their parents and grandparents.
Deborah Blake has helped create homes and communities for the 55-plus consumer for nearly three decades. She advises developers, "[A] community is a place to thrive and a place to live the life you dream about – even if you are still working." And developers seem to agree.
HOME DESIGN
To ensure that residents can more easily age in place, developers are building homes using universal design concepts – think one-story living, seamless thresholds, lower light switches and countertops, and wider doorways. These minor modifications make a huge difference if the resident loses mobility.
For retirees eager to use newfound free time for entertaining, many homes include generous hospitality spaces and an extra bedroom for welcoming guests.
And for environmentally conscious seniors, developers have incorporated green features into their homes.
STAYING ACTIVE
A whole new spectrum of offerings has surfaced to please these Boomer trendsetters, from resort-like to practical: farmers markets, community gardens and other natural areas, walking and biking trails, pet-focused amenities, fitness and wellness centers, shopping, retro-style movie theaters, live entertainment, community gathering areas, an active social director, lifelong learning centers, a variety of dining options, golf cart accessibility and more.
For residents' convenience, communities are being located near shopping, entertainment, doctors, hospitals and opportunities for volunteering and part-time work – either walkable or with shuttle service and public transportation readily available.
And so that retirees have time to take advantage of these new opportunities, developers are offering low-maintenance living, including lawn and home care.
ENGAGING THE GRANDKIDS!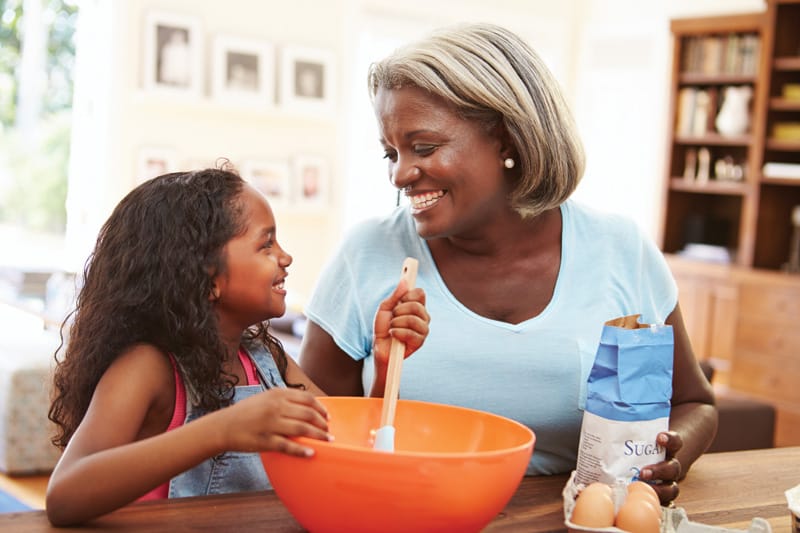 One of the first questions prospective homebuyers in an age-restricted community have is, "Are grandchildren allowed to visit?"
Blake advises developers to emphasize "amenities and programming that prompt their grandchildren to want to spend time with their grandparents."
Some communities offer ongoing activities and day camps for kids ranging from toddlers to teens with grandparents participating in the fun. The opportunity for intergenerational bonding is all but guaranteed, prompting kids to say, "Please, Nana, can I stay here with you instead?"
THE FUTURE
According to Texas-based Belmont Village Senior Living founder and CEO Patricia Will, there is a growing market for senior living in urban areas. "People who've lived all their lives in suburban environments may be attracted to the suburbs or the city, but the ones who've been in the city definitely want to stay there," says Will.
Themed communities have arrived on the scene, too. Besides the colorful developments designed for Jimmy Buffett fans are those targeting LGBT residents, Indian Americans and even aging hippies.
And though retirees with generous incomes may have established the standards, communities for those with more modest incomes are on the rise as well.
The variety of affordable maintenance-free senior living options with a wide range of lifestyle choices has never been more abundant than it is today. Do your research to find the best option for you.
In the eyes of baby boomers, life doesn't begin at 40. Life begins at retirement!
---
Valerie Capps writes articles, short stories and e-books. She lives in The Villages, Florida, with her husband.