Comfortable Home Remodeling Tips for Aging in Place
February 1st, 2023
Stay in your own home, and stay safe
---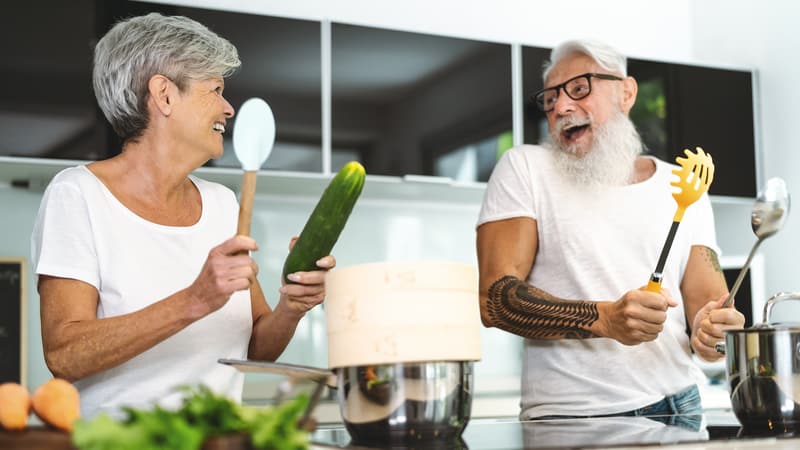 Seniors are increasingly expressing preferences to age in place rather than relocate to a nursing home. Part of this aging-in-place trend is fueled by the rising costs of assisted living, while other seniors point to a desire to enjoy more independence, maintain social structures, and get support from family and friends.
Thanks to technological advances and knowledge of how to implement successful aging-in-place strategies, contractors are better equipped to advise seniors and their loved ones to adjust an existing home to accommodate the goal to age in place.
This article outlines four remodeling tips to make your home safe and comfortable.
1. Consider bathroom safety modifications
Most people think of bathroom remodeling projects as aesthetic upgrades, but an aging-in-place bathroom remodel is concerned with safety. That doesn't mean, however, that you can't have your cake and eat it, too.
Fixtures and other safety accommodations can be just as beautiful as they are practical.
Top bathroom safety modifications include:
No-slip flooring and bathing surfaces
First-floor bathroom availability
Step-in tubs and curbless showers
Countertop and counter height adjustments
Bathroom supports
Automatic sensor lights
2. Make the kitchen maneuverable
Not every senior will want to cook and prepare meals in the kitchen, but it's still an important preference to plan for.
The essential factors here are ensuring that you can cook in the kitchen, move about safely and freely, and keep the area in sanitary conditions.
Recommended kitchen remodeling tips include:
Non-glare flooring
Illuminated cabinet lighting
Automatic light switches
Lowered and multi-level cabinets and counters
Shallower sinks and hands-free faucets
3. Improve Natural Lighting
A well-lit home is always a positive, and according to Kalin Construction, it can also increase property values.
Instead of relying on artificial lights, having natural light sources can reduce the need to get up and down to adjust lighting. Remote control lighting options and automatic sensors can also give your home a modern upgrade without breaking the bank.
To complement natural lighting, consider adjusting the wall color in one or more rooms. Older eyes prefer warmer colors like red and yellow instead of classically cool shades of blue.
---
When Rosemarie Rossetti became disabled, she redesigned her home using Universal Design.
---
4. Embrace Universal Design principles
Making aging-in-place home modifications doesn't have to mean transforming your home into something that looks like a nursing home. After all, the goal is to maintain safety and comfort. In general, candidates for these remodeling projects find that the home modification choices they implement make their living space better overall and can increase property values.
Examples of universal design that interior designers point to that facilitate aging-in-place include:
Wider, more open hallways and doors
Replacing carpeting with more wheelchair and walker-friendly surfaces
Open shelving options that make items more accessible
Rooms with flexible use that accommodate a wide range of preferences and abilities
Simple and intuitive design that includes modern touches