'Everybody' from Cadence Theatre and Virginia Rep
So sorry, this contest ended on June 5, 2022.
---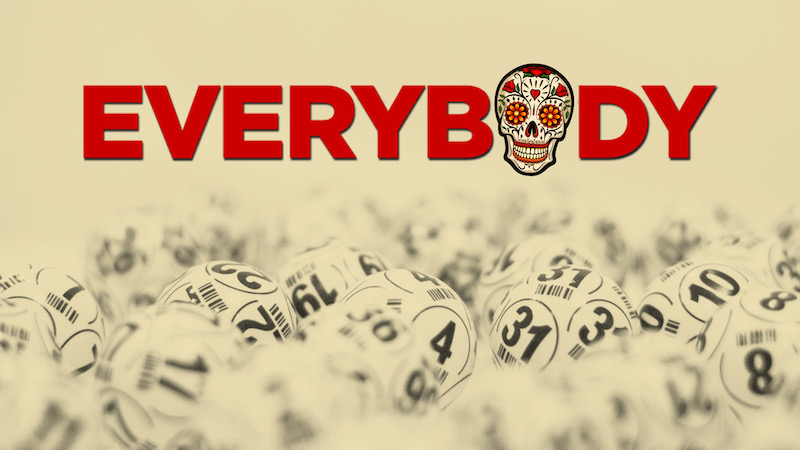 Win tickets to Everybody from Cadence Theatre and Virginia Rep, a unique, thought-provoking, and humorous play. Everybody is based on the 15th-century morality play, Everyman, but it's centuries away from being stuffy and preachy!
In the Everybody storyline, when it's time to greet Death, Everybody the character seeks out Stuff, Kinship, Friendship, Cousinship, and Love as companions. In the process, Everybody discovers what is truly important in life.
Everybody is sure to gain laughs and lessons at Everybody from Cadence Theatre!
Everybody
Theatre Gym at Virginia Repertory Theatre, 114 W. Broad St., Richmond
June 2-19, 2022
To purchase tickets, call 804-282-2620 or visit VA-Rep.org. Use promo code EVERY5 on orders placed through May 31 and receive $5 off each ticket to any date in the run.
CadenceTheatre.org
Thanks to all who entered! Sign up for our newsletter for weekly opportunities to win!
Other Chances to Win
Be the first to know about all of our contests and special offers on Facebook& Twitter .
Our contests are open to residents in and around the metro Richmond area. Prizes are from local sponsors.
Upon entering, you are now eligible to receive a weekly newsletter featuring exclusive articles, contests, and happiness. If that's not really your thing, though, we will provide the opportunity to opt out.