The Five Languages of Apology
So sorry, this contest ended on March 6, 2020.
---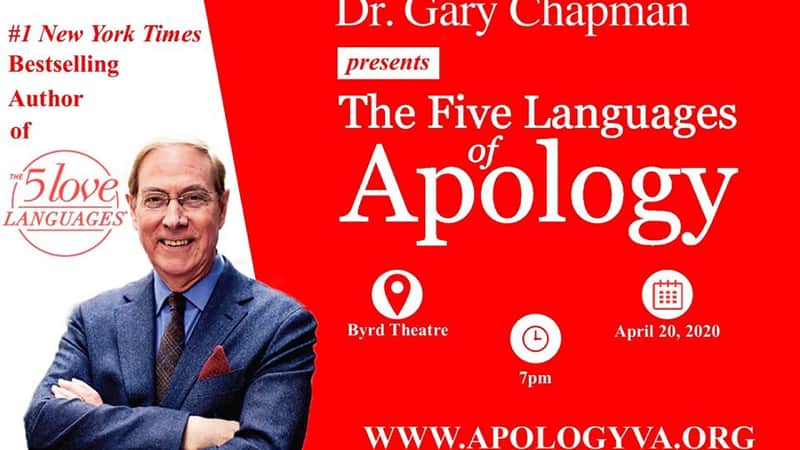 You may know your "love language" – Words of Affirmation, Acts of Service, Receiving Gifts, Quality Time, and Physical Touch – from the revolutionary concept brought to us by New York Times best-selling author, Dr. Gary Chapman.
Well, he's back! And this time he's all about the apologies. Presenting his new book, The Five Languages of Apology, Dr. Chapman will help his audience learn how to recognize their own primary apology language to enhance relationships all around.
Monday, April 20 at 7 p.m. at the Byrd Theatre
Thanks to all who entered! Sign up for our newsletter for weekly opportunities to win!
Other Chances to Win
Be the first to know about all of our contests and special offers on Facebook& Twitter .
Our contests are open to residents in and around the metro Richmond area. Prizes are from local sponsors.
Upon entering, you are now eligible to receive a weekly newsletter featuring exclusive articles, contests, and happiness. If that's not really your thing, though, we will provide the opportunity to opt out.