'Martha Mitchell Calling' at Hanover Tavern
So sorry, this contest ended on October 12, 2023.
---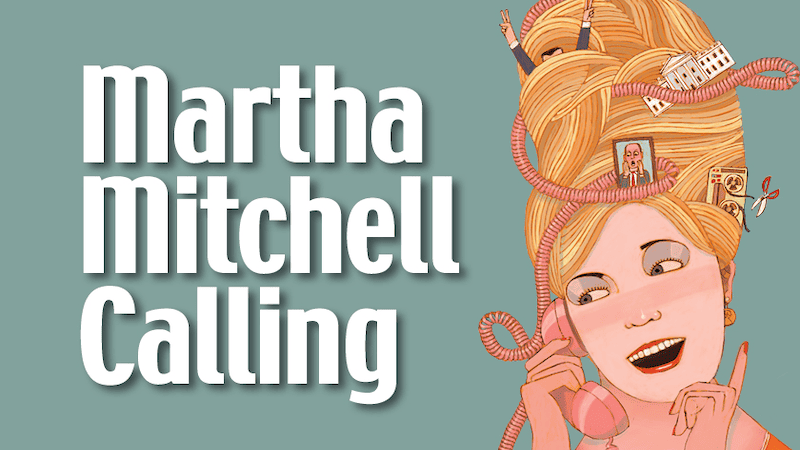 Martha Mitchell is calling the press, and this play is calling your name!
Martha is known as the wife of John Mitchell, who was indicted in the Watergate scandal. She is also known for her phone calls to the press regarding the scandal. "Martha Mitchell Calling" explores the woman behind the headlines, offering sympathy and vindication that she never received in her lifetime. It's part political intrigue and part commentary on relationships and ethics, with lots of humor and poignant exploration of one woman's choices.
Here is your chance to win tickets to Virginia Rep presentation of "Martha Mitchell Calling" at Hanover Tavern, a humorous, yet poignant, exploration of Martha (Debra Wagoner) and her husband, John (Joe Pabst).
Presented by the Virginia Repertory Theatre.
"Martha Mitchell Calling," through Oct. 29, 2023 
Hanover Tavern
13181 Hanover Courthouse Road
Hanover, VA 23069
Box office: 804-282-2620
Thanks to all who entered! Sign up for our newsletter for weekly opportunities to win!
Other Chances to Win
Be the first to know about all of our contests and special offers on Facebook& Twitter .
Our contests are open to residents in and around the metro Richmond area. Prizes are from local sponsors.
Upon entering, you are now eligible to receive a weekly newsletter featuring exclusive articles, contests, and happiness. If that's not really your thing, though, we will provide the opportunity to opt out.