Name That Caption: June-July 2017
So sorry, this contest ended on July 10, 2017.
---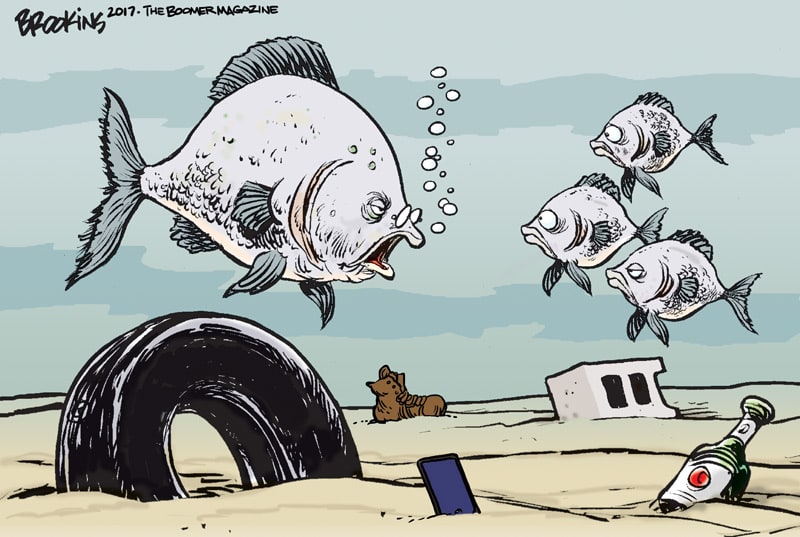 We provide the cartoon, you give us the caption! Enter the "Name That Caption" contest by for your chance to win. Prizes go to the top three entries.
We received nearly 80 entries from our comical readers for the "Name That Caption" contest in our June-July issue. The top three will receive tickets to an upcoming local event. Thanks to everyone who entered! We enjoyed the themes of environmental woes, politics and recalling the good ol' days.
HONORABLE MENTIONS
Bo Jacob, Kenneth Bibbins, Steve Kois, Peter Young and Bill Balance
Congratulations to our winners!
John Eads for caption
Robert Lewis for caption
James Seay for caption
Walter Smith for caption
Other Chances to Win
Be the first to know about all of our contests and special offers on Facebook& Twitter .
Upon entering, you are now eligible to receive a weekly newsletter featuring exclusive articles, contests, and happiness. If that's not really your thing, though, we will provide the opportunity to opt out.