CoStar Opens Research Center, Bringing 730 jobs to Richmond
| October 26th, 2016
---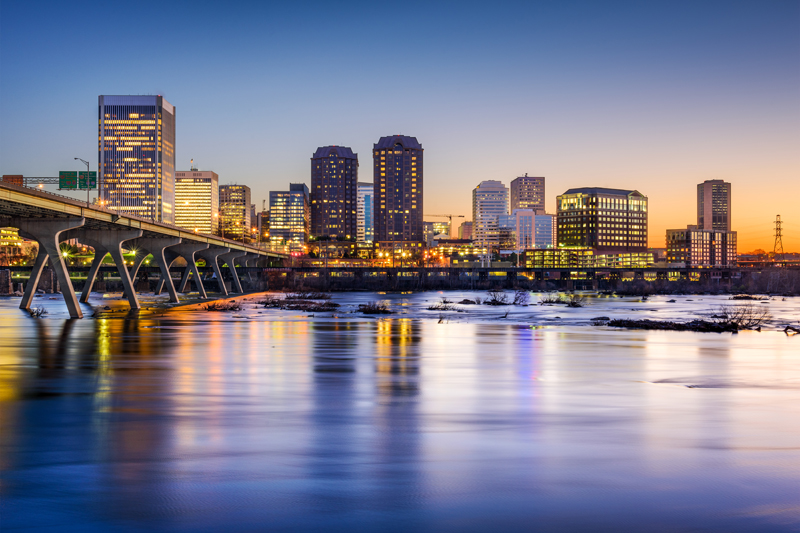 The CoStar Group, Inc., the leading provider of commercial real estate information, analytics and online marketplaces, plans to open a research operations facility in Richmond. CoStar expects to create roughly 730 jobs and invest a quarter billion dollars into the local economy, according to a statement released by the company Oct. 24.
The Richmond facility will be responsible for collecting, researching, and analyzing the in-depth market data necessary to help the company's clients make informed decisions and drive connections between the millions of properties and the thousands of companies that need those properties to grow their businesses. CoStar said in the press release that the new office will place Richmond at the center of transaction flow for the nation's $17 trillion commercial real estate industry.
"We're excited to welcome CoStar Group's new research center to Richmond, which will make the Company one of the largest employers in our city," said Gov. Terry McAuliffe. "CoStar Group's track record for success, environmental responsibility, professional development programs and commitment to community outreach reflects the type of Company we know our residents would be fortunate to be a part of."
After a national location search, the real estate research firm chose Richmond over Charlotte, North Carolina in part because of the state's House Bill 2, which limits protections for LGBTQ individuals.
The CoStar research team curates and certifies information on approximately $1 trillion of potential real estate transactions and tracks billions of dollars of completed deals.
In an average month, 25 million people visit CoStar Group's family of websites to lease, buy or analyze a wide range of office, industrial, retail or farm properties – or to find a home on Apartments.com.
"Our researchers play a very important role in our economy by helping growing businesses find the offices, stores, land, industrial properties or multifamily locations that are essential to their success," said Andrew Florance, CoStar Group Founder and Chief Executive Officer. "CoStar researchers develop close working relationships with top commercial real estate brokers, owners and investors to support billions of dollars of transactions."
Florance continued, "We employ a highly educated and motivated work force and chose Richmond as the ideal environment in which to grow our company because it offers access to an incredibly strong higher education system and a great quality of life."
The 125,000 square feet of office space required by CoStar will likely result in the largest office deal in Richmond in 2016, according to a statement from the company.
As a leading U.S.-based Company, CoStar Group said they are committed to retaining and developing talent in the area instead of outsourcing to other countries. Many jobs in the Richmond Research Headquarters will be new positions.
For more information about opportunities in the new Richmond office, see CoStar's website.
From a prepared statement by CoStar Group