5 Best Ways to Beautify Your Yard
March 22nd, 2023
---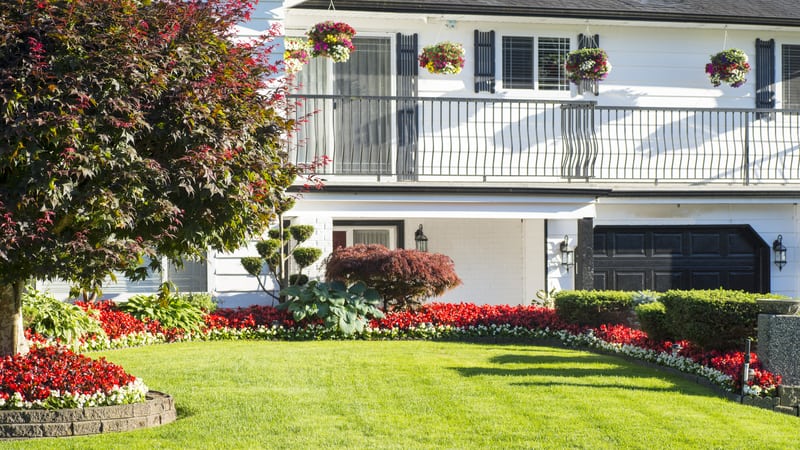 Creating a beautiful outdoor space is the perfect way to add curb appeal to your home while providing an enjoyable and relaxing atmosphere. With so many options available, however, it can be difficult to precisely decide what steps you should take to ensure that your yard looks its absolute best. To help make this process easier, we have compiled five of our favorite ways to beautify any backyard or front yard – from simple DIY projects such as planting trees and flowers to more intricate hardscaping solutions like updating existing structures and planning stylish pathways. No matter what direction you choose for your yard design journey, these tips will ensure that you transform your property into a picturesque paradise!
1. Add a Custom Shed
Adding a custom shed to your yard is a great way to add an extra touch of beauty and functionality. A custom shed can be perfectly tailored to fit the aesthetic of your home, along with providing valuable storage space. Investing in a customized shed will not only improve your yard's look but also add an incredible amount of value to your property. Whether you choose something simple yet stylish or a feature-packed outbuilding, these customized sheds will catch eyes and turn heads. Adding a shed to your backyard is a unique and practical way of beautifying your outdoor space.
2. Integrate Your Plants
Planting lawn grass seed is an effective way to give your yard a more aesthetically pleasing look. Incorporating lawn grass seed into a lawn and other plants such as trees, bushes, and flowers can help create a beautiful landscape that will surely turn heads. Creating the lawn from seed also allows easy maintenance because the seed will grow according to your lawn's needs. Lawn grass seeds come in various colors and textures, which can add depth and interest to any outdoor space. When combined with shrubs and other types of greenery, lawn grass seed integration can help bring life and texture to your lawn – creating a backyard masterpiece.
3. Put Trees and Shrubs in Pots
One of the best ways to beautify your yard is by adding trees and shrubs in pots. This simple yet impactful method allows you to create a cozy, inviting atmosphere and shape the landscape of your outdoor space. Furthermore, since trees and shrubs in pots can be moved around as needed, you can craft a garden that your family can enjoy for the coming seasons. Trees in pots offer numerous advantages compared with those planted directly in the ground – it is easier to maintain them and bring character and color to your outdoor space. Additionally, you can grow varieties that must have partial shade or full sun, giving your outdoor living space an even greater look!
4. Grow Fragrant Herbs
One of the best ways to improve the aesthetics of your outdoor space is by incorporating fragrant herbs. Herbs are a great addition to any yard and can transform a dull landscape into an aromatic oasis. Whether you plant them around trees, in flower beds near windows, or line paths with trailing herbs with strong fragrances, they can create beautiful visuals and fill your home with pleasant odors. From lavender and lemon balm to oregano and mint, there are countless varieties of herbs for you to choose from! Plus, such lovely plants are easy to maintain and bring life to even the smallest yards.
5. Add Eye-Popping Landscaping
It's time to add stunning visual impact to your yard with eye-popping landscaping! Planting various trees, shrubs, and flowers is an easy way to create beautiful textures and colors, adding dimension and character to your outdoor space. Trees, in particular, are excellent for adding privacy and providing natural foliage year-round, while annuals and perennials can offer color and gratification quickly. With careful placement of all these elements, you can transform your yard into an oasis that visually and functionally impresses. Try adding an archway or a trellis with climbing vines to give the area an elegant feel. Get creative and create your stunning escape right outside your door!
Concluding Thoughts
Your yard deserves some love and attention, and these five ways to beautify it sure will give it that extra something you are looking for. Your outdoor space can be transformed into an oasis by adding a custom shed, integrating your plants, putting trees and shrubs in pots, growing fragrant herbs, or adding eye-popping landscaping. Taking the time to think about how to best use the layout of your property and what would work best for you will almost guarantee success. By designing a comfortable and welcoming space, you can create a backyard you'll never want to leave!
---
Nurturing the Soil and Your Soul in a Beautiful Outdoor Space