Crowd Pleaser Spots in Your Home
| December 11th, 2018
4 design ideas to make yours the house where everyone wants to hang out
---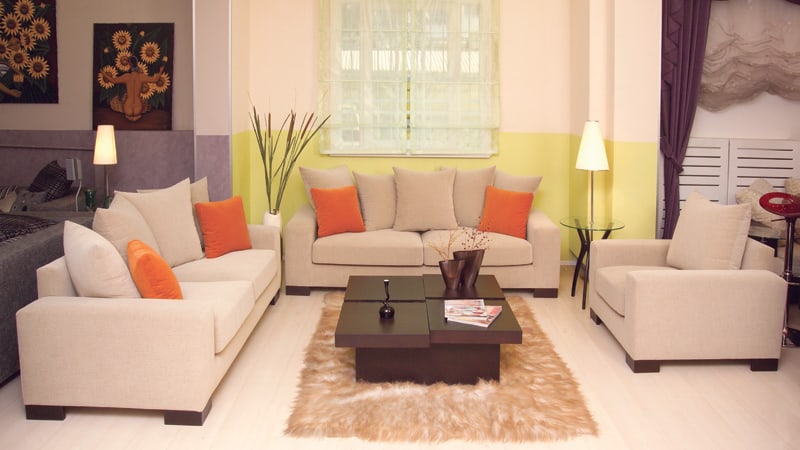 Cozy corners and gathering spots become ever more appealing as the weather gets cooler and we start hunkering down at home.
Some places naturally draw a crowd – the dining room table or kitchen – but there are plenty of other pockets in your home to tap into to encourage comfort and conversation.
Follow the advice of some leading designers to get the right setting and seating that will keep friends and family gathered 'round.
BEYOND THE OBVIOUS
Emily Johnston Larkin, EJ Interiors
A good conversation can happen anywhere, and that's one reason why Emily Johnston Larkin loves to tuck intimate seating areas wherever she can.
A small, round table and chairs in an office can serve as an extra dining table in a pinch, as can a game table.
"It's a perfect spot for friends and family to congregate for more intimate gatherings," Larkin says.
And when you've got two wing chairs facing each other in front of a fireplace, it just draws people in. "You'll want to put your feet up and relax for a one-on-one conversation," says Larkin.
HANDSOME AND HARDWORKING
Tara Lenney, Tara Lenney Design
There's a reason why people always say that the kitchen is the heart of the home. You can almost guarantee that it's where people will congregate.
For homeowners who love to host and bring people together, a kitchen – no matter the square footage – should be designed to serve a crowd, says Tara Lenney.
If you're short on space, take out some of the big, clunky items.
"Rather than a full-size refrigerator, consider sneaky refrigerator drawers instead," says Lenney, who also says you should ask yourself if you could sacrifice a dishwasher to be able to fit in more folks.
"When only the essential items remain, you create the openness that allows plenty of room for a crowd," she says.
Bar stools provide guests a front-row show to the action in the kitchen, and when you place a dining table directly behind an island, it still feels connected to all the activity. "The end result is casual and inviting," says Lenney. "Everyone feels like family."
CLASSIC STYLE
Emily Sheehan Hewett, A Well Dressed Home
Dining rooms are a natural setting for holiday gatherings, but give as much thought to the room's furnishings as you would to a dinner party's menu, says Emily Sheehan Hewett.
You can't expect guests to linger over dinner if you don't give them a comfortable place to sit.
"Great seating will allow you to enjoy hours of conversation with friends and family," says Hewett.
She prefers upholstered options but says durability and sizing are key. (Leave 12 inches between the top of the seat and the bottom of the table. And chairs with arms should have 7 inches of room between the arm and the table.)
Don't be afraid to add pattern and interest by opting for a different chair at the ends of the table.
DOING DOUBLE DUTY
Abbe Fenimore, Studio Ten 25
The perfect room should work whether you're gathering a group of friends or simply gathering your thoughts by yourself.
Design a den or living room to accommodate groups of all sizes and for all sorts of functions, says Abbe Fenimore.
Provide plenty of seating options – a sofa, chairs, an upholstered bench or ottoman – to maximize your space.
And go for furniture that is hard to resist.
You want pieces that encourage guests to sit back, relax and stay a while, says Fenimore.