10 Ways to Enjoy the James River in Richmond
| May 8th, 2023
Ideas for Boomers of any age or ability
---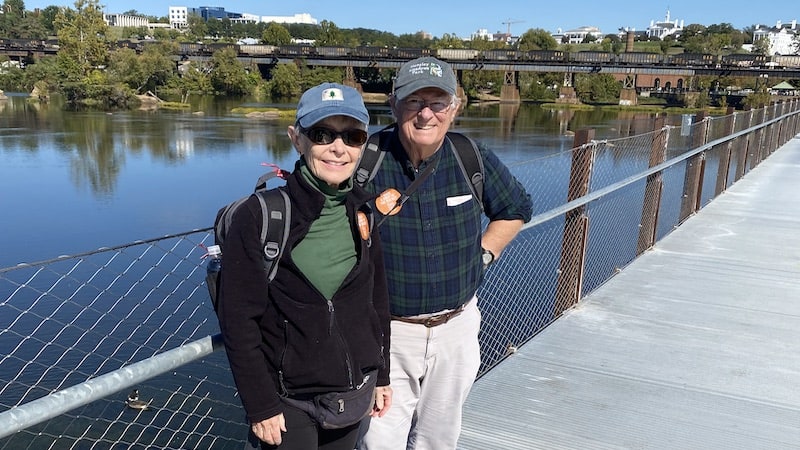 My 2023 book, The James River in Richmond – Your NEW Guide to Enjoying America's Best Urban Waterway, provides information and photos regarding scores of ways to enjoy the river. Following are 10 enjoyable activities that all Boomers, regardless of age or ability, can enjoy.
10 ways Boomers can enjoy the James River in Richmond
1 – VISIT BELLE ISLE.
Access to this 54-acre, downtown, wooded wonderland is completely hard-surfaced and barrier-free, and once on the island, the main loop is flat and barrier-free. You'll see historic sites and artifacts, abundant flora and fauna, gurgling rapids and bouldered stillwaters, and every slice of life paddling and floating and climbing and cycling and swimming and sunbathing. Easiest access to Belle Isle is on the north side of the river via the footbridge beneath the Lee Bridge.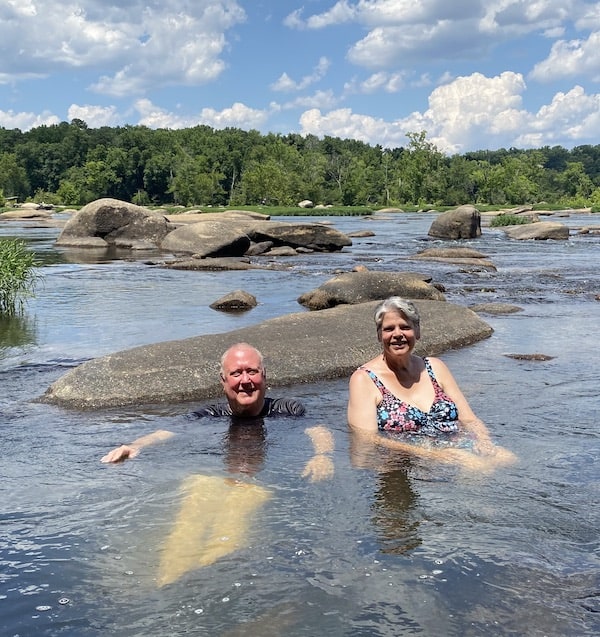 2 – EXPLORE HISTORY.
The history of the Richmond portion of the river is generously documented by markers and monuments, remnants and ruins, and rich, educational signage. A great place to start is the Canal Walk, which is embedded with 22 bronze medallions that each reveal a compelling part of the area's history. Access the Canal Walk downtown via 5th, 10th, 12th, 14th and 15th streets.
3 – GO FISHING.
Although the river has lots of difficult-to-access fishing spots, there is one glorious, giant, hard-surface, barrier-free spot that even has lots of up-close parking: the old Municipal Wharf downtown, just off Wharf Street. Place your chair right next to the river and cast a line for catfish, bass, stripers, shad, and more.
4 – ATTEND RIVERSIDE FESTIVALS.
From the ¿Que Pasa? Festival to Dominion Energy Riverrock to the largest of all, the Richmond Folk Festival, the river's free annual festivals include music and activities and are accessible to everyone. Most take place downtown on Brown's Island, which is accessible by foot and wheel via three short bridges.
5 – TAKE A PICTURE.
The James River in Richmond offers abundant barrier-free access to captivating photography. You'll see tiny vignettes of nature, grand moments of human adventure, and compelling riverscapes.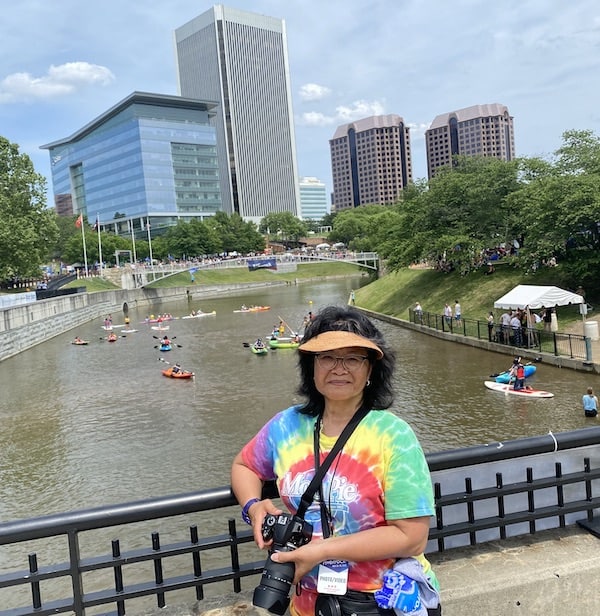 6 – WRITE A POEM.
The river is notable for its ability to summon the literary muse. Select any location, observe for a few minutes, read a favorite poem, contemplate its meaning, and then write your own. Libby Hill Park offers an especially inspiring view of the river.
7 – EXPLORE NATURE.
Newton Ancarrow listed more than 400 species of wildflowers along Richmond's James River. Over 200 species of birds have been identified. The river's trees and mammals and shells and rocks create a natural smorgasbord. A great location is the flat, barrier-free main trail at the Wetlands area. Park at the end of Landria Drive.
8 – FLOAT THE RAPIDS.
Yes, that's right – climb into one of those six-person inflatables and enjoy a wet and wild ride through Richmond. Companies such as RVA Paddlesports and Riverside Outfitters accommodate raft rides for persons of every age and ability. Their websites have lots of info, photos, and videos.
9 – MAKE ART.
Take a sketchpad anywhere along the river and allow the view to inspire your pencil marks and paint splashes.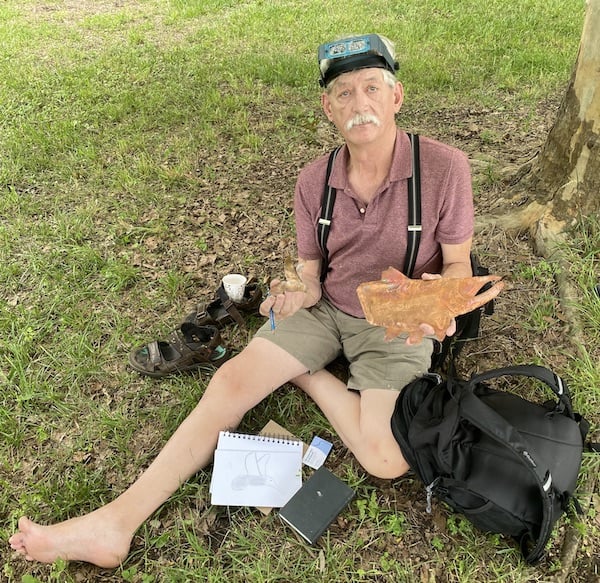 10 – WALK ON THE T-POTT.
The 500-yard, firm-footed, pedestrian-focused T. Tyler Potterfield Memorial Bridge spans the entire river just 20 feet above the water. With barrier-free access from the southern side of Brown's Island, the Bridge offers stunning up- and downstream vistas of the river, views of paddlers and floaters passing just below, and the city's best people-watching opportunity: you'll see all kinds on the T-Pott!
My book's website has additional information as well as ongoing brief profiles of "strangers" whom I meet along the river: www.jamesriverlovers.com.
---
PHOTO CAPTION, TOP: Stuart and Pamela Davis, natives of New York and Maine, and now residents of Arlington, travel to the shores of Richmond's James River every year for the Richmond Folk Festival: "How wonderful to have something like this in the heart of the city!" They are photographed here on the T-Pott Bridge. (This and other images courtesy of John Bryan)
John Bryan, author of The James River in Richmond: Your NEW Guide to Enjoying America's Best Urban Waterway, spent over 20 years at VCU and founded CultureWorks, promoters of the arts and artists of the Richmond region. Over 25 years ago, Bryan turned his love of Richmond – and fishing! – into a book. In 2023, he released this updated edition, highlighting the James River region and the James River Park System. The 256-page book is packed with photos and information on activities for people of all ages and abilities, including hiking, biking, fishing, history, and more. The book is a philanthropic project – he is giving away 5,000 copies to 16 different nonprofits, including Sportable and Science Museum of Virginia – and donating any proceeds to a local nonprofit.