Family Finances: Fighting Back Against Robo Calls
| April 20th, 2018
---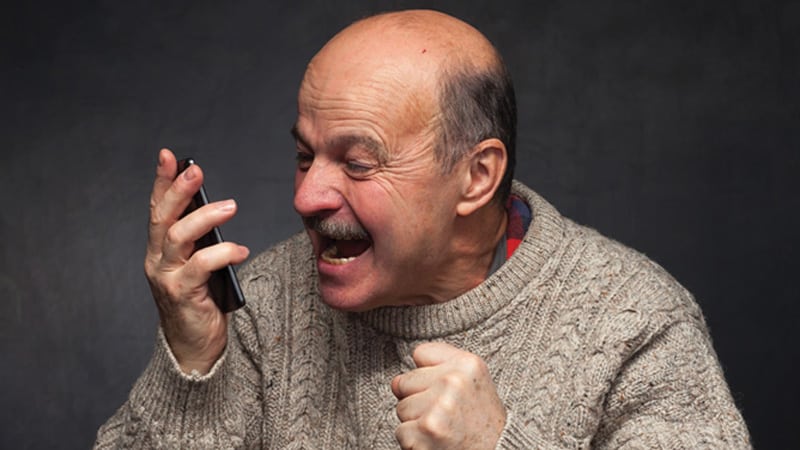 Technology has made those annoying recorded calls ubiquitous, and technology can help you fight back.
Robo calls that use sales pitches or scare tactics to siphon your money are on the rise. Unwanted calls have topped the Federal Communications Commission's list of consumer complaints over the past several years. Many are against the law: Most robo calls to your smartphone are illegal, and robo sales calls to your home phone are illegal except in specific circumstances.
And they are becoming trickier to spot. Robo callers are covering their tracks by "spoofing," or falsifying their caller ID so it displays a fake number that appears to be local.
The FCC recently announced that phone companies may proactively block calls that appear to be spoofed – a good step forward, says Margot Saunders, senior counsel to the National Consumer Law Center.
WHAT YOU CAN DO
Start by checking to see if you inadvertently gave permission to some callers to disturb your dinner. For example, you may have checked a box on a loan application consenting to reminders by any means. You'll need to contact the company to revoke your consent.
Adding your number to the Do Not Call registry (DoNotCall.gov) will deflect live sales calls from legitimate telemarketers. However, it won't stop scammers or calls for debt collection, surveys and more. Check your home-phone provider about blocking individual numbers or enabling Anonymous Call Rejection. If you get your home-phone service from an internet provider, such as Comcast Xfinity or Verizon Fios, try Nomorobo (Nomorobo.com).
To prevent individual callers from reaching your cell phone, look up instructions at CTIA.org/consumer-tips/robocalls. To further cover your bases, enable a blocking app on your smartphone. Some carriers are rolling out services that warn customers or intercept suspicious calls outright, including AT&T's free Call Protect, T-Mobile's free Scam ID and Scam Block and Verizon's Caller Name ID ($3 per month).
Alternatively, a number of third-party apps will reveal caller ID; fend off known scammers automatically while allowing legal robo calls (such as appointment reminders) to get through; and let you customize your own blacklist. Some apps guard against spam texts, too, such as PrivacyStar and Truecaller for mobile phones. The YouMail app delivers an "out of service" message to discourage nefarious callers from contacting you in the future; RoboKiller ($3 per month or $25 per year, iOS only) plays a snarky prerecorded message of your choosing to flummox spam callers.
Review an app's privacy policy before downloading. For example, the Hiya app may access your phone number as well as your phone's call and text logs and contacts.
---
Miriam Cross is a staff writer at Kiplinger's Personal Finance magazine.