Family Finances: Why Families Need to Plan for Caregiving
September 7th, 2018
Financial guidance for your financial life
---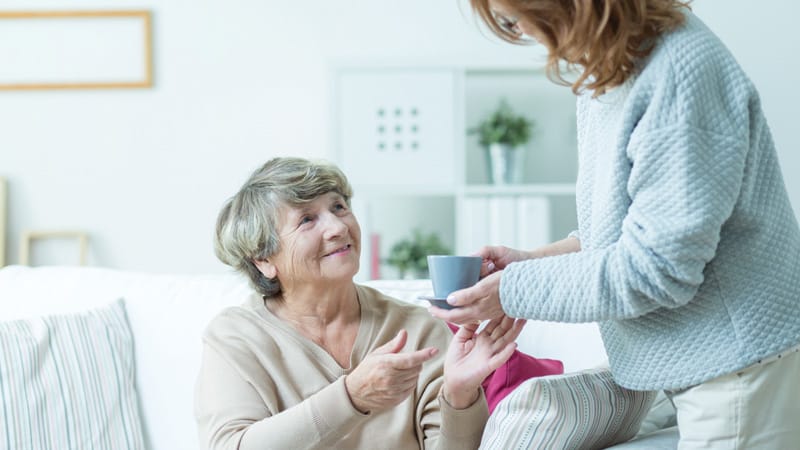 To find out more about caregiving, I spoke with Kamilah Williams-Kemp, head of Northwestern Mutual's long-term-care insurance business. She was the primary caregiver for her mother last year.
Q: How did you become a caregiver?
A: My mother is 67, and she had an infection that caused an abscess in her frontal lobe that required brain surgery. She has no short-term memory. After the surgery, she went to a subacute facility, and then she moved in with us for about a year.
Q: What surprising expenses did you have when caring for your mother?
A: The house was very busy with care providers and occupational, physical and speech therapists. Most of the costs were covered through her health insurance, but some of the co-pays for the specialty medications were unexpectedly high.
Q: How can people manage the cost of caregiving?
A: Use all of the resources available. I used our employee assistance program at work to help find caregivers and other resources. A geriatric care manager can help determine where care should be received based on physical needs, financial resources and personal preferences. Talk with a financial adviser so you can plan for the costs in advance. Are there specific assets or streams of income that can be used for care? If there is concern that there are insufficient resources, consult an elder-law attorney to discuss whether Medicaid may be available. My husband and I bought long-term-care insurance a little sooner than most people.
My husband's grandmother went into a nursing home when she was 98, and it reinforced our desire to have more options.
Q: What can people do ahead of time to prepare for the possibility of caring for an older relative?
A: As overwhelming as it can seem, try to talk about it with your parents. My dad passed away 10 years ago after a long bout with pancreatic cancer, and it made us think about what we'd do if anything happened with my mom. She wouldn't have qualified for long-term-care insurance because of other health issues. We talked with her about moving in with us and let her know we'd be there for her. As people plan for the future, they typically think about retirement, education and an emergency fund, and they should also be deliberate about setting aside money to use if there's a care situation, even if it's a small amount each month.
---
Kimberly Lankford is a contributing editor to Kiplinger's Personal Finance magazine.
Send your questions and comments to moneypower@kiplinger.com.