Finance: Disaster-Proof Your Vacation
| May 28th, 2019
Financial guidance for your financial life
---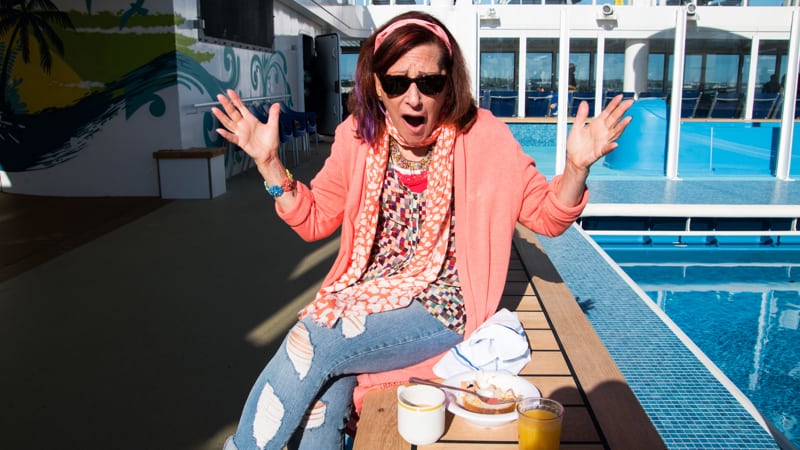 If you're traveling to an area that could be hit by Mother Nature's wrath, consider adding travel insurance to your pre-trip checklist.
You can usually skip a travel insurance policy for an inexpensive domestic trip. If something goes awry, the financial hit will likely be minimal. But for longer and more expensive trips, which may be locked down with nonrefundable deposits that are difficult to recoup, insuring your vacation is usually worthwhile.
A comprehensive policy will typically run 5 percent to 10 percent of your total trip cost, according to Squaremouth.com, a travel insurance search site. You can get policies that reimburse you for the costs of canceling or cutting short your trip if the weather turns dangerous. Or you may be able to get covered if you need to cancel or interrupt your trip because your own home is destroyed.
If you're inspired to get travel insurance because news footage shows your destination being battered by storms, you're probably too late. Travel insurance companies stop providing related coverage to new customers once a hurricane is named or a wildfire or other disaster becomes publicly known.
If you already have coverage and a natural disaster strikes, you can file a claim only if you are prevented from taking or continuing your trip. Some policies allow you to cancel if a hurricane warning is issued for your destination by the National Oceanic and Atmospheric Administration (NOAA) within one or two days of your departure.
If your airline, hotel or excursion offers free changes or a credit rather than a refund, you must turn it down in order to claim reimbursement from your insurance provider.
What about adding a "cancel for any reason" rider? That will increase your premium by about 40 percent, and you must buy it shortly after you make your initial trip deposit; expect to recover only 50 percent to 75 percent of your costs, and there will be other restrictions.
To find a good policy, start your search at www.insuremytrip.com or www.squaremouth.com to compare third-party policies. List your prepaid, nonrefundable costs, sort the results from least to most expensive, then start at the bottom and work your way up to find the most economical plan with coverage limits you like. (We recommend a minimum of $50,000 for medical coverage and $100,000 for medevac.) Other commonly covered reasons for canceling or interrupting your trip include serious illness (contracted by you, your traveling partner or a family member), a death in the family or terrorism in your destination city.
Third-party policies are almost always a better deal than trip insurance offered through an airline, which tends to have lower payouts for medical costs and more-restrictive rules for weather-related cancellations. Your credit card may include cancellation and delay insurance as a free perk, but don't assume you'll get as much money back if you have to cancel your trip as you would with a third-party policy.
---
Miriam Cross is an associate editor at Kiplinger's Personal Finance magazine. Send your questions and comments to moneypower@kiplinger.com. And for more on this and similar money topics, visit Kiplinger.com.
(c) 2018 Kiplinger's Personal Finance; Distributed by Tribune Content Agency, LLC.