Finance: Flying in Style for Less
| June 14th, 2019
Financial guidance for your jet-setting life
---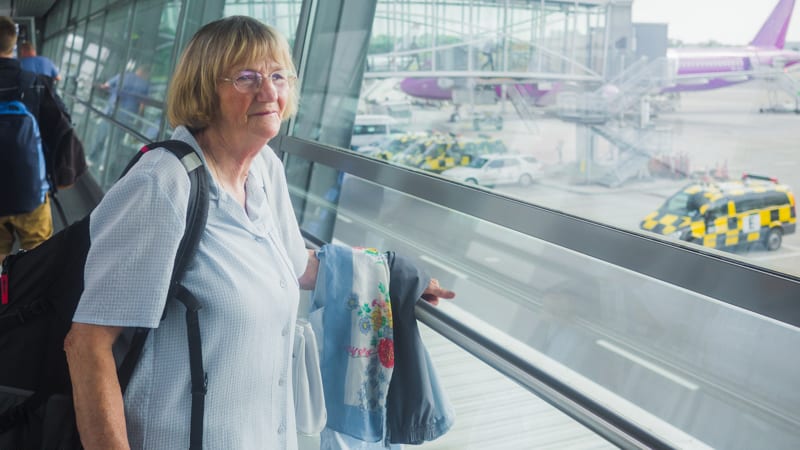 Airline passengers on a budget don't have to settle for being squeezed into a middle seat in economy class. Here are four ways that travelers can make their time in the air – and at the airport – more comfortable without spending a lot of money.
Jump on an upscale sale. A business-class ticket generally costs three or four times the price of an economy fare, says Scott Keyes, of Scott's Cheap Flights email newsletter. But sales that bring the price down to a manageable level are not as elusive as you might think. For example, when leisure travel is heating up midsummer or over the winter holidays, business travel is slowing down, and the price gap between economy and business-class tickets narrows. Keyes recently found a round-trip business-class fare from New York City to Buenos Aires, Argentina, in August for $1,293, compared with an economy fare of $961.
Business-class sales also tend to last much longer than economy sales (which can disappear within hours), so you won't be under the same pressure to make a snap decision.
Fly Premium Economy
Premium economy – a separate cabin from regular economy that's typically available on long-haul flights – is what business class used to be, says Brett Snyder, president of CrankyFlier.com. It offers roomier seats with more legroom, better cuisine served on china, amenity kits, priority boarding and more.
Depending on the airline and time of travel, premium economy seats are 10 percent to 85 percent more expensive than regular coach seats, says SeatGuru.com. The price drops as your flight date approaches. For a shot at a last-minute deal, wait until you're checking in at the airport to upgrade to a premium economy seat.
Choose a Premium Seat on a Budget Airline
Norwegian Air Shuttle has built its reputation on no-frills service and rock-bottom rates to Europe. But if you pay up for its premium cabin, you'll get plenty of space, a three-course dinner and unlimited drinks.
And "one of the best values in domestic travel for people who don't care about frills but want more room to stretch out is the Big Front Seat on Spirit Airlines," says Snyder. This wide, cushy seat is similar to what you would find in first class on other airlines' domestic flights and costs an extra $12 to $150 to reserve.
Kill Time in an Airport Lounge
Airport lounges aren't just for highfliers. To freshen up or get away from the buzzing terminal, buy a pass to one of your airport's lounges. LoungeBuddy sells passes on its website and app for $25 to $50 for entries with no time limit. Priority Pass sells access to a worldwide network of lounges with three membership tiers ($99, $249 and $399) that offer varying levels of free or discounted access. Several premium credit cards, such as the Chase Sapphire Reserve (annual fee: $450) and American Express's Platinum card ($550), include Priority Pass membership as a benefit. The no-annual-fee PenFed Pathfinder Rewards American Express card reimburses cardholders for $100 annually in air travel expenses, including lounge entry.
---
Miriam Cross is a staff writer at Kiplinger's Personal Finance magazine. Send your questions and comments to moneypower@kiplinger.com. And for more on this and similar money topics, visit Kiplinger.com.
(c) 2018 Kiplinger's Personal Finance; Distributed by Tribune Content Agency, LLC.