Finance: How to Sell a Home in a Changing Marketplace
| March 29th, 2019
Financial guidance for your financial life
---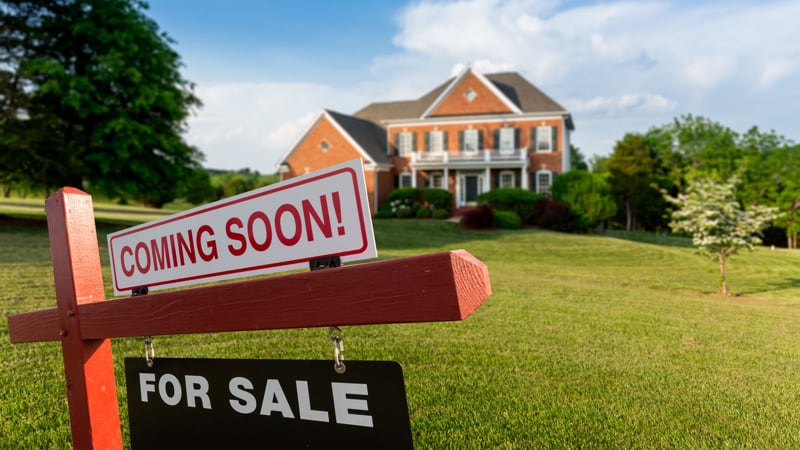 Home sellers should prepare for the new reality: Prices, which started to soften in mid-2018, are expected to continue to rise but more gradually than years past.
Carl Medford, a real estate agent who works in Oakland and San Jose, Calif., says that when the market began to shift, buyers figured it out immediately and began to sort into two groups: those who think, "Why buy now when we can buy in six months for less?" and those who started throwing lowball offers. But sellers can take months to get the memo. "It rocks their worlds, because we've had a seven-and-a-half-year romp," says Medford.
Of course, there are still plenty of buyers out there. But sellers may need to make some adjustments.
For instance, would-be sellers who have been sitting on the sidelines while they wait for higher prices need to accept that the biggest price gains are likely behind them. Between the third quarter of 2017 and the third quarter of 2018, the average homeowner (with a mortgage) gained $12,400 in equity, the smallest annual increase in two years, says CoreLogic, a financial data company.
Attracting a buyer in today's market requires preparation, pricing and promotion, says Medford. That's because today's younger buyers have a different mindset. "They shop on their phones, and if they don't like what they see, they won't darken the door of your open house," he says.
Buyers want move-in-ready homes because their tastes have been refined by watching home-improvement shows – but they don't have the do-it-yourself skills. They love beautiful kitchens, upgraded bathrooms, upscale flooring and so on. Also, they can't see past your 1980s Ethan Allen furniture. If you don't spruce up and stage your home, you can't expect to receive a top-dollar offer. Homes that are listed "as is" will most likely receive offers from investors that are 70 or 80 cents on the dollar.
Sellers must also price ahead of the market, meaning that if your market has turned downward, you'll have to list your house below the previous comparable sales. If you don't underprice by a little, you risk your home sitting unsold while buyers ask their agents what's wrong with it.
You should expect guidance about your market from any agent you hire – whether you're a seller or buyer. Market indicators (months' supply, average days on the market, percentage of current listings with price reductions) will help you understand the market and how much leverage you have in the price you set – or offer. (Months' supply is how long it would take to sell all homes listed for sale at the current pace of sales. Six months' supply is considered balanced between buyers and sellers. Less than that gives sellers the advantage, and more than that favors buyers.)
If you want to see what's happening before you talk with an agent, search for the website of your local association of Realtors and look for a monthly or quarterly report of "market statistics."
To promote your home, an agent should reach buyers where they live, using e-mail, Facebook, Instagram and Twitter. And that means professional photos, drone footage, virtual reality (3-D) tours — anything to keep them from "swiping left" and moving on.
---
Patricia Mertz Esswein is an associate editor at Kiplinger's Personal Finance magazine. Send your questions and comments to moneypower@kiplinger.com. And for more on this and similar money topics, visit Kiplinger.com.
(c) 2019 Kiplinger's Personal Finance; Distributed by Tribune Content Agency, LLC.