Finance: How Tracking Rewards Good Drivers
| October 26th, 2018
Reap the benefits from your cautious driving habits!
---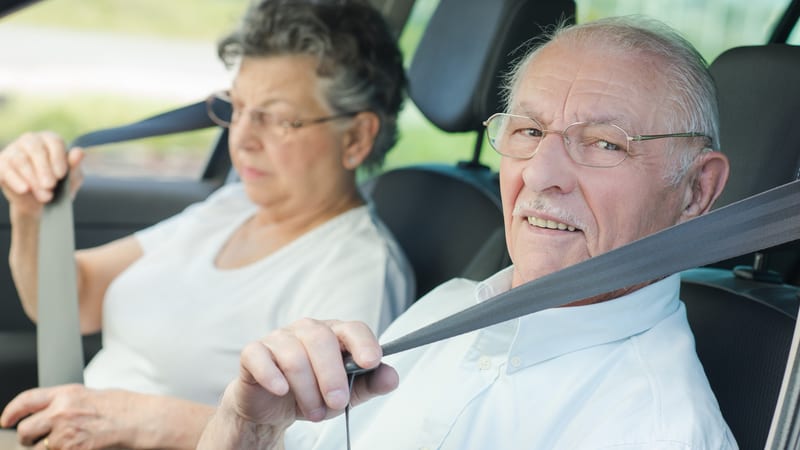 Q: My insurer offers a data-tracking program that gives a discount based on my driving habits. Is it worthwhile to sign up?
A: If you tend to keep your annual mileage low and have safe driving habits, enrolling in a data-tracking program can be a good deal. Several insurers offer these programs, including Allstate, Progressive and State Farm. With State Farm's Drive Safe & Save, drivers who log the fewest miles and have the best driving habits can save up to 50 percent on premiums, though the average discount runs 10 percent to 15 percent, says State Farm's Scott Bruns. The programs are voluntary, and specifics vary by insurer and state. You may also get a discount just for signing up. Progressive offers an average discount of $25 if you sign up for its Snapshot program.
To relay information to your insurer, you use an app on your smartphone or plug a device into your car that tracks how many miles you drive and how often you drive late at night, as well as such potentially dangerous driving habits as braking hard and accelerating rapidly. You can review your results online so that you can work on improving your habits before your rate is set each term.
The Allstate and State Farm programs do not currently penalize you for risky driving habits. But Progressive has raised premiums on about two out of 10 tracked drivers who display risky behavior behind the wheel.
Q: My father died (he was 67), and I inherited his traditional IRA. If I withdraw all the money, how do I figure my tax bill?
A: The full withdrawal will be taxable, unless your father made nondeductible IRA contributions that have already been taxed. With an inherited IRA, you won't owe a 10 percent penalty for taking early withdrawals. You could keep the money in the IRA so it continues to grow tax-deferred. Because your father was younger than 70, you can spread the withdrawals over five years. Or you can take required annual withdrawals starting by Dec. 31 of the year after you inherited the account. (The rules for spouses differ.)
---
Kimberly Lankford is a contributing editor to Kiplinger's Personal Finance magazine. Send your questions and comments to moneypower@kiplinger.com. And for more on this and similar money topics, visit Kiplinger.com.
(c) 2018 Kiplinger's Personal Finance; Distributed by Tribune Content Agency, LLC.