Finance: Solar Heats Up
| March 13th, 2023
The right time to harness the power of the sun
---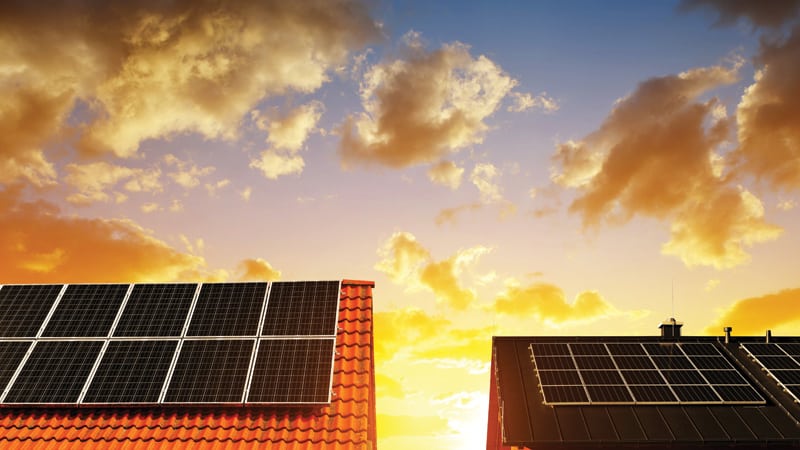 Solar panels and of other alternative forms of energy are becoming increasingly important. These financial tips can help you make the most of this energy-saving and Earth-saving technology. 
This article was originally published in 2019. Information has been added at the end providing tax tips for homeowners in claiming their solar investment tax credit.
---
Homeowners have been installing solar panels at a record pace, taking advantage of falling prices and a tax credit, which is slated to be phased out by 2022. [Note: According to the U.S. Department of Energy, Congress passed an extension of the ITC in August 2022, raising it to 30% for the installation of which was between 2022-2032.]
Like computer chips, solar panels are getting more powerful, more efficient and cheaper every year, says Vikram Aggarwal, CEO of EnergySage.com, a consumer resource with loads of helpful information. In the past, panels were warrantied for 15 or 20 years, but today 25 years is typical.
In quotes from EnergySage's participating installers in 2019, the price per watt ranges from $2.67 to $3.43, and the cost of solar panels in a 6-kilowatt system (the average size nationally) runs from $11,214 to $14,406 after the solar tax credit. The average household will recoup the cost of their system in just over seven years.
The higher the electric rate you pay, the sunnier your location and the greater the financial incentives, the more compelling the case for going solar. To get an estimate of the cost and benefit of adding solar panels to your home, use the EnergySage Solar Calculator (EnergySage.com/solar/calculator). It uses a combination of satellite imagery (to see your roof, its size and orientation to the sun), data you provide about your electricity bill and real-time cost data from participating solar firms to perform the analysis.
---
How to create a healthy-earth home
---
If you register (you must provide your address), you'll receive competing quotes from solar contractors in your area who are part of EnergySage's network of more than 500 prescreened companies that have demonstrated long experience in solar installation or have been certified by the North American Board of Certified Energy Practitioners.
Shopping for solar panels can be daunting. "Solar remains a black box for most consumers," says Aggarwal. To help consumers make more-informed decisions, EnergySage recently launched the EnergySage Buyer's Guide (EnergySage.com/solar/buyers-guide). Based in part on data and analysis from the National Renewable Energy Laboratory, the guide allows consumers to easily search, filter and compare solar equipment (panels, inverters and solar batteries) based on quality rating, aesthetics, performance and pricing.
Installers are usually busiest in the last quarter of the year.
Anticipating the stepdown of the federal credit, states have begun to embrace renewable energy more aggressively, says Abigail Ross Hopper, CEO of the Solar Energy Industries Association. For example, beginning in 2020, California will require all new homes to be built with solar systems as well as energy-efficient features. Maryland and South Carolina recently mandated that more of the states' electricity come from renewable sources. State governments are stepping in to protect net metering; in most states, homeowners whose systems produce more electricity than they use can send the excess to the utility's electric grid and receive credit on their electric bill.
To see what incentives your state offers, visit the Database of State Incentives for Renewables & Efficiency at DSIREUSA.org.
---
2023 tax season tips
What is the federal solar tax credit and how can you claim it? EcoWatch provides answers.
---
Patricia Mertz Esswein is an associate editor at Kiplinger's Personal Finance magazine. Send your questions and comments to moneypower@kiplinger.com.