A Guide to the Flora of Virginia ... Right in Your Back Pocket
| June 19th, 2018
Never wade through a sea of mystery plants again
---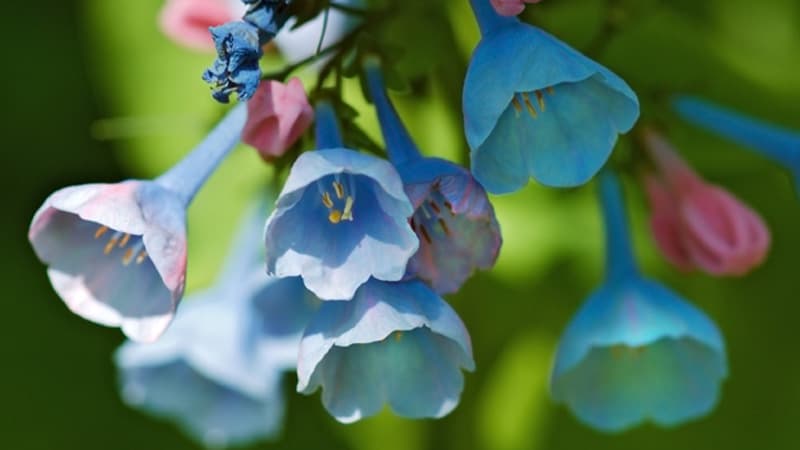 Outdoor hikes and excursions in Virginia provide acres of lush greenery and always guarantee eye-opening botanical experiences. But have you ever stopped to admire a piece of vegetation – a maroon fern, a star-shaped flower – only to spend the rest of your day wondering what it is?
Instead of looking it up at home – or worse, never figuring it out – we present to you: the Flora of Virginia app.
This app allows users to immediately identify 3,164 plants across 200 families. It contains 12,000 plant photos for easier identification, realistic illustrations and species distribution maps. It's not limited to Virginia, either – 90 to 95 percent of plants also grow in most adjoining states as well as in 75 to 90 percent of the region east of the Mississippi.
And once it's downloaded, it doesn't require WiFi or cellular service – perfect for those middle-of-nowhere treks.
Identification is simple, too. Open the Graphic Key tool and select one of the 11 plant groups for the unidentified vegetation (ferns, grasses, orchids and so on), and then answer a handful of follow-up questions. What time of year is it? What color is the plant? In what county did you find it? The app will narrow it down until it figures out that piece of flora that caught your eye.
And in addition to plant identification, the app provides plant histories, botanical terms and types of major plant communities.
Whether you're an expert botanist, amateur green thumb or just have an occasional curiosity about a plant, the app is a great tool for learning about Virginia's distinctive vegetation.
---
Flora of Virginia app available at Apple and Google app stores for $19.99.