When Flowers Aren't Your Thing
| November 20th, 2017
Try organic arrangements
---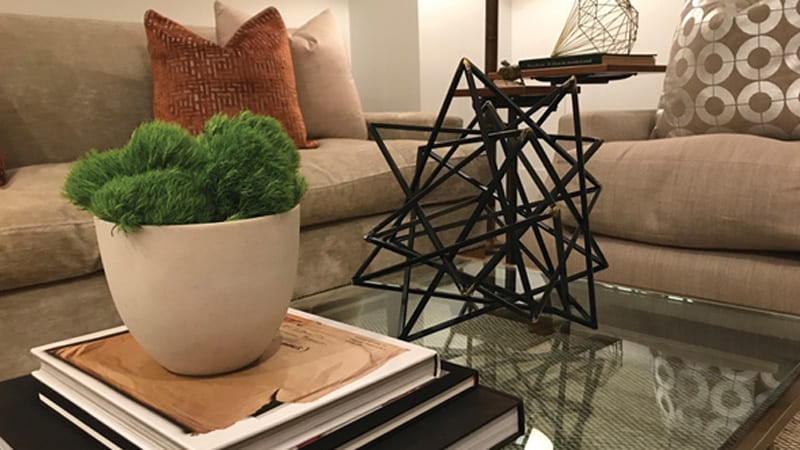 Not everyone loves flowers. So when it comes to creating an ideal centerpiece or arrangement for areas such as tabletops large or small, there are some alternatives.
These days, many flower districts and floral stores can make arrangements using natural elements that serve as an alternative to flowers and, in many cases, last longer and for some homeowners may be viewed as more modern.
DO:
Consider organic elements such as wild grasses, moss or succulents.

Dried flowers hung from a hook create interesting wall décor

Incorporate elements such as vegetables into your decor. Potted cabbages are a great choice and are hearty and long-lasting.
Incorporate elements such as herbs and branches; they are a wonderful alternative to traditional flowers.
Use interesting vessels for your arrangements. You don't have to just place an arrangement in a vase; elements such as clay pots and wood bowls are a creative alternative.
Use vignettes. A lot of times, you can make your most powerful statement using minimal decor in a grouping.
DON'T:
Mix too many elements together. Typically, natural arrangements are most successful with one type of element, such as solely branches or succulents.
Forget to water your natural arrangements. Many still need to be exposed to moist environments.
Forget to experiment with size and scale.
Ignore fragrance. In many instances, fragrance will be added bonus experienced through the use of your natural decor.
Forget the power of dried or preserved natural arrangements. Many natural elements can be easily dried. Drying or preserving decorative elements is easy to do and serves as a way to preserve your decor.
---
Cathy Hobbs, based in New York City, is an Emmy Award-winning television host and a nationally known interior design and home staging expert with offices in New York City, Boston and Washington, D.C. Contact her at info@cathyhobbs.com or visit her website at CathyHobbs.com.
© 2017 Tribune Content Agency, LLC