Four Home Upgrades for $1,000 or Less
| November 17th, 2023
Perk up your place with these simple ideas
---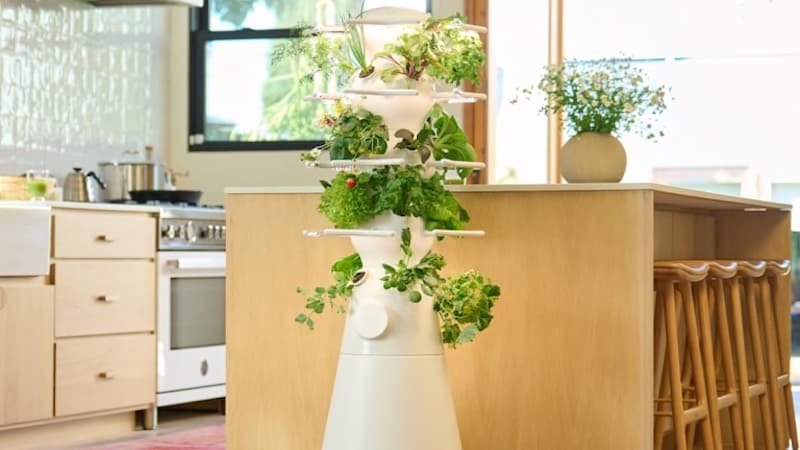 Would you like to perk up your home without blowing the budget? Emma Patch of Kiplinger's Personal Finance suggests four easy, inexpensive home upgrades.
---
You don't need an expensive renovation to upgrade your home.
Here are several inexpensive home upgrades that cost less than $1,000.
Enhance your home cinema experience.
If you want the best possible viewing experience, investing in a high-quality TV has its perks.
Consider TCL's latest 6-Series Roku TV. For a price of about $1,000, you can get a 65-inch model (the TCL 65R655). The 4K Ultra HD picture quality provides 2160p resolution, and mini-LED technology and QLED Wide Color ensure superior brightness and color. The Roku interface is easy to navigate and offers applications video-on-demand and live-streaming services, such as Netflix, Hulu and Disney+.
Another compelling option is the $950 Samsung 65-inch Class Q60C QLED 4K Smart Tizen TV, which carries many of the same features, including high-quality resolution, color and brightness, as well as video-streaming applications.
Fortify your security.
Installing multiple security cameras that monitor your front door, back and side doors, yard, and garage can help you keep an eye out for trespassers (and may also be handy for monitoring your kids). Try the Ring Floodlight Cam Wired Pro with Bird's Eye View and 3D Motion Detection ($250 on Amazon), which comes with a floodlight, motion detection and a speaker so you can hear and speak to anyone on camera. It's also compatible with Amazon's Alexa voice assistant, so you can tap into the feed from any of the cameras with an Alexa device, such as an Echo Show, a Fire TV or a Fire Tablet.
Hire a professional organizer.
If you're compelled to declutter and organize but would rather not do it all yourself, consider outsourcing the project. The "Find a Pro" feature on the National Association of Productivity & Organizing Professionals' website (www.napo.net) lets you search for organizers by type of service, distance from your location, or both.
Many pros charge by the hour, while others charge by the package or project. According to HomeAdvisor, a site that connects homeowners with local service professionals, expect to spend $80 to $140 per hour, on average, for a professional's services. Also check for any initial consultation fees, extra costs for needed materials and supplies, and disposal fees.
---
Simple home improvement ideas for living and selling
---
Create a hydroponic indoor garden.
Not everyone lives somewhere with a long growing season, lots of yard space or the right climate for the produce they consume most. A hydroponic indoor garden can serve as a convenient, reliable source of fresh produce and herbs year-round. These gardens require relatively little maintenance; a high-quality hydroponic garden setup includes its own irrigation system and automated lighting for the plants.
At $899, the Gardyn Home 3.0 (www.mygardyn.com) provides an indoor hydroponic garden setup with 30 starter plants of your choosing, a growth assistant that relies on artificial intelligence to look after your garden 24/7 via cameras and sensors, and automated lighting and watering.
For a smaller garden tailored to lettuce lovers, try the Farmstand Nook by Lettuce Grow (www.lettucegrow.com) to raise herbs, greens and edible flowers all year long. At $699, the Nook supports up to 20 plants and fits well in tight spaces.
Emma Patch is a senior writer at Kiplinger Personal Finance magazine. For more on this and similar money topics, visit Kiplinger.com.
©2023 The Kiplinger Washington Editors, Inc. Distributed by Tribune Content Agency, LLC.
FEATURE IMAGE, TOP OF PAGE: A hydroponic garden stand from LettuceGrow.com.
All products chosen by Kiplinger Money with no financial incentive. This article links to Amazon sites and directly to vendor sites. As an Amazon Associate, Boomer Magazine earns from qualifying purchases of linked products on Amazon only.