Stepping Into the Fredericksburg Time Machine
| October 13th, 2017
From Washington to the Civil War to today
---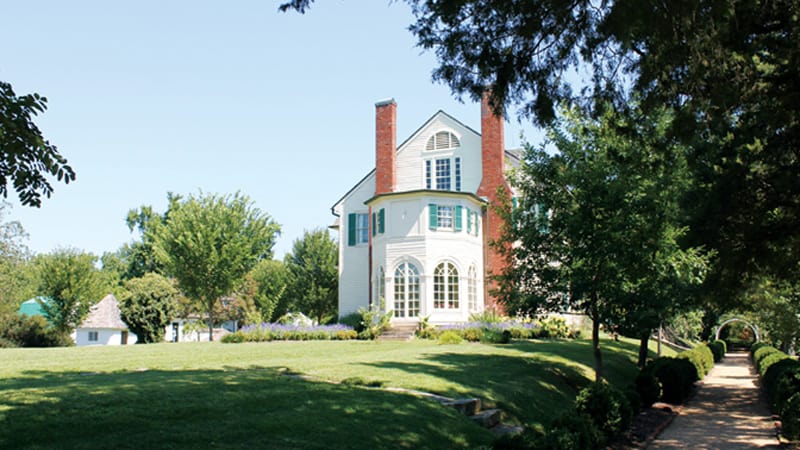 Don't be alarmed when you walk the streets of Fredericksburg and strangers say hi to you. If you're like me, you may initially look behind your shoulder to see who they're talking to. Or try to correct them, assuming they've mistaken you for someone else. Or wonder about their ulterior motives.
However, I eventually realized that this town is simply just that friendly. Fredericksburg still has that midcentury, small-town charm and reception that bigger cities discarded long ago.
And affable strangers are not the only old-fashioned aspect of Fredericksburg.
Simply walking the streets will make time-travel inevitable: the sidewalks are speckled with buildings and homes from different centuries. You may even trip over a horse block or two, ideal for getting onto your horse and carriage smoothly though hazardous for the clumsy tourist.
But the old-timey ambience of Fredericksburg goes much deeper than vintage houses and cobblestone walkways. I mean, much deeper. As in, Confederate vs. Union deeper.
THE NORTH VS. THE SOUTH VS. FREDERICKSBURG
Situated squarely between the Confederate capital of Richmond and the U.S. capital of Washington, D.C., this town witnessed more than its fair share of Civil War commotion. It was the setting of four major battles and home to soldier hospitals, overrun residences and endless emotional narratives. Many of the houses and buildings from that era (which, still to this day, are plentiful) have bullet holes, weathered graffiti and other evidence of the soldiers' presence.
Get into the time machine that is Fredericksburg, Virginia, and enter the years of 1861 to 1865. No matter what kind of history buff you are, there are Civil War sites for any tour-goer. Maybe you're a battlefields kind of person and want to scope out the grounds of Chancellorsville or Spotsylvania Court House. Maybe you're a historical plantation home kind of person and want to feel the memories seeped into the walls of Chatham Manor or Ellwood. Maybe you're a graveyard kind of person and want to see the gravestones honoring those who died in battle (or the one honoring Stonewall Jackson's left arm). And for a privately guided tour, check out Hallowed Grounds Tours where each "tourmaster" provides educational and entertaining insight catered to the audience.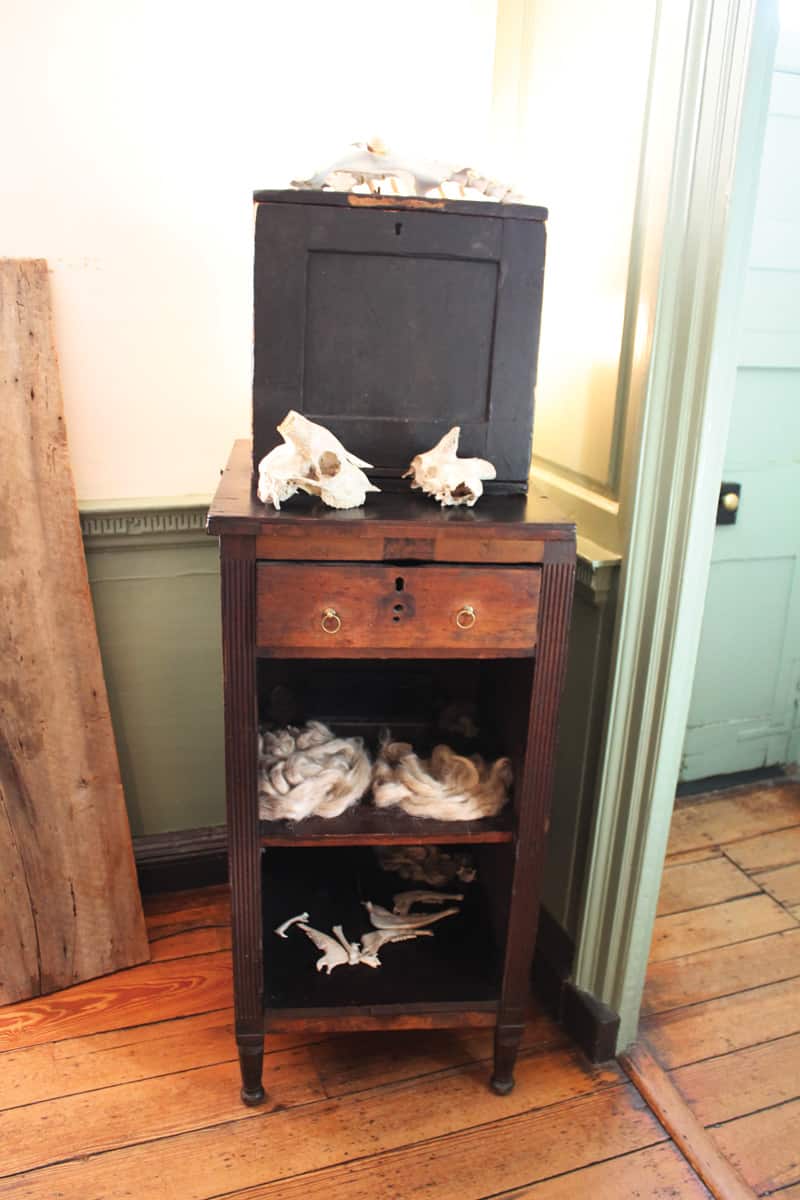 BEFORE THE WOODEN TEETH AND TACKY WIG
Now get back into your Fredericksburg time machine and punch in 1738, the era of good old George Washington. Visit Ferry Farm, his home from the ages of 6 to 22.
If you're interested in seeing the house where young George frolicked and matured and told his dad the truth about the cherry tree … well, the bad news is: it was destroyed during that doggone Civil War, according to historians. But the good news is: 10 years ago, after many, many years of searching and false finds, its foundation was discovered. Through the magic of archaeology and people a lot smarter than I, an exact replica (or as close to exact as you can get) is in construction mode, with a projected completion date of spring 2018.
BETTER THAN A SPEAKEASY
Then go back to that time machine again and enter in the date of America's favorite day. No, not Independence Day; I am of course referring to the day Prohibition ended. Incidentally, this is also the day that A. Smith Bowman distillery launched. This distillery opened as a family business in Fairfax County, gained immense popularity (as many finally legal booze businesses likely did in that time) and continued to thrive as it was passed down through generations.
In 1988, the family relocated the distillery to its current location in Fredericksburg. Today, still a family-owned business, A. Smith Bowman manufactures award-winning spirits, including bourbons, rums, gins and vodkas. In fact, Whisky Magazine proclaimed Bowman whiskey "World's Best Bourbon" in 2016 and 2017. Visitors can get a complimentary tour of the facility and wrap up with samples in the tasting room.
FREDERICKSBURG'S SENSITIVE SIDE
Now, before you start thinking that Fredericksburg is a just a one-track-minded history buff, I'll have you know it has a cultural side, too. Travel to the early 20th century at Gari Melchers mansion. This naturalist artist called Fredericksburg home during the final years of his life, and a handful of his world-renowned paintings remain in his residence and studio.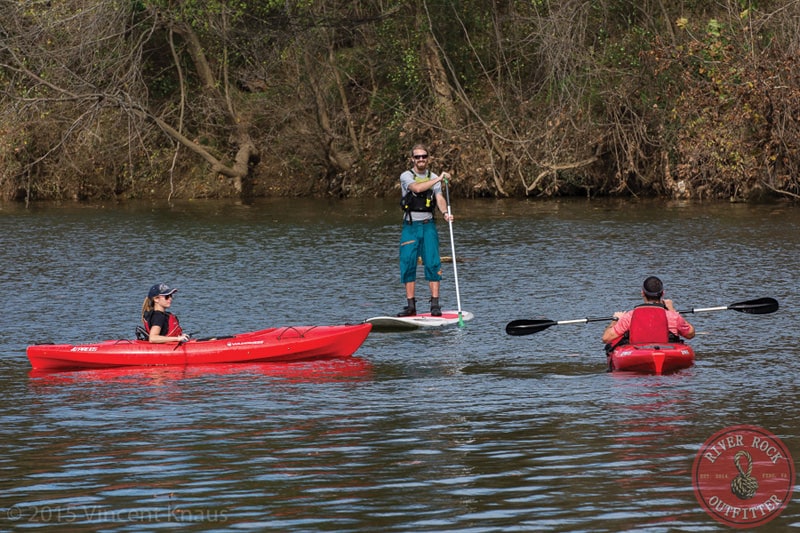 JUST AROUND THE (RAPPAHANNOCK) RIVERBEND
But if the whole "time machine" business seems too complicated for you, Fredericksburg is by no means stuck in the past. There are many 21st-century facets that have made their way into the town.
The Rappahannock River, for instance: the river that once separated Union and Confederate troops and that George Washington used to sunbathe on, now serves as a means for fishing, kayaking and stand-up paddleboarding. River Rock Outfitter, located in the heart of downtown Fredericksburg (and conveniently right next to the river), provides equipment and optional guided instruction for just such activities. Or if you're more of a dry land sports kind of person, they also have accessories for rock climbing and hiking.
GOOD FOOD IS SOOO … PRESENT DAY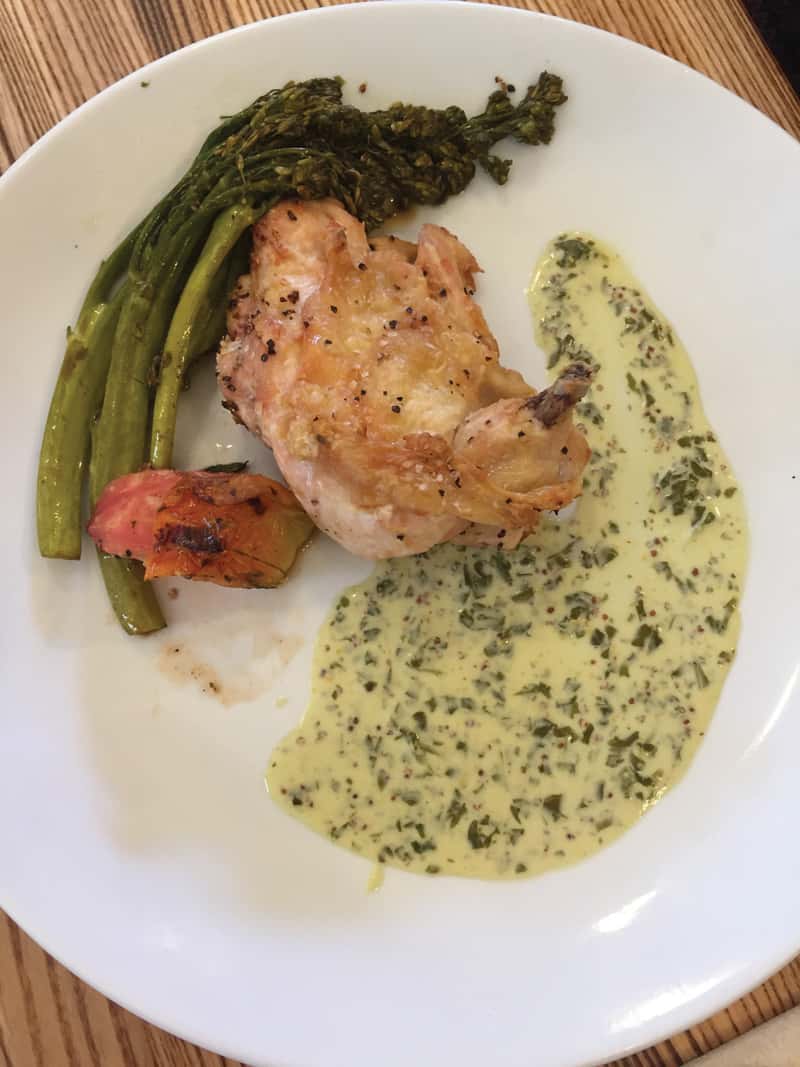 For more of modern-day Fredericksburg, take in the burgeoning food scene. Exhibit A: FoodE, whose menu consists solely of local ingredients, and oh, my – everything they serve, from pimento cheese to pan-seared shrimp to hearty risotto, is oh, so fresh.
And what would a modern-day town be without a few breweries? Downtown Fredericksburg boasts two: Red Dragon Brewery and Spencer Devon Brewing, plus a few on the city outskirts, including Highmark Brewery, Maltese Brewing, Adventure Brewing and Strangeways (sound familiar?).
Whatever era you choose to explore, Fredericksburg will ensure you'll be properly immersed.
And no matter what, don't forget to smile at strangers.