Garden Patches
| March 27th, 2018
Exploring five great gardens near and far
---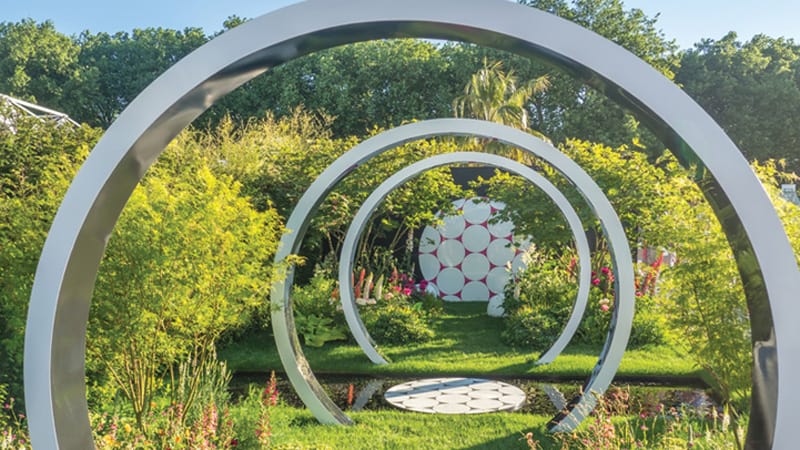 Not everyone can be Peggy Singlemann, the roving co-host of the popular Virginia Home Grown gardening show on WCVE. While the Richmond native unlocks the door to many secret gardens around the state, the rest of us garden lovers can take extraordinary trips for our own floral experiences.
Here are five garden patches worth the trip:
The RHS Chelsea Flower Show and Chelsea Physic Garden – London, Great Britain
This spring, London is three times lucky. Not only will the world be watching the anticipated royal wedding of Prince Harry and Meghan Markle, but in nearby Chelsea, the upscale West London neighborhood rolls out the floral carpet for the annual RHS Chelsea Flower Show, revered as the world's biggest flower show each May. The other floral love-in occurs at the Chelsea Physic Garden. Located on Swan Walk, the capital's oldest botanic garden traces its heritage to the 1600s, when herbs and greens ruled the medicine cabinets. Discover nearly 5,000 edible and medicinal plants, then head to the Tangerine Dream Café for afternoon tea.
Highlights: The largest outdoor fruiting olive tree in Britain and the world's most northerly outdoor grapefruit tree.
RHS.org.uk/shows-events/rhs-chelsea-flower-show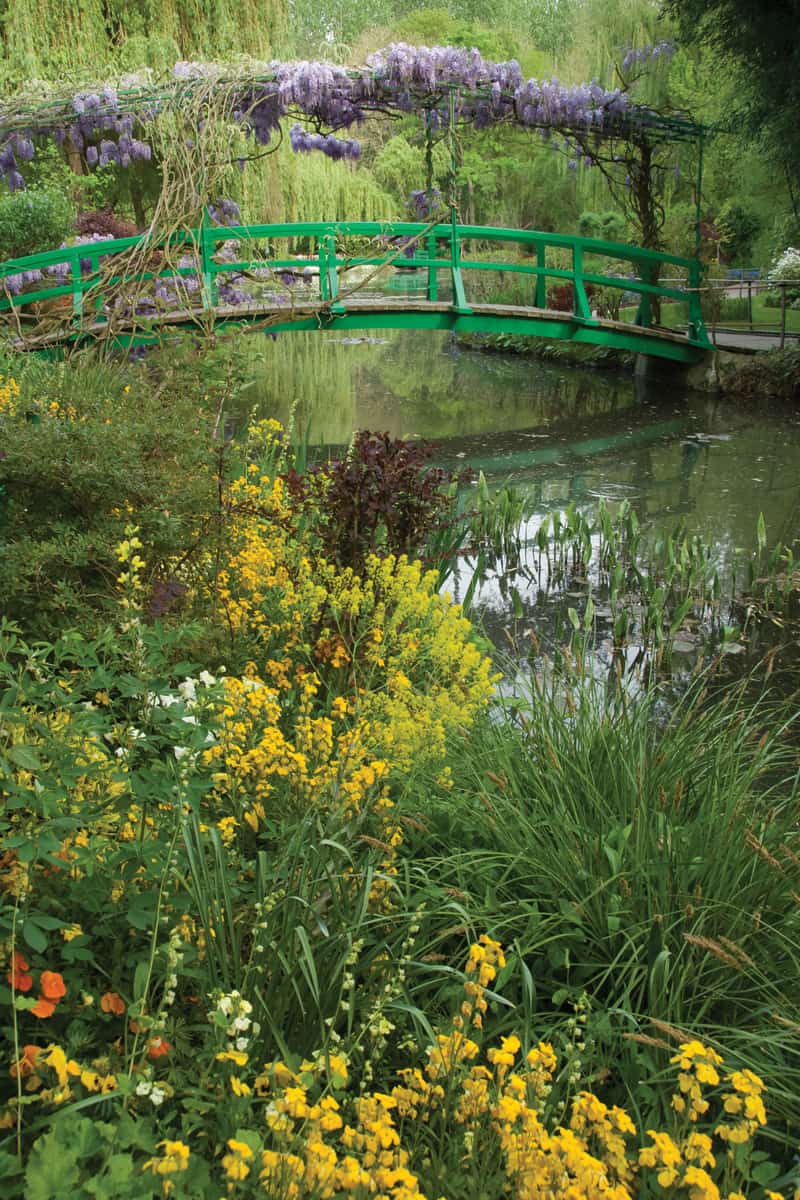 Monet's Garden – Giverny, France
Along the River Seine northwest from Paris, a floral paradise shimmers in sunlight so special it even caught the heart of one French Impressionist painter. Claude Monet created a garden patch in pretty Giverny and stayed there until his passing. Ever since opening in 1980, garden lovers can stroll past the most famous lily pond in the world. Monet supervised every garden detail, leaving behind a gift of solitude in people's hearts.
Highlights: The water lilies and the cascading wisteria by the Japanese bridge and the pink apple blossoms, irises and azaleas by his house.
Killruddery House Gardens – Wicklow, Ireland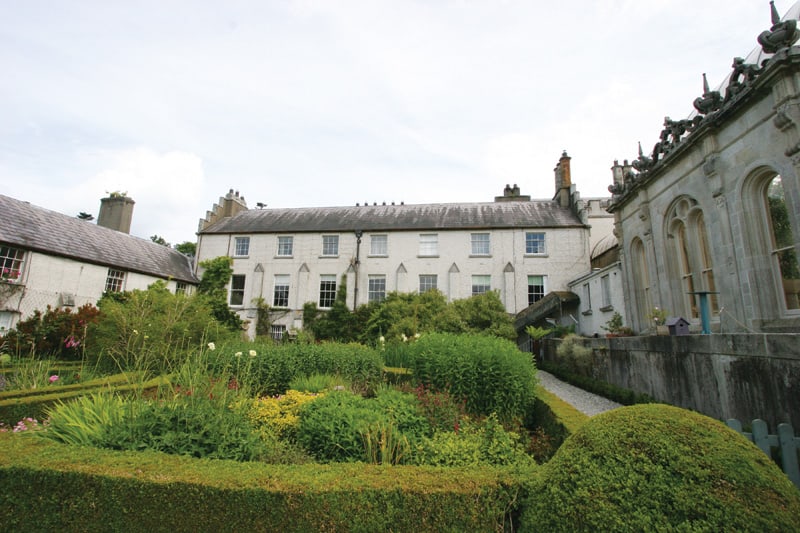 Blessed with 50 shades of green, the gardens around the Emerald Isle are ubiquitous, but none says heritage green more than one ancient castle in the countryside. Ireland's Killruddery House is a beacon of flora that pegs its roots to the 17th century, making it arguably the oldest surviving garden in Ireland. See the signature garden set in 850 acres of calm, open parkland and a unique formal pattern offset by a walled garden, long ponds and wilderness. The historic estate makes a delightful 25-minute drive from Dublin and welcomes guests for garden tours and chats.
Highlights: Rare Arbutus unedo seen only in southeast Ireland and Portugal and two of the largest Gingko Biloba on the island are among the special varietals.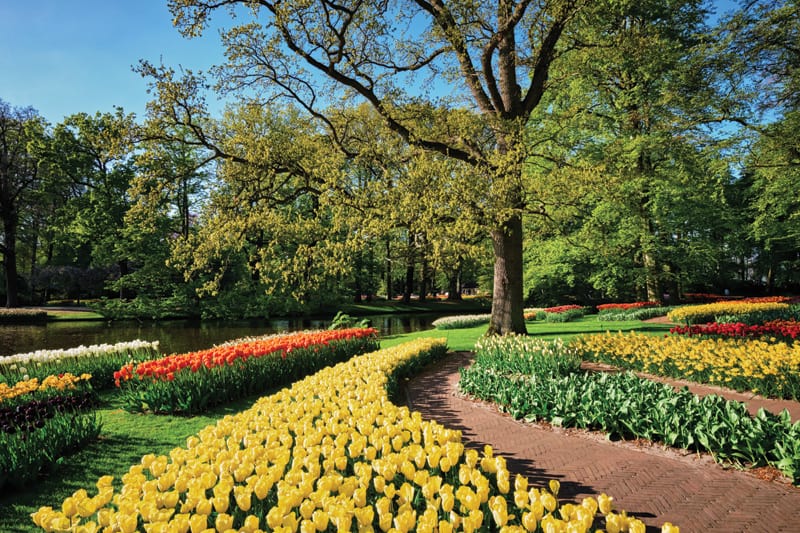 Keukenhof Gardens, Holland
The Netherland's deep love affair with tulips is no secret. Neither is Europe's most famous garden: the Keukenhof Gardens. Located in the heart of bulb region in Lisse, this national treasure has been welcoming visitors since it opened in 1950. The tulip extravaganza attracts one million visitors from across the globe over eight weeks. In the past, garden exhibitions have lauded Dutch artists Vincent van Gogh and Piet Mondrian with whimsical garden designs.
Highlights: This year the garden theme is "Romance in Flowers." Propose to your paramour in the romantic tulip garden or have a secret rendezvous in the Cupid Garden or the Love Paradise, and say it with flowers.
Longwood Gardens – Philadelphia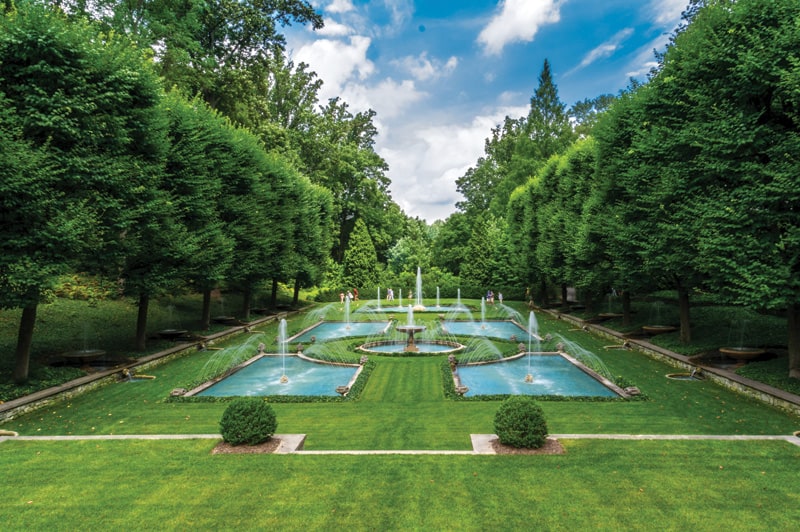 Philadelphia hails as the garden capital of America for good reason. Besides hosting America's largest annual indoor flower show, more than 30 public gardens surround the City of Brotherly Love within a driveable 30-mile radius. See strong flower power in neighboring Chester County, home of the historic Longwood Gardens. A visit to the most visited public garden in the U.S. offsets any drab day and makes a fabulous break from the daily grind. The early buds of May cascade in all directions rain or shine.
Highlights: Explore the acclaimed conservatory for an orchid frenzy or stroll past walkways that curl around formal gardens opening to grand green vistas.
---
Award-winning travel journalist Ilona Kauremszky has been a syndicated travel columnist, co-produces mycompasstv on YouTube and regularly contributes to major publications across North America. Follow her travel pursuits @mycompasstv on Twitter/YouTube.
---
STAY LOCAL
Great gardens around Virginia
By Boomer staff
Norfolk Botanical Garden – Norfolk. The nation's only botanical garden that can be toured by both tram and boat. Large collections of azaleas, camellias, roses and rhododendrons.
Meadowlark Botanical Gardens ­– Vienna. Ornamental display gardens and unique native plant collections.
State Arboretum of Virginia – Boyce. More than 5,000 wood plants.
The Edith J. Carrier Arboretum & Botanical Gardens at James Madison University – Harrisonburg. An urban botanical garden and forested greenspace that preserves native plant species and boasts diverse ecosystems
Lewis Ginter Botanical Garden – Richmond. Themed gardens, conservatory, nectar plants to attract butterflies and birds and numerous special events year-round.
Maymont – Richmond. Notable landscaping features as well as numerous plants, statuary, gazebos, water features and international themes.
---
THE GARDEN TOURIST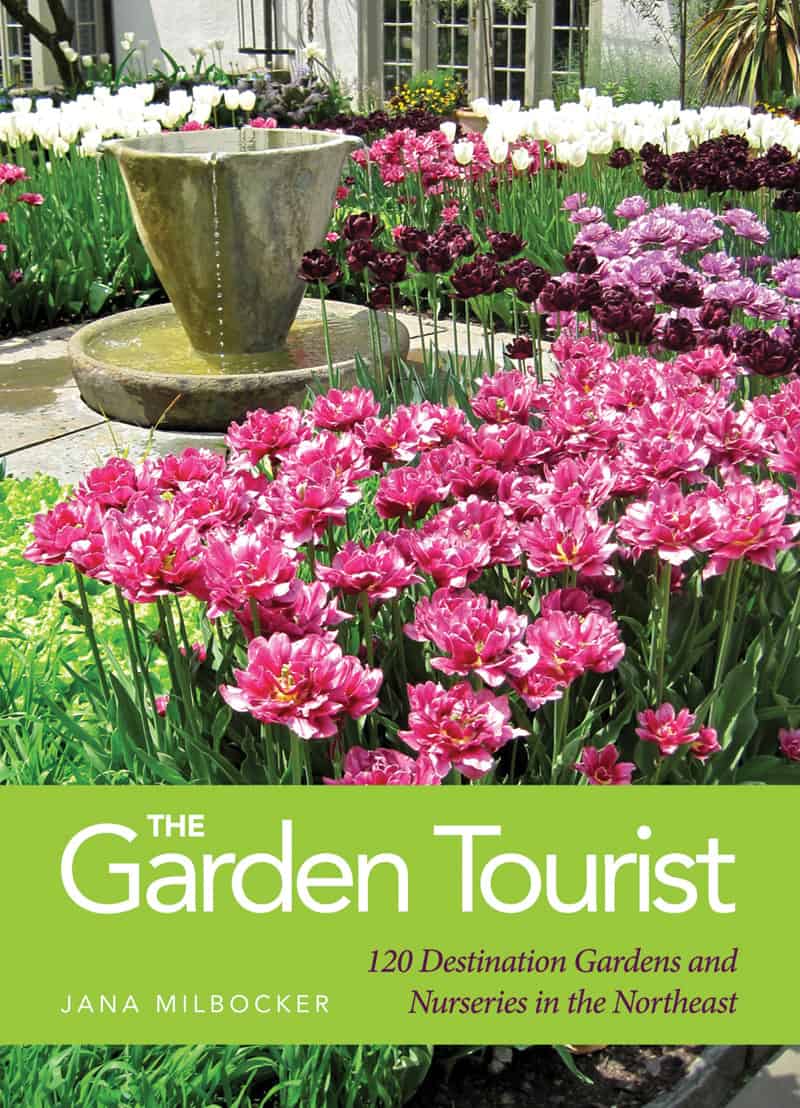 120 Destination Gardens and Nurseries in the Northeast
Book by Jana Milbocker
Reviewed by Boomer staff
Garden designer Jana Milbocker has published a travel guide of 120 destination gardens and nurseries in the Northeast, from Pennsylvania north. Venues range from natural gardens to classic formal gardens and specialty nurseries. Whether you're interested in discovering new plants and techniques for design or simply in drawing inspiration from natural beauty, Milbocker's book can illuminate the way.
The 256-page book is divided into chapters by state, including maps and suggested daily itineraries. Each property is detailed and illustrated with enticing color photos and includes contact information, admission fees, hours and special events.