Giving Back: The Leukemia & Lymphoma Society's Virginia Chapter
| June 15th, 2016
Lisa Schaffner puts the spotlight on the nonprofit, Leukemia & Lymphoma Society's VA Chapter.
---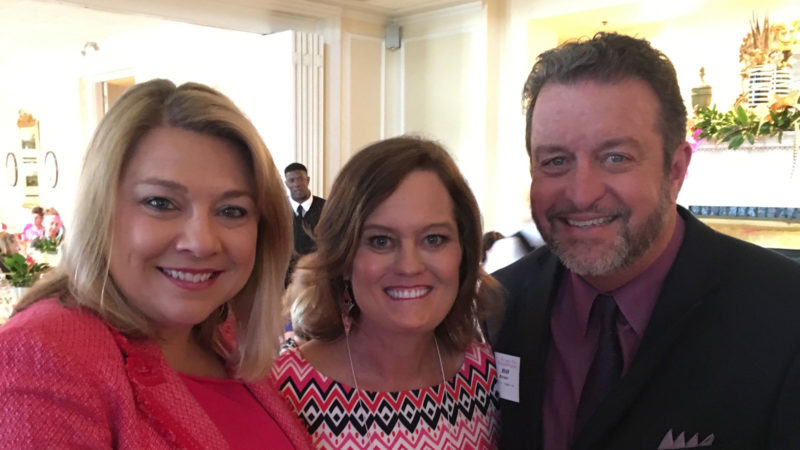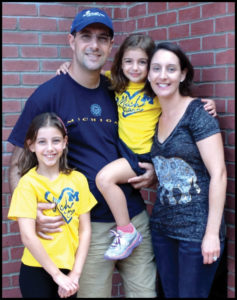 Josh Rubinstein's life changed forever on Aug. 22, 2011. That was the day he was diagnosed with leukemia. He was 36 years old, married, with two young children, and he had a thriving dental practice.
"It hit me at a time of life as I was building my career. A lot was stripped away, but there have been a lot of blessings," says the leukemia survivor. Rubinstein – who can no longer practice dentistry because of his weakened body – now watches his daughters get off the school bus and spends much of his time giving back to the organization that gave him the strength and hope to survive.
Man & Woman of the Year Fundraising Campaign
The Leukemia & Lymphoma Society's (LLS) Virginia Chapter supports research to find a cure for leukemia, lymphoma and Hodgkin's disease and myeloma while also supporting patients and their families through educational programs. The organization's annual Man & Woman of the Year campaign – volunteer candidates compete against one another raising money in honor of children who are blood cancer survivors – raises tens of thousands of dollars each year.
"Josh raised $117,000 last year and was named 2015 Man of the Year," explains Ann Flippin, Senior Campaign Director at LLS Virginia Chapter. "He's so inspiring, and his passion and commitment (are) amazing. The campaign connected him to another level." It's a level that Rubinstein cherishes.
"I got involved volunteering 18 months ago. I did the Night Walk in the fall and then I was involved in the Man & Woman of the Year as a candidate last year, and now this year I'm overseeing the 2016 Man & Woman of the Year campaign," details Rubinstein. "It's been very rewarding. It's important to pay it forward to the next generation. I was very fortunate to survive what I went through. The odds weren't in my favor, and even though we don't have a cure for this generation, I want to see a cure for these cancers for my kids. I want to pay it forward for them."
An Inspiring Young Volunteer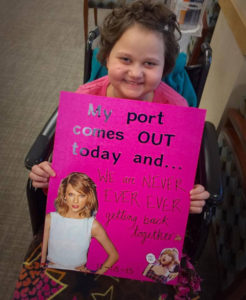 If listening to Rubinstein's passion about volunteering isn't enough to get you committed, perhaps listening to one of LLS Virginia Chapter's youngest volunteers will be the spark it takes. Ten-year-old Savanna Anchella was diagnosed with pre-B acute lymphoblastic leukemia when she was in the second grade two years ago. She missed the rest of that school year and all of her third-grade year.
"I finally had the teacher I wanted, and of course that's the year I missed because of all of this," the spunky now-fourth grader explained to me. "I wanted to see my friends, and everything was so hard."
When asked what was the toughest part of battling leukemia, Savanna didn't hesitate with a response. "Losing my hair, and all the bad days of not feeling well, and I had a lot of bad days. I was in the hospital for 114 days."
Savanna is the 2016 Girl of the Year and you'll find her volunteering for LLS at many events around Central Virginia.
"It's amazing. I help promote, motivate and inspire people to raise money to help find a cure for blood cancer," says the bubbly little girl whose favorite food is spaghetti. When asked what she'd tell grownups who are reading her story and thinking about volunteering for The Leukemia & Lymphoma Society, her response was sweet and simple. "Do it. Just do it, and you'll be a hero!"
Lisa Schaffner, a former WRIC-TV anchor, is public relations and marketing director for UNOS, United Network for Organ Sharing. Contact her at LisaSchaffner@verizon.net.