Spending: High-Tech Comes to Hearing Aids
| December 29th, 2017
---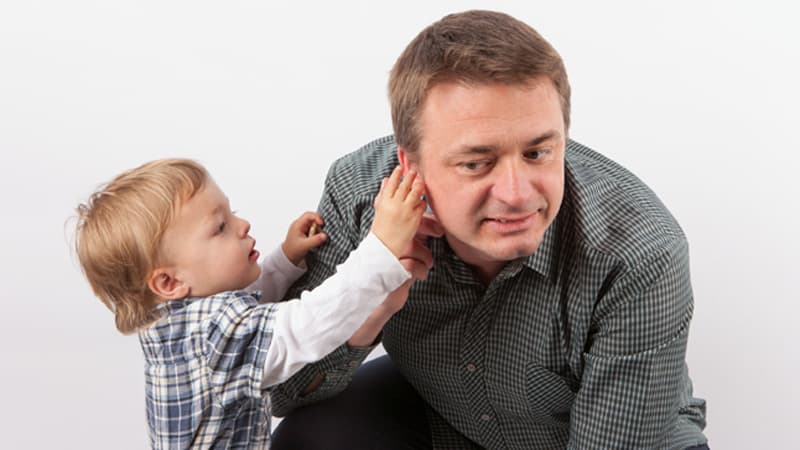 For those who grooved to Simon and Garfunkel in the 1960s and '70s, the sounds of silence may mean something different now. Roughly one-third of seniors between the ages of 65 and 75 have some hearing loss, and nearly half of those over 75 have difficulty hearing, according to the National Institutes of Health. If you find yourself turning up the volume on the TV or struggling to hear in a crowded restaurant, it's probably time to visit an audiologist. Hearing aids can help.
Modern digital hearing aids can be divided into two categories. Over-the-ear models rest behind the ear and are connected by a wire or tube to a receiver in the ear. In-ear models are about the size of a dime and rest discreetly in the outer ear or even inside the ear canal. And unlike analog hearing aids, which amplify all sounds equally, digital devices can amplify and clarify speech and allow noises such as the hum of a refrigerator to fade into the background.
Many of these mini computers also pair with smartphone apps that allow you to tinker with the settings based on your environment, such as where you're sitting in relation to the person you're listening to. Many also include Bluetooth settings that allow you to pipe in music or phone calls directly through your hearing aids without using headphones or holding the phone to your ear.
The biggest downside: Hearing aids are expensive, and Medicare doesn't cover the cost. The average price for one rings in at more than $2,300, including fitting and adjustment by an audiologist. (Most people need two hearing aids.) Medicare Part B will cover a hearing exam if the doctor is checking to see if you need other medical treatment. Some private insurers, including some Medicare Advantage plans, will cover part of the necessary testing and evaluation, and they may even cover a portion of the cost of the devices. Eligible veterans can receive testing, hearing aids and other services through the Department of Veterans Affairs.
After checking with your insurer to see what it will cover, discuss payment options with the audiologist. You might be able to buy hearing aids for less online, but you'll typically need to mail them back for adjustments. Costco sells larger, less aesthetic hearing aids for as little as $500 each for a basic model, or $900 for an over-the-ear, Bluetooth-enabled model. Participating stores also offer no-cost screenings as well as periodic checkups and adjustments. To cover out-of-pocket costs and replacement batteries, consider using money from your flexible spending account (if you're still on the job) or a health savings account.
---
Kaitlin Pitsker is a staff writer at Kiplinger's Personal Finance magazine. Send your questions and comments to moneypower@kiplinger.com. And for more on this and similar money topics, visit Kiplinger.com.
(c) 2017 Kiplinger's Personal Finance; Distributed by Tribune Content Agency, LLC.