Hidden Home Hazards
| May 29th, 2018
What sellers and stayers should know
---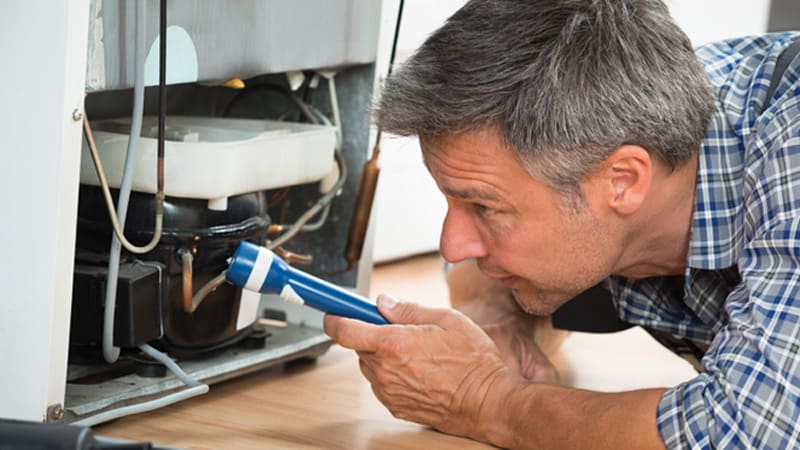 Of course, a home is much more than a house. But that house you have worked for all your life is not only a place full of comfort and memories; it also has become an investment. No matter what the future holds, it is important that you take steps to protect the structure that helped your dreams become reality. So whether you are an empty nester planning on downsizing and placing your house on the market soon, or simply a homeowner who hopes to stay-in-place indefinitely, here are some suggestions from building and safety experts about hidden home problems that often go unnoticed but should be addressed.
The primary physical areas of the home and major components that should be regularly checked for problems include the roof, attic, basement, under sinks, air ducts, electrical panels, water heaters and the foundation.
The following potential issues for which homeowners should check regularly top most experts' lists and are very important to fix whether or not you plan to sell your house, because they also can cause serious health hazards.
MOLD
Mold is a primary concern because it can lurk anywhere: in walls, floors and ceilings; under sinks; and even beneath carpeting – wherever water or moisture has seeped into a home around leaky pipes, windows, roofs or in basements. Mold exposure can lead to several health-related problems, including respiratory ailments, asthma, sinus infections, allergies and skin rashes.
Be proactive! If you think that your house has a persistent mold issue, buy a mold test kit available at most home improvement stores or hire a mold inspection technician. It is always better and safer to be pre-emptive in eliminating any mold problem before it gets worse!
WATER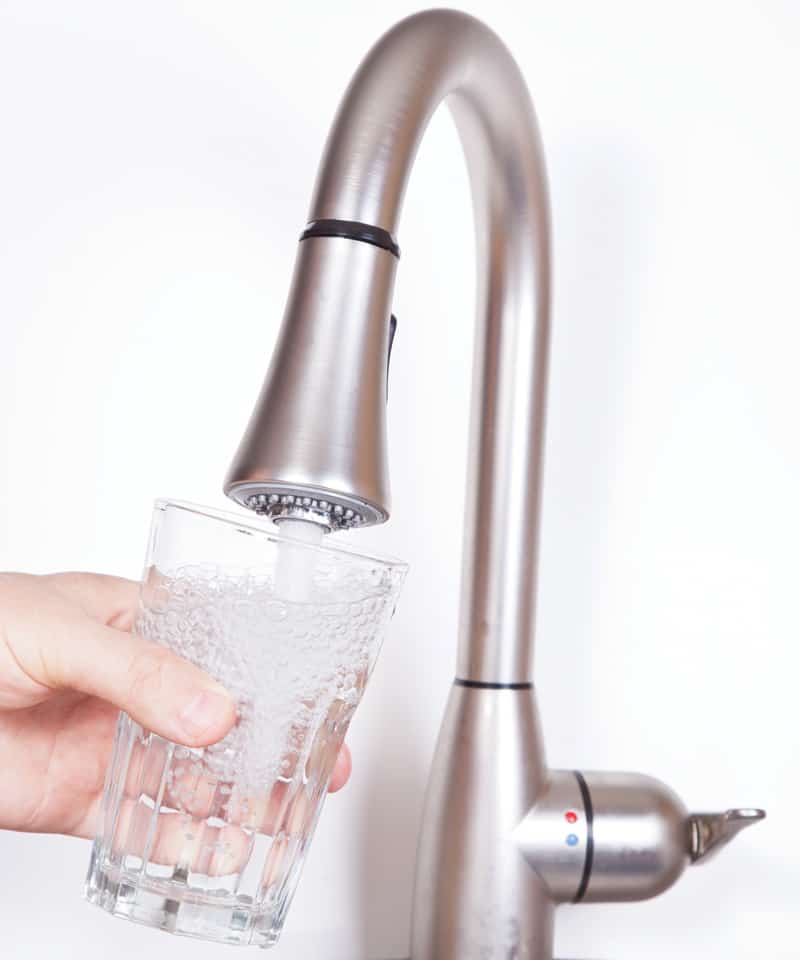 Although a basic home inspection will determine whether faucets and water pumps work, it will not analyze water quality. A comprehensive analysis of drinking water is important, not only for your own well-being, but it is usually a primary concern for homebuyers, too. Heavy metals in pipes, arsenic in groundwater, radon and pesticide contamination are just some of the things that can taint your water.
In addition to causing potential health hazards, water leaks outside and inside homes can lead to expensive damages. "Make sure you hire a professional roofer or licensed inspector to check the roof for any water intrusion; any small leak can be fixed for hundreds of dollars, but ignoring this can cost you much more," says Luis Dominguez, Realtor associate with Douglas Elliman Real Estate.
INDOOR AIR QUALITY
Poor indoor air quality (IAQ) is very common in newer construction because structures are built airtight to conserve energy. This may lead to air that contains mold, chemicals and other toxins that can create health issues.
"In new construction, many of the materials used contain alarmingly high levels of toxic formaldehyde and harmful VOCs," explains Robert Weitz, a certified microbial investigator and founder of RTK Environmental Group. This is why heating, ventilation and air conditioning (HVAC) units should be routinely cleaned and air filters changed every few months.
RADON
This dangerous, naturally occurring, radioactive gas is responsible for 21,000 lung cancer deaths each year, according to the Environmental Protection Agency (EPA). Because radon cannot be seen or smelled, the EPA and the Virginia Department of Health (VDH) recommend that all homes be tested for indoor radon because that is the only way to determine whether there is a problem.
"In Virginia, approximately 20-25 percent of homes have tested at radon levels at or above the EPA recommended action level of 4.0 pCi/L," says Ryan Paris, radiation safety specialist and radon coordinator at the VDH. "If your home is located in an area designated by the EPA as high or moderate risk for radon, it is even more important to test," he adds.
OTHER COMMON ISSUES
Additional potential problems that are often "hidden" and should be checked to help keep your home healthy whether you plan to sell or not include:
Asbestos – asbestos was often used in older building materials, and when degraded, fibrous particles can be released into the air.
Electrical issues – look for undersize electrical service, old wiring and recalled/out-of-date electrical panels.
Foundation – check water drainage from the house and make sure there is soil leveled away from the foundation.
Lead-based paint – homes built before 1978 should be tested for lead paint inside and out.
Sewer/septic system problems – includes checking for old PVC piping and galvanized plumbing.
Termites – look for sagging or buckling floors, very tiny holes in drywall, hollow-sounding wood supports or floorboards and bubbling or peeling paint.
WHEN TO CALL A HOME INSPECTOR
Jennifer Susanne Sommers, luxury real estate agent with Nestler Poletto Sotheby's International Realty, suggests that anyone who plans to sell their home should have a whole house inspection. "Disclose or take care of any large items that come up – these are going to show up on the inspection report, so you may as well deal with it now."
Weitz warns that not all inspections are created equal. For example, a trained and experienced home inspector certified by the American Society of Home Inspectors (ASHI) will check more than 200 items throughout the home. "But generally, home inspectors are not licensed or certified to perform environmental inspections; only a certified environmental testing company can test for lead, mold, asbestos, radon, IAQ and other toxins."
JUST FOR SELLERS
If you definitely are planning to sell your home, Rhianna Miller, home/garden design expert at RubberMulch, suggests the following additional "to do" list, which can also help maximize your home's resale value:
Keep records of maintenance and utility bills for potential buyers.
Repair cracked and uneven sidewalks.
Replace old inefficient windows.
Reseal moist or musty basements.
"The smartest thing any seller can do is get a thorough, pre-emptive home inspection and not just a general one – have an environmental specialist check for toxins as well," adds Weitz.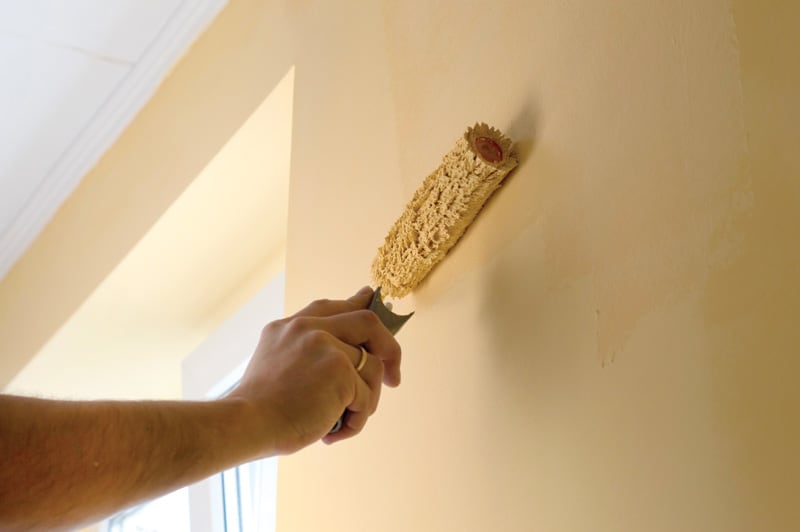 DIY SOLUTIONS
There is definitely general maintenance you can perform to help keep your home happy and healthy for as long as you stay there, which will also lessen the number of issues and the costs that will be required if and when you decide to sell!
Experts recommend adding a fresh coat of paint throughout the house, having floors/carpets/linoleum professionally cleaned or replaced when needed, updating bathrooms and kitchens and decluttering the garage and attic, as well as cleaning gutters and under the house.
You can learn much from watching home improvement shows and reading related articles. In addition, stores like Home Depot and Lowe's have regular workshops on many home maintenance topics.
If you do plan to stay in your house as long as possible, Sommers suggests keeping up with all routine maintenance, termite checks and HVAC cleaning. "This will take care of many problems early on, so you won't have any bigger problems down the road!"
Remember, your house is much more than a home, so take the time and care to maintain it properly – no matter what your plans may be.
---
Christopher Cussat is a freelance writer whose features have appeared in dozens of regional and national publications. His second collection of poetry, Consequences of Being, anthologizes over two decades of his poetic work and will be published this year by Shade Seekers Press. Christopher is also an adjunct professor of English for American Public University and American Military University. Read more of his work at www.cussat.com.