The Mountains Are Calling, So I Must Go
| May 29th, 2018
When life's crossroads take you to a hiking trail
---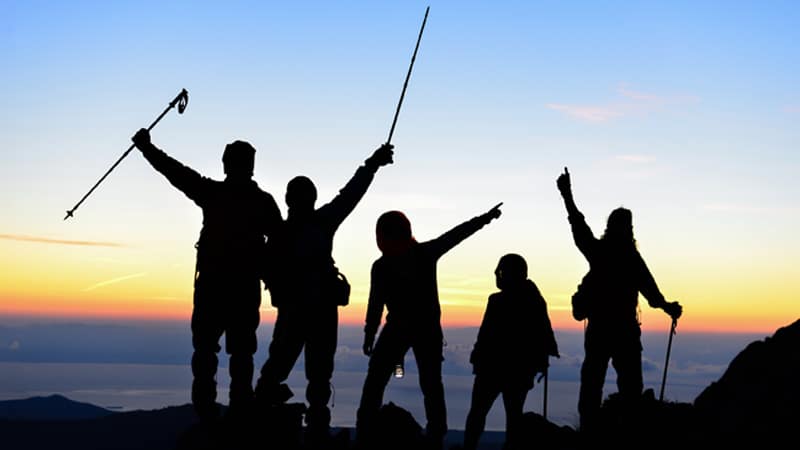 By my late fifties, I was at a crossroads in my life. I started to realize that, after all of these years married to my husband, I was scared to venture out on my own; my life was limited, and having friends scared me.
"Either I change or I die" kept going through my mind.
In an attempt to be relieved from my anxiety, my husband and I ventured to the Blue Ridge Parkway one sunny day and hiked a trail near Humpback Rocks. It was just a couple of miles long, but this was the first time in a few years where I felt connected to anything spiritual. The air of silence was so refreshing to my racing mind, the nature surrounding me pacified my aching soul. I knew this must be the way to heal. I had voiced this to Eric – a golfer, and not much of a hiker – so here was where I had to leave my comfort zone and literally branch out.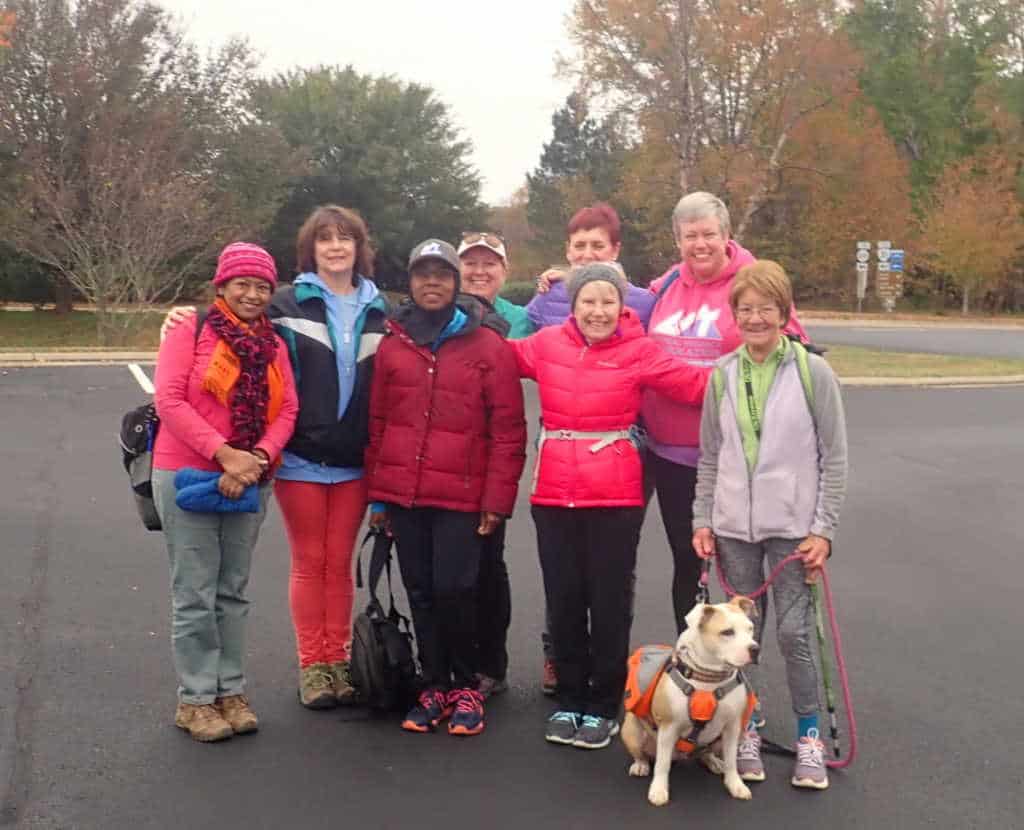 I had to attempt this on my own, but where do I start? I found a site, Meetup.com on my computer. I told the Meetup people that I was interested in hiking in the Richmond area, and their wise guru spit out a group I should join: The Central Virginia Trailblazers. I joined the group and immediately signed up for a five-mile hike in Shenandoah National Park, which ventured up to Rapidan Camp and then continued from there. This retreat complex housed the president and first lady, President Herbert Hoover and Lou Henry Hoover, when they needed a break from the White House. Hoover would fly fish in the Rapidan River while Mrs. Hoover pursued her endeavors with organizing the Girl Scouts of America.
Altogether, it sounded like a very interesting first hike.
It was very nerve-racking meeting this new group of people to hike with, as they all were at least ten years younger than myself and seemed to be experienced trekkers. We started our hike slowly over a couple of little creeks which led up to the Hoover's retreat. I really enjoyed the tour of the complex but was nervous about keeping up with the hikers after the tour. It was a struggle at first, but I managed to get into the rhythm of it. I was really doing this, and I felt a part of it! I remember coming down the mountain after two miles, onto a wide grassy path where trees arched overhead, almost giving it a feeling of an arbor. This was a sign of a new beginning. I made it to the other side of the mountain and a new way of life.
---
Virginia's Shenandoah Valley: How 'Mountains' Are You?
---
I guess I have been actively hiking for several years since that day, usually doing it on a weekly basis. I have covered thousands of miles, and worn out many pairs of hiking boots. I keep on thanking the God of the Universe for giving me legs to hike with; putting one foot in front of the other, bringing me to places I never dreamed I would see, some of which are right in my own backyard.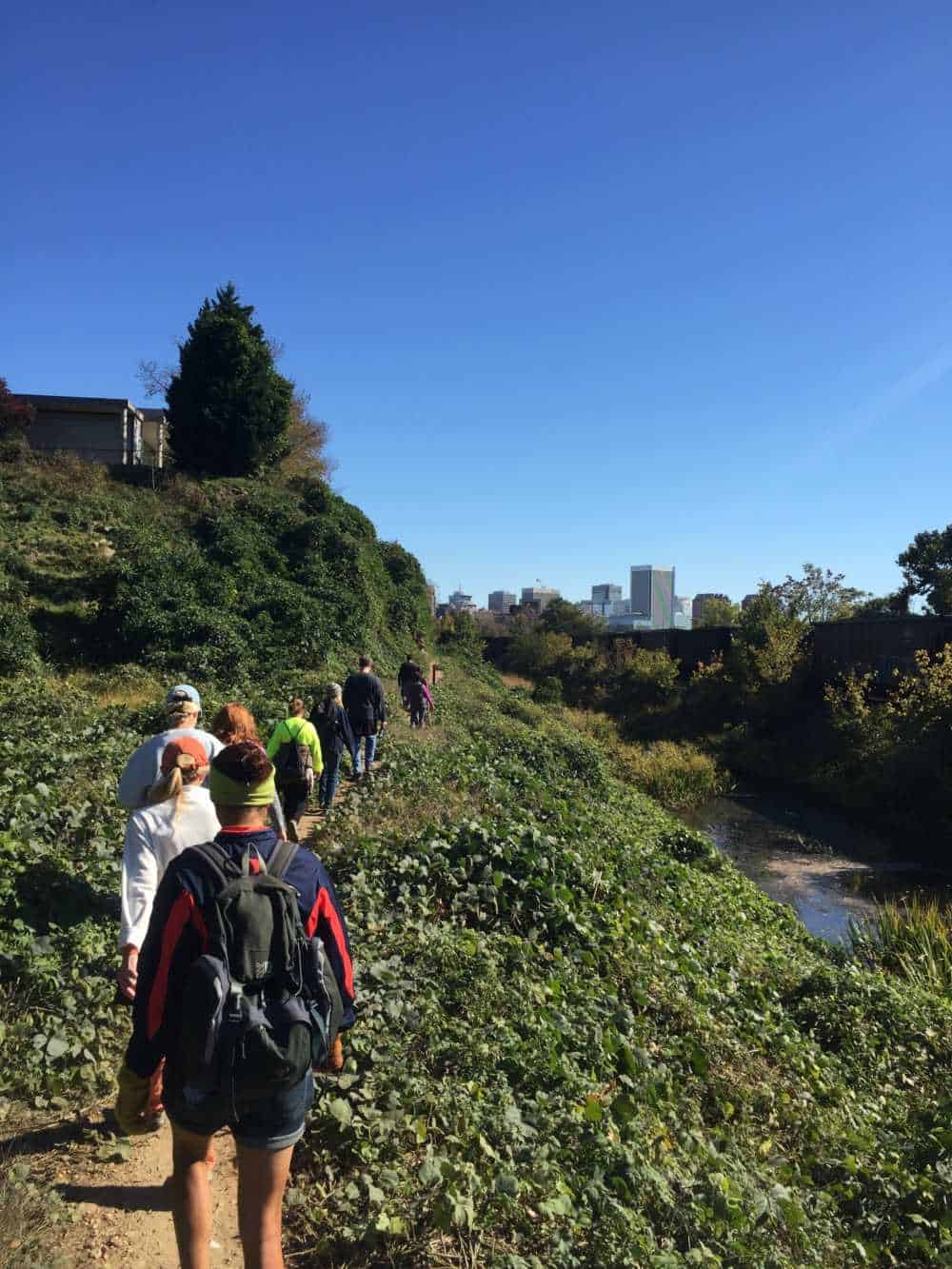 One of Richmond's treasures is the Buttermilk Trail and James River North Bank Trails, a 6.2-mile loop along the James River. I usually start this hike from Forest Hill Park (adding a mile to the hike), then proceed over to Belle Island, across the pedestrian bridge over the James, hiking over to the Nickel Bridge and then head east towards Forest Hill Park again. It is truly amazing to see the beauty of the James River; its rapids, bird life, and wildflowers along the way. There are challenging hills, streams, and rock formations to gaze upon. You can see a bear on this trail if you're lucky enough to see the caged one at Maymont.
I hiked the Great Smokies a few years ago for the 67th birthday. Ten of my gal pal hikers and myself summited Mt Le Conte at 6,594 feet. It was a challenging hike, sometimes walking on rocky ledges holding onto a safety cord so I didn't fall thousands of feet below.
The girl who couldn't go to the top of the bleachers in high school in fear of falling was now dangling on ridges and relying on a wire bolted into a rock to keep her alive.
Really?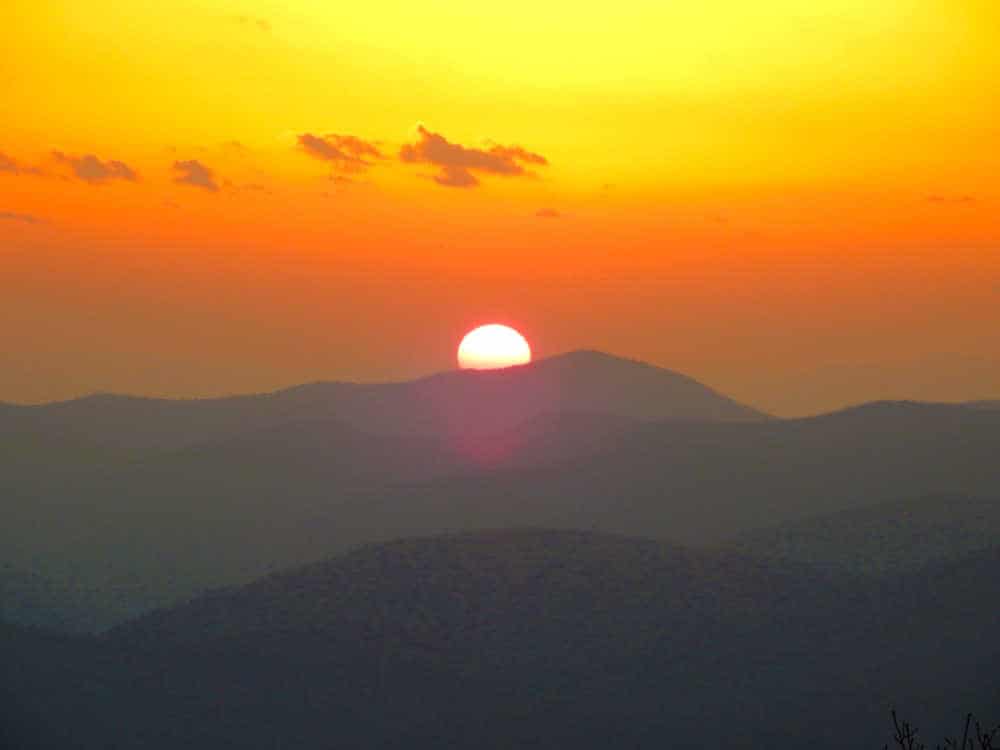 The Smoky Mountains have two ecosystems; it gets its name from the smoke-like moisture that comes from the rainforest dew in the lower parts of the mountains and the upper parts having lush evergreens that smell heavenly.
Upon summitting, we stayed overnight at Le Conte Lodge that had no electricity but cooked us hearty meals by means of propane gas. I was so surprised when a birthday cake was presented to me after dinner; how did they bake it? The only way they can get food up to the lodge is by llama.
Once or twice a week, teams of llama carry backpacks full of food and other necessities up to the lodge. We were lucky enough to see a pack on our way down heading up the mountain. I did not want to get too close to them – I heard they spit at you.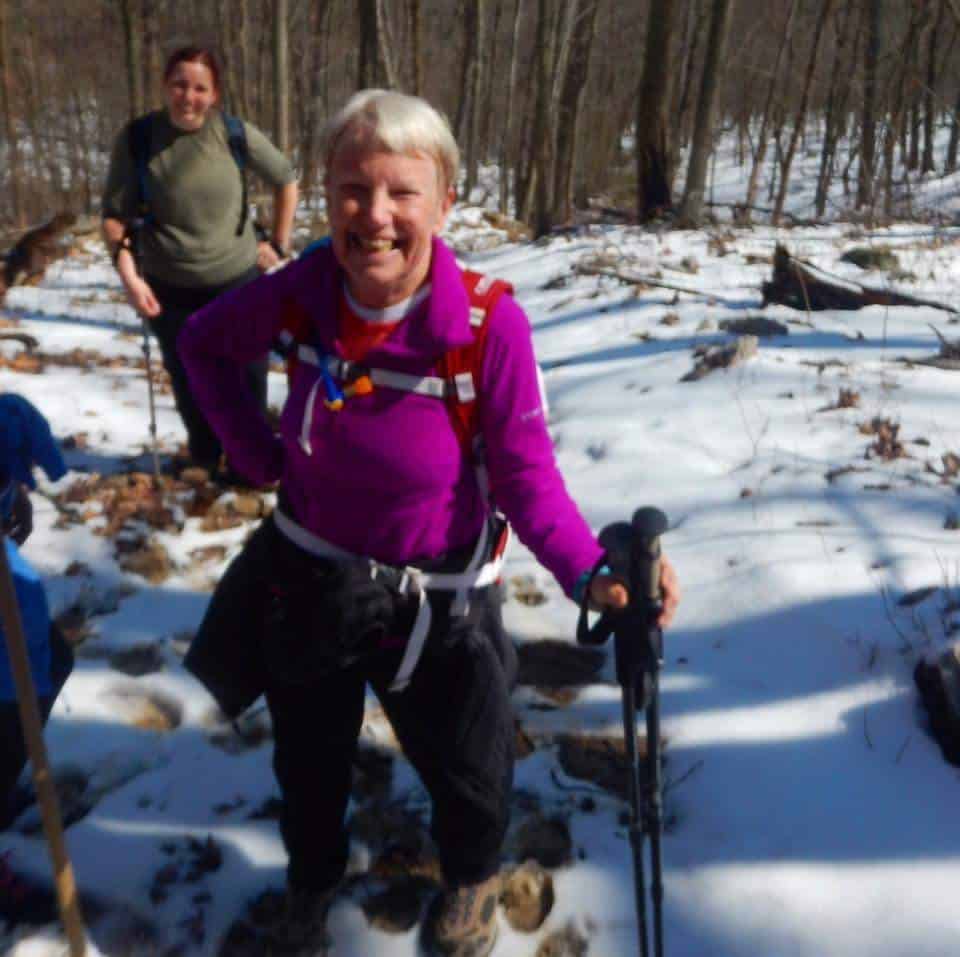 Recently, I hiked a lovely ten-mile hike in Shenandoah National Park along the Hazel River. I was hiking with one of my favorite people who made the observation that being out here is all that we need physically, emotionally, and spiritually. When I think of her statement, I have to agree. Nothing seemed to satisfy me when I went through that time of self-doubt except being on a mountain path and becoming one with nature.
I plan on doing this for as long as I can. Maybe they'll even come out with a walker for hiking – that would be a hoot!