HOA Communities Aging Up
| June 20th, 2018
While promising less maintenance, 55+ communities come with additional complexities
---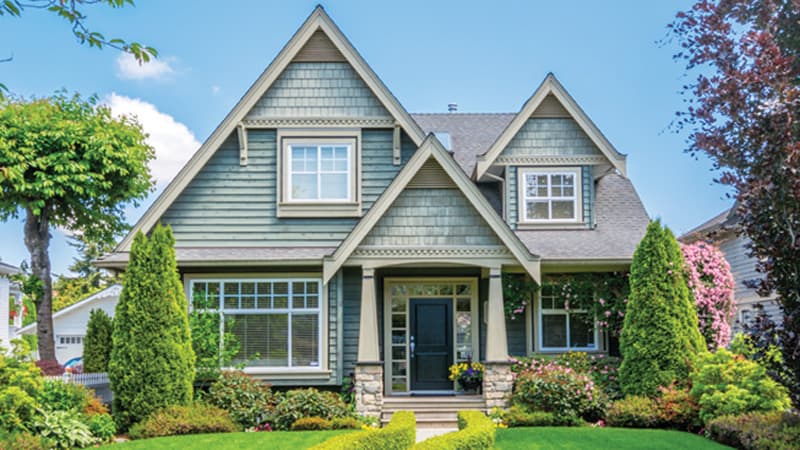 If you are thinking about a retirement move – whether it's a basic downsizing, a relocation to a new city or even a vacation property you plan to make your full-time residence in the future – one option to consider is buying into an active adult or 55-plus community. With older adults one of the fastest-growing age cohorts in the U.S., these communities are becoming increasingly common, particularly in areas like central Virginia that are popular with retirees. They offer senior-friendly services and amenities such as lawn care, exterior maintenance and first-floor master suites along with features such as walking trails, 24-hour security monitoring and a community calendar packed with activities like yoga classes and wine tastings, all designed to appeal specifically to needs and interests of this demographic.
"There's high demand for that," says Connie M. Myers, a realtor with Long & Foster in Richmond who holds a Seniors Real Estate Specialist designation. "There are so many people turning 50 every day, and we want to live in our own houses independently and age in place."
The 55-plus community is one variation on the HOA, or homeowners' association community. Ranging in size from a few homes to hundreds and even thousands of residences, HOA (or, more broadly, "community association," which encompasses condominium buildings, mixed-used developments and other forms of planned communities) communities are typically governed by a volunteer board of homeowners and are regulated by a series of "covenants, conditions & restrictions," or CC&Rs. Detailed in an often inches-thick document, the CC&Rs lay out the cost-benefit tradeoff you choose when you buy into an HOA community and contractually bind yourself to abiding by them.
Looked at one way, CC&Rs might seem to be an affront to the very concept of home-is-my-castle ownership. Depending on the community, they can mandate everything from what color and how often you paint your house to the exact height and species of your shrubbery and even what kind and number of pets you can own, what kinds of vehicles you can park in your driveway – and, in a 55-plus community, even the ages of the residents in your household. And if you violate anything in the CC&Rs, you'll find that your HOA board has the legal power to enforce your compliance.
However, just as you are bound by the CC&Rs, so are all your neighbors, and so, looked at another way, what might seem like excessively granular details regarding window-treatment styles and mailbox placement are also an assurance. Nobody can let their front yard run to knee-high weeds or paint their house alarming shades of pink or start hosting a colony of feral cats under the back deck.
"One of the biggest challenges for communities is maintaining standards of the condition of the property," points out Pia Trigiani, a specialist in community association law and partner in the Northern Virginia firm MercerTrigiani. CC&Rs "help to ensure architectural uniformity and maintenance standards," she says, while also serving "to protect you from a neighbor who is rude and takes advantage" – and that, in turn, helps preserve the value of your home as well as the communal quality of life.
And the benefits of an HOA community extend beyond these assurances. HOAs also typically oversee a variety of services and amenities for residents, which can range from basics like trash pickup, sidewalk maintenance and landscaping of common areas, to 24-hour gate guards, clubhouses, pools and fitness centers, activities directors and even lawn care and upkeep for individual homes. In 55-plus communities, which often promise low- or no-maintenance living, even major upkeep like home repairs and painting may be included.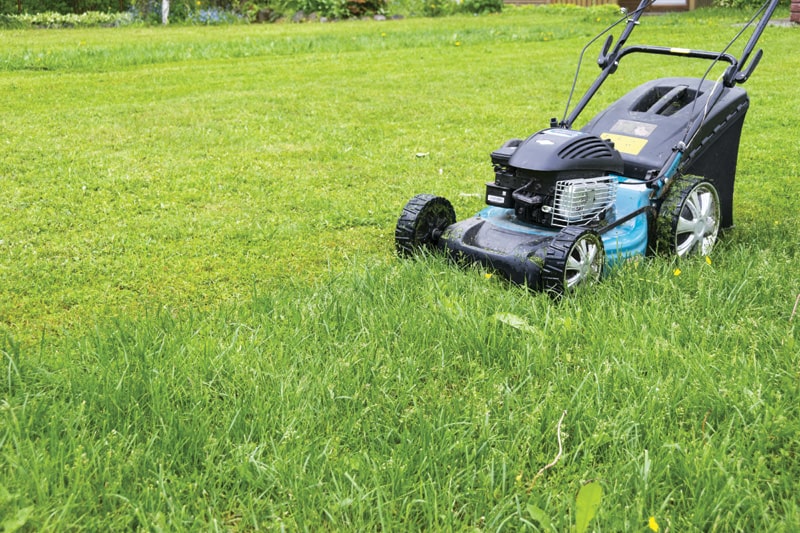 These services and amenities don't come free, of course; HOA fees can run to hundreds of dollars every month, and neither the fees nor membership in the HOA are optional. However, points out Trigiani, "The benefit is the economies of scale, sharing in those costs with others."
It's a pragmatic tradeoff, according to Gary Garnavish, who serves on the board of his Chesterfield County active-adult HOA. "You are giving up making your own decisions, to some degree," he says, "but you are getting control and you are getting a certain amount of service."
Clearly, plenty of people like what HOAs are selling. The Community Associations Institute – a national association of community associations, including HOAs – conducts a homeowner satisfaction survey every 10 years. "By far and away," says Trigiani, "the numbers show people like community associations. They want the rules. They like the restrictions."
KNOW WHAT YOU'RE GETTING
If you're thinking about an HOA community for your future, don't just look for a home – do your research and find out as much as possible about the community, too.
"Talk with people in the community, study the community, go on their website, read the board meeting minutes, see what's going on," says Trigiani.
Look into the HOA fees as well. How often are they raised? How do they compare with the fees in similar communities? Has the HOA created a sufficient reserve fund for future or unanticipated expenses, like repairing the pool pumping system or replacing the clubhouse roof, or is there a possibility that residents will be hit with a "special assessment" for these costs?
Most important, "Take the time to understand what you are buying," says Trigiani, and make the effort to review those covenants, conditions and restrictions. CC&Rs aren't merely suggestions – they are enforceable contracts. Is there a one-dog limit and you own two? Are evergreen shrubs mandated where you'd rather plant wildflowers? In a 55+ community, are there limits on whether an adult child can live in your home or how long grandchildren can come to visit? You can be fined for violations or for failing to pay your HOA fees and, in worst case scenarios, an HOA may even have the authority to place a lien against – or foreclose on – your home.
"Take the covenants seriously, because they are going to control what you can and cannot do," says Garnavish. "Have a comfort level going in with the restrictions that are going to be in place and probably are going to be enforced."
When you choose a community, however, don't think of your HOA as a "we/them," advises Trigiani. Your HOA is you and all your neighbors. It's your community. "It is 'we,'" she says.
---
Freelance writer Caroline Kettlewell was born on the tail end of the baby-boom demographic. "I always feel like the person arriving at the party after most of the guests have left," she says.