Spending: Money Manners for the Holiday Season
| December 8th, 2017
Your guide to how to tip, handle gift gaffes and work the office party
---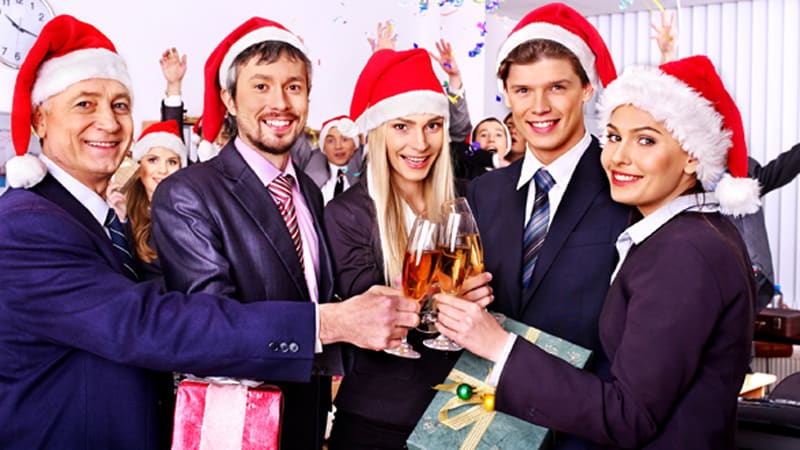 Q: How do I tip everyone who helped me throughout the year without blowing my budget?
A: Compose a list of people who do work for you or provide you service on a regular basis and prioritize end-of-year gratuities based on your relationship and the frequency and quality of the service. Then stock up on gift cards or crisp, uncrumpled bills.
You can find suggestions for holiday tips in 16 categories at kiplinger.com/links/holidaytips. For a service provider who is hard to track down in person, such as your trash collector, you could prominently tape an envelope to the top of the bin (check the rules first on what public employees can accept). When your tipping budget runs low, get creative with packages of homemade treats.
No matter what you give, include a handwritten card specifying in a few sentences how the person has had a positive effect on your life. Emphasize the you, such as, "Your personal training has kept me on track more than I can describe," says Mary M. Mitchell, author of several etiquette books.
Q: I'm not a party person. Do I have to attend my office's holiday festivities?
A: Yes, even if that means forcing yourself off your couch on a chilly Saturday night. "Think of this as a business event," says Cathi Fallon, executive director of the Etiquette Institute of Ohio. To make the evening more bearable – and give your career a boost in the process – plan to arrive on time, stay for an hour (unless it's a sit-down dinner, of course) and network with new faces. To really nail a good impression, Fallon suggests thanking the organizer and top management for hosting the festivities, by handwritten note as well as in person, if possible.
Q: My aunt asked me how I'm enjoying the Tiffany-style lamp she gave me last year. It just wasn't me, so I gave it away. Can I lie about how much I love it?
A: No, but you can start with a vague compliment to her ("That was such a thoughtful gift!") and try to change the subject. If that doesn't work, you may need to come clean with a tactful explanation and reinforce how much you appreciate her generosity. Then move on because "we tend to over-communicate when feeling awkward," says Mindy Lockard, founder of a leadership program for young women.
When special thought goes into the gift selection, such as a one-of-a-kind painting, consider keeping it even if you find it hideous. And avoid returning items from local boutiques in case word travels back to the buyer.
---
Miriam Cross is a staff writer at Kiplinger's Personal Finance magazine. Send your questions and comments to moneypower@kiplinger.com. And for more on this and similar money topics, visit Kiplinger.com.
(c) 2017 Kiplinger's Personal Finance; Distributed by Tribune Content Agency, LLC.