Home Décor: What's Hot Right Now
| December 4th, 2018
Decorate your home with the latest trends
---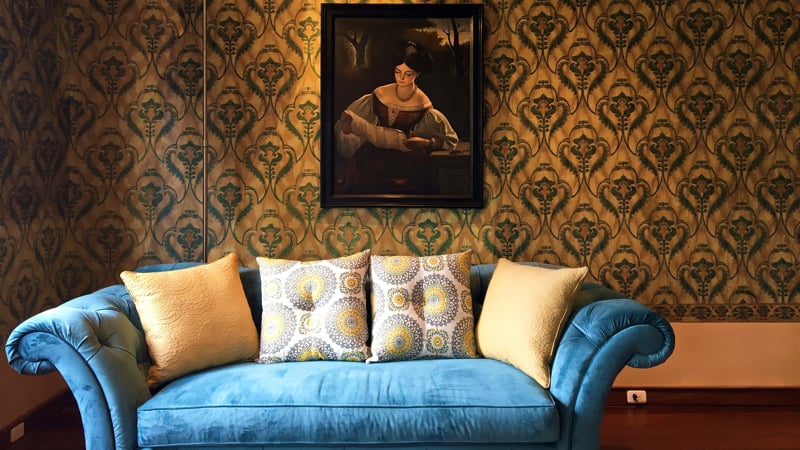 The recent Fall High Point Market in High Point, N.C., as usual showcased the latest trends in home décor. Every fall and spring, this small Southern town rolls out the red carpet as hundreds of furniture and accessories showrooms introduce their newest collections. This fall, some new trends emerged while some older ones proved they are still relevant.
STONE
Stone emerged as a bright trend as it relates to furniture. Stone is often desirable because of its durability and variation in color. Stone tables, whether stand alone coffee tables or smaller tables that can be placed together is an appealing and modern way to incorporate this versatile material into ones home.
BRASS
In the 1980s, gold was everywhere. Then in the '90s and '00s, more subdued finishes were seen in home decor such as nickel and matte chrome. In recent years, brass has dominated as it relates to home furnishings and shows no sign of losing its distinction as far as being "on trend." Looking for ways to incorporate brass into your home? Consider selecting a case good such as a sideboard or dresser that includes touches of brass or accent pieces such as a mirror or side table.
ROPE AND NATURAL MATERIALS
Part of the trend that includes industrial chic involves the use of natural materials such as jute, rope, sisal and other materials. Often these materials are woven and integrated with luxurious woods such as walnut or oak in a single piece of furniture.
CONCRETE
Concrete may not be the most stain-resistant material, however it has emerged as a modern choice especially as it relates to living and dining areas. Concrete is an interesting and innovative material for those looking to add a modern edge to nearly any space.
BLACK AND GOLD
Sometimes in fashion and home décor, certain color combinations emerge. Right now, black and gold is one of the hottest color combinations for the home. Dark chocolate and ebony woods or materials are often paired with brass or gold accents.
VELVET
Lush and sumptuous, velvet is making a comeback. From sofas, chairs and ottomans, velvet is a way to add softness and texture to a space.
---
Cathy Hobbs, based in New York City, is an Emmy Award-winning television host and a nationally known interior design and home staging expert with offices in New York City, Boston and Washington, D.C.  Contact her at info@cathyhobbs.com or visit her website at www.cathyhobbs.com.
(c)2018 Tribune Content Agency, LLC
Distributed by Tribune Content Agency, LLC.