Gizmos and Gadgets
| December 15th, 2016
Making life at home easier, safer and even more enjoyable
---
Remember those nifty conveniences that George, Jane, Elroy and Judy Jetson took for granted? Besides robotic Rosie, the family's futuristic life included mobile and videophones, moving sidewalks, talking alarm clocks, TV on a watch, home computers, internet news and flat-screen monitors. Though we don't yet live in outer space, our 21st-century homes can host devices we merely dreamed of in the 60s – plus some that Hanna and Barbera never considered.
Since you won't have an animator to create your gadgets, you'll want to consider:
Cost: is it worth the convenience or fun factor?
Installation: can you DIY or must you enlist professional services? Does it require home modifications?
Compatibility: does it work with other smart devices and technology? Which ones?
YOUR PERSONAL ASSISTANT
Though not quite as mobile or useful as Rosie the robotic housemaid, the voice-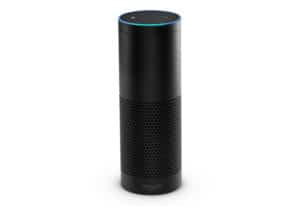 controlled Amazon Echo and its two sibling devices, the Amazon Tap and Echo Dot, can nonetheless act as personal assistants.
Echo and Dot are both voice activated. Simply say "Alexa" to alert the gizmo, followed by your personal command or query: "Turn on the lights." "Turn up the heat." "Play romantic music." "Add milk to my shopping list." "What was the Redskins score last night?" "What's on my calendar for today?" The cloud-based Alexa software has access to a world of information, with a database that's getting larger all the time, as well as to personal devices and smart home technologies through Wi-Fi and Bluetooth.
The three assistants serve slightly different purposes. Echo and Tap have the better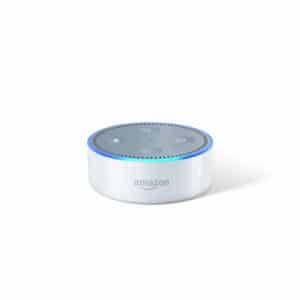 speakers, and Tap is designed for portability (can you say "tailgate party"?). Lacking a quality speaker, Dot is less expensive. While the speaker is still useful for personal assistant features, Dot connects to external speakers or headphones through Bluetooth or cable for top-notch sounds of music.
Echo's new competitor, Google Home, accomplishes similar tasks. The voice-activated system boasts a hi-fi speaker for music play, Google search to answer questions, connections to personal data such as calendar and shopping list and to home devices including thermostat and lights, and more.
Find the Echo family on Amazon.com and Google's Rosie at MadeBy.google.com.
LIGHT BULBS OF THE FUTURE
After a long day at work, you're settling in on the couch with your feet propped up. With a few taps on your smart phone, you can fill the room with calming colors to ensure relaxation or to a reading-friendly white light for perusing the latest issue of BOOMER. When you're ready to decompress with a movie or your favorite TV show, adjust the setting to lights suitable for watching TV or for an evening of romance.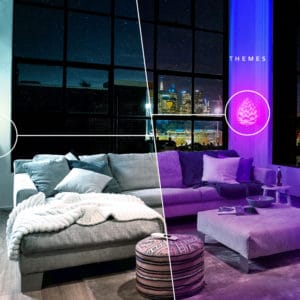 LIFX color-changing light bulbs offer this convenience plus multiple color options and myriad shades of white (who knew!). But these lights offer more than just a mood-lighting novelty reminiscent of 70s black-light bulbs: schedule the lights to change colors and turn on/off for added home security or sync them up with Amazon personal assistant devices or Google Home for handy voice-activation.
Another option for spicing up your home lighting is Philips Hue. Note that Philips Hue requires a starter kit with a hub, whereas LIFX light bulbs are self-contained but more expensive per bulb.
Explore light bulbs of the future on LIFX.com or www2.meethue.com/en-us/.
DOORS THAT WELCOME YOU HOME
Just like doors opened automatically for the Jetsons, your home doors can recognize your approach, too. Imagine this – you've just arrived home with your hands filled with bags of groceries. You'd normally fumble around trying to find your key, but instead, as soon as you walk up to your house, the door unlocks. Although the door may not open itself as in the loveable show, it's a start!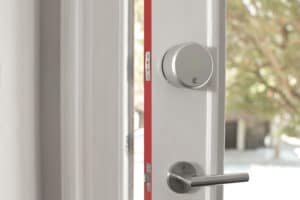 August Smart Lock offers a hassle-free option for both convenience and home security. In this scenario, your smart phone acts as a key that opens the lock. An add-on allows you to grant temporary or extended access to family and guests without needing to copy a key. You can control the lock with the help of Siri via Apple Home Kit.
Open the possibilities of a smart lock at August.com.
DEVICES TO SECURE YOUR HOME
Since real life is more dangerous than a kids' cartoon, today's technology also provides home-security services. More affordable than traditional home security installations and monthly fees, these systems allow easy self-installation as well as monitoring from your mobile device.
Whether you're home or away, iSmartAlarm alerts you of security breaches. Ultimately, this security system allows you to be in charge of how you respond to an alert. Add-ons such as cameras, motion sensors and sirens can expand your system's reach.
Sneak a peek at more security options at iSmartAlarm.com
FUR-FRIENDLY TECHNOLOGY
Though your dog Astro may not have a suspended treadmill to exercise on like the Jetsons' pet did, you can have a camera to communicate with Fido or Frisky and even feed him/her treats.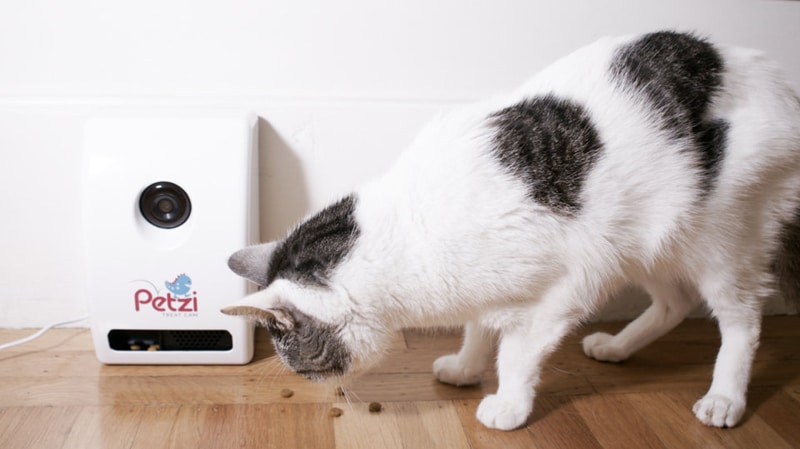 Ease your concerns of leaving your pet at home alone with the Petzi Treat Cam. Install the camera at home, then watch and talk to your furry friend through your mobile device. You can even reward your pet for listening to you by launching a dry treat via the Petzi cam. If he does something photo worthy, you can snap a picture in real time from your personal device.
Dig up more info at Petzi.com
SMART-IFY YOUR HOME WITH THESE OTHER TECHNOLOGIES
The Smart Mat verbally guides you through your yoga practice and provides helpful tips along the way. SmartMat.com
Control your home's temperature with the digital Nest Thermostat, a device that learns your schedule and turns off when no one's home. Nest.com/thermostat/meet-nest-thermostat/
Do your culinary skills lag behind your joy of eating? Pantelligent can help. The pan's electronic technology directs the cooking process from start to finish. Pantelligent.com
Easily control the natural light in your home with smart window shades. A handful of types currently exist, so research thoroughly before committing to a specific brand.