Hotel Travel During Pandemic Times
October 1st, 2020
What hotels are doing to keep travelers safe – and what travelers want
---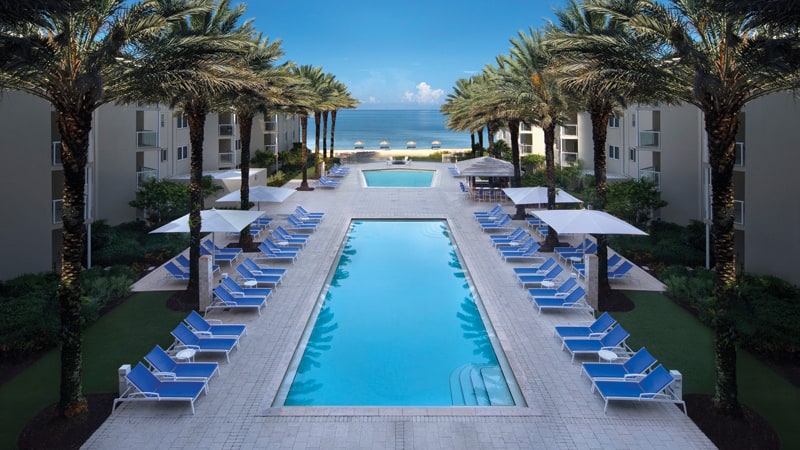 Updated 11/9/2020
The coronavirus pandemic has sorely limited travel. And rightly so. We need to stay safe – especially if we're in a high-risk group. And we need to keep others safe. But what if you could be socially distanced and travel, too? The lodging industry has responded to the crisis with increased safety measures to keep guests and employees safe. These new measures aim to make hotel travel during pandemic times safe.
Safe Stay Guest Checklist
In early May, the American Hotel and Lodging Association introduced Safe Stay Guidelines, health safety protocols prepared in accordance with CDC best practices. Updated regularly, the guidelines include mask and social distancing requirements; contactless options for reservations, check-ins, and payments; daily room cleaning optional; and contactless room delivery options. The guidelines have been endorsed by the Infectious Diseases Society of America and Dr. Murray Cohen, a certified industrial hygienist and former infectious diseases epidemiologist with the U.S. Centers for Disease Control (CDC) and Prevention and World Health Organization (WHO).
"Based on my 45 years in public health practice, especially prevention of workplace infection transmission, I have reviewed the hotel industry's guidelines and they are directly aligned with the public health guidance provided by the CDC for the hotel industry in ensuring the safety of both their workforce and guests," stated Cohen. "The Safe Stay program adheres to rigorous hygiene protocols, social distancing and contactless options to further limit unnecessary interaction between employees and guests."
Guidelines also include back-of-house measures such as ventilation and water system checks, food and beverage protocols, physical distancing among employees, and enhanced cleaning protocols.
The AHLA provides an online course to help hotels train their staffs on the enhanced safety and cleanliness guidelines.
Traveler priorities for hotel travel during pandemic times
The association also surveyed frequent travelers to find out what safety measures would make them feel more secure. The survey found that the top requested measures mirrored protocols already adopted by the AHLA. These were:
Face coverings for employees (87%)
Face coverings for guests (85%)
Suspending daily housekeeping of rooms (86%)
Using technology to reduce direct contact (85%)
Other measures to increase a guest's comfort level include:
Adding transparent barriers at front desks, concierge or valet stations (82%)
Signage for hand washing, distancing, and PPE (80%)
Temporarily closing amenities (77%)
Floor markings to promote social distancing (77%).
If you're going on the road these days, there are many actions you can take to stay safe. It's comforting to know that hotels are doing their part to keep you COVID-free and healthy.
---
Dreaming of your next trip? Let our Boomer-vetted destinations be your guide!